European Union Removes Cayman Islands from Tax "Blacklist"
October 08, 2020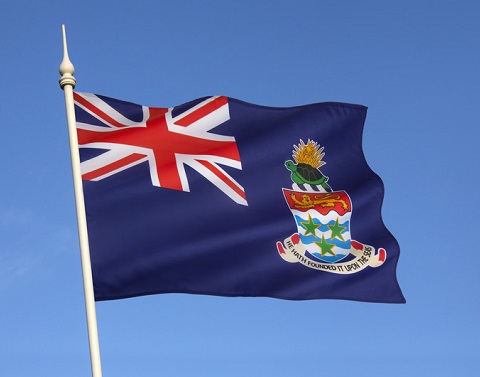 The European Union has removed the Cayman Islands from its "blacklist" of noncooperative jurisdictions for tax purposes.
In a statement, the Council of the European Union said the Cayman Islands, along with Oman, were removed from the blacklist "after having passed the necessary reforms to improve their tax policy framework."
Specifically, the statement said the Cayman Islands was removed from the EU list after it adopted new reforms to its framework on Collective Investment Funds in September.
In its statement, the council noted that the EU list of noncooperative jurisdictions for tax purposes is part of the European Union's external strategy for taxation and aims to contribute to ongoing efforts to promote tax good governance worldwide. It lists non-EU jurisdictions that either have not engaged in a constructive dialogue with the EU on tax governance or have failed to deliver on their commitments to implement reforms to comply with a set of objective tax good governance criteria, concerning tax transparency, fair taxation, and implementation of international standards against tax base erosion and profit shifting.
In its own statement, the Insurance Managers Association of Cayman (IMAC) said that the Cayman Islands was added to the EU blacklist in February "because of a technical timing issue."
"The Cayman Islands government, led by the Ministry of Financial Services, has worked tirelessly to ensure Cayman has now met all the necessary changes in regulatory framework to address the concerns reported in the EU council conclusions in March 2019," the statement said.
"The move of the EU to remove Cayman from the blacklist is testament to Cayman's continued commitment as a leading jurisdiction to adhere to international compliance standards and ongoing cooperation with international tax authorities," Cayman International Insurance and the Insurance Managers Association of Cayman Chair Colin Robinson said in the statement.
While removing the Cayman Islands and Oman from its blacklist, the European Union added Anguilla and Barbados to the list. According to the EU statement, the jurisdictions' addition to the list followed peer review reports published by the Global Forum on Transparency and Exchange of Information for Tax Purposes, which downgraded Anguillas' rating to "noncompliant" and Barbados' rating to "partially compliant" with the international standard on transparency and exchange of information on request.
October 08, 2020