Chubb CEO Says Insurance Industry Must Evolve as Systemic Risks Grow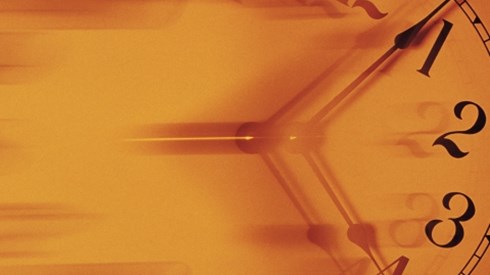 October 13, 2021 |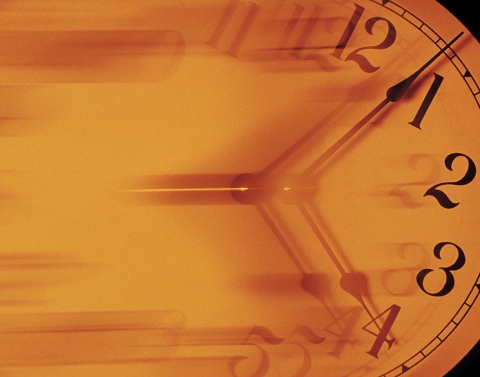 Urbanization, digitization, and climate change are among the factors that are driving an evolution in systemic risks, and insurers must evolve to keep pace, according to one insurance industry leader.
Keeping up with evolving systemic risks will require new sorts of insurance leaders and new skills within insurance companies, said Evan Greenberg, chairman and chief executive officer of Chubb.
Speaking during the International Insurance Society's recent virtual Global Insurance Forum, Mr. Greenberg noted in a presentation titled " Insurability of Volatility" that growing interconnections have created "exposure to catastrophic risk that has no geographic or time boundary from cyber-related events.
"The world is changing," Mr. Greenberg said. "If we went back 1,000 years, we'd probably say the same thing, 'The world is changing.' But exposures are evolving. It's science-based, it's commerce-based, it's man-made-based. Then it's natural, climate change, though man contributes substantially to it."
Technological developments and digital advances have led to cyber risks, the Chubb CEO said, while other new scientific developments such as new pharmaceuticals lead to their own new exposures.
As societies evolve, new legal exposures emerge, Mr. Greenberg said, while urbanization is creating greater concentrations of values.
"The world is more complex," he said. "Travel and communication, the world is smaller. The world is faster.
"I said [that] 1,000 years ago they were talking about change," Mr. Greenberg said. "Those changes were probably measured over decades. Today they're probably measured over months and weeks and days. It's a much faster world."
Insurers will need to adopt new tools and embrace different skills in order to have greater insights into that world, Mr. Greenberg said. "I see that occurring. It's not enough to be underwriters anymore. You've got to be underwriters. We've got to have analytics. Engineering is becoming so important," he said. "Insurance companies that can say they were just great underwriting companies, we'll you'd better be a great underwriting company and a great engineering company as we go forward."
The evolving risks will also call for a different type of leader at insurance companies as well. Leaders will have to be interested in understanding the world at large, "to be able to have a vision that will give you more insight into risk so you can craft and evolve your enterprise," Mr. Greenberg said.
Mr. Greenberg noted that the insurance industry's ability to cover some systemic risks will be limited. Some exposures might require public-private partnerships to cover properly, he suggested.
"We don't have a printing press in the basement, and we don't have unlimited wherewithal. We only have wherewithal to the extent of our balance sheet and our balance sheet capabilities," Mr. Greenberg said. "Our ability to use the global balance sheet or balance sheets beyond our own is only necessary when the quantity of risk exceeds our wherewithal.
"As climate change evolves and the impacts against concentrations of people and wealth, the urbanization again, this is both within and beyond our balance sheet wherewithal," Mr. Greenberg said. "This is where public-private potentially comes in, the notion that we can take more pandemic risk but only up to a certain limit. We can't underwrite the shutdown of the economy. But if the government did a better job in limiting the impact in a pandemic by embracing tools other than the shutdown of an economy, they limit the size of the tail. Government takes the tail; insurers take what we can take."
Covering a potential catastrophic systemic cyber event would also require a public-private approach, according to Mr. Greenberg. "Cyber, we can only take so much concentration exposure," he said.
On the subject of cyber risk, Mr. Greenberg noted that the exposure has evolved considerably since the first cyber-insurance policies were written.
"When cyber began as an insurance coverage, the cyber risk environment was much more benign," he said. "In fact, cyber insurance really began as third-party liability cover, E&O [errors and omissions] related to software development and services and the exposure you might have.
"The cyber-risk environment since that beginning has evolved dramatically, and over the last few years in particular, exponentially," Mr. Greenberg said. "It's much more hostile. It's not simply, obviously, about third-party E&O professional liability exposure. That's a fraction of what it's about. It's about, I have a virtual safe, and you want to rob my safe. Or, you want to extort me, or I'm denied access to what's in my safe. The world has become digitally connected, so an attack on one can lead to a loss for so many."
Meanwhile, the impact of the pandemic and the emphasis on remote work and online business "has only accelerated by years this interconnection and therefore this systemic nature," the Chubb CEO said.
Once again, insurance companies must evolve with the changing cyber exposure, Mr. Greenberg believes.
"The skill sets in insurance companies that manage and underwrite cyber risk must evolve," he said. "It's cyber security and hackers and those out of the intelligence community and engineering backgrounds that have to evolve to manage this business."
In addition, the tools insurers use currently to determine who is practicing good cyber hygiene and governance in calculating how to price cyber insurance and whom to cover are still crude and need to develop, Mr. Greenberg said.
Government needs to play a part by enforcing laws that would make it harder to pay ransom in ransomware attacks and by providing liability safe harbors for sharing information about cyber attacks, according to Mr. Greenberg.
"We don't have years for this; we really have months to put these things in place," he said.
Regarding the role for artificial intelligence and machine learning in the insurance business, Mr. Greenberg stressed that at this point the technology is just a complement to human decision-making.
"We are deep into, in a number of different areas of our business, the use of machine learning and the lower forms of artificial intelligence to support decision-making," Mr. Greenberg said. "But it is companion to ultimately human judgment. It doesn't replace that insight and that judgment."
October 13, 2021