Captive Insurance Industry Shows Resilience through Market Changes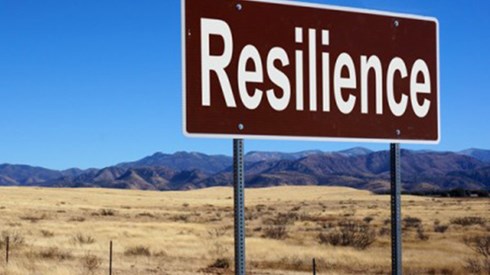 April 11, 2022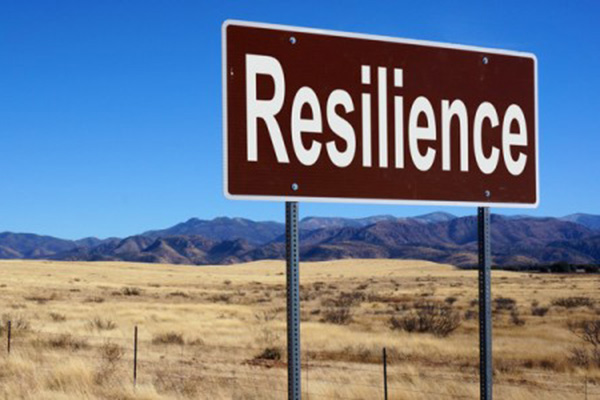 The captive insurance industry has demonstrated resilience over the past 15 years, showing steady growth of 3.7 percent per year in the number of captives from 2006 to 2015, according to a recent market analysis.
The new white paper from Strategic Risk Solutions (SRS), titled Captive Insurance—State of the Market, notes that growth in the captive insurance market occurred even during a soft commercial property-casualty insurance market.
That growth was driven by small captive insurance companies—so-called micro-captives—opting to take the federal 831(b) tax election, and to some extent by businesses using captives in medical stop-loss programs, SRS says.
That growth slowed to 2.5 percent per year from 2015 to 2020, partially as a result of increased Internal Revenue Service (IRS) scrutiny on captives making the 831(b) election, which allows small captives to be taxed only on their investment income, the white paper says. The IRS has been quite vocal about its intention to combat what it believes are abusive micro-captive arrangements. Those IRS efforts led to a reduction in micro-captive formations and an increase in closures, SRS says.
At the same time, however, there was significant expansion in the availability of cell captive facilities, SRS notes. "More domiciles have passed cell captive legislation, and different structures have evolved to provide better segregation of risk," the SRS white paper says. "As a result, there has been an increase in the use of cells, which has offset the decline in the number of stand-alone captives."
In 2021, the number of captives increased 2.9 percent, according to SRS, with the total number of risk-bearing entities—captives and individual cells—increasing 5.5 percent as formations of both captives and cells increased while the number of closures declined.
The SRS white paper reports that most sectors of the captive insurance industry experienced favorable conditions for growth in 2021. The hardening commercial property-casualty market led to a resurgence in the traditional use of captives: taking on a layer of the parent organization's property-casualty risk, SRS says.
"Commercial premium rates have continued to increase through the year, and we have now been experiencing 2 years of rising premiums," SRS says. "This is fueling a strong demand for captives, both new formations and expansion in the use of existing captives."
While the strongest demand for captive insurance use is in the most distressed commercial lines, some of those lines of coverage—such as cyber—don't necessarily best lend themselves to captive use, SRS says. "Low frequency, high severity coverages such as umbrella liability and cyber liability require relatively high capitalization to protect against volatility," the white paper says.
While directors and officers (D&O) coverage is also seeing significant premium increases in the commercial market, the line can also be problematic for captives as there are structural challenges around Side A coverage, SRS says.
But, SRS notes, "For existing captives with higher levels of retained surplus, taking higher limits in the captive and providing coverage in low frequency, high severity lines has allowed the captive to put under-utilized capital to work."
Captives are increasingly being used to cover medical malpractice and other professional lines coverages, SRS says, and property risk is also increasingly being written in captives.
The past 2 years have seen strong growth in the use of group captives, the SRS white paper says, noting that group captive use is closely correlated with premium rates in the commercial market, tending to increase during hard markets.
That recent increase in group captive use has been largely among existing facilities, SRS says. "Due to concerns over risk sharing, group captives are notoriously difficult to start, but we have seen some new formation activity," the white paper says.
Risk retention groups (RRGs) saw their highest level of formations since 2007 last year with 26 new formations, SRS reports. With four closures during the year, 2021 also represented the largest net increase in RRG numbers over the period.
Since the hard commercial market of 2003 to 2007, RRG numbers had gradually decreased since 2008 until last year, SRS says, noting that there were 236 active RRGs at the end of 2021.
RRG growth has been mainly in health care and transportation, SRS says, both traditionally strong sources of risk retention group use. "Healthcare RRGs included companies sponsored by medical malpractice insurance companies, long-term care facilities, and physician groups," the SRS white paper says. "Transportation RRGs included formations serving trucking companies and commercial vehicle operators."
Noting the increase in cell captive use, SRS says that it is seeing insurance companies and brokers setting up cell facilities to serve their clients.
SRS says it is also seeing increased interest in agency captives, a structure that allows a service provider such as an agent, managing general agent, or underwriter to establish a captive and take risk on programs that it is underwriting or broking.
"SRS is seeing strong interest in this captive structure, with several formations in 2021," the white paper says. "We are seeing InsurTech companies and other nontraditional agencies entering the market. These may include companies with unique underwriting algorithms or distribution approaches [that] are interested in sharing in the underwriting results from the use of these new technologies."
Looking forward, SRS said it expects current captive use and formation trends to continue this year, resulting in a further increase in the number of captive insurance companies and cells.
"We do expect that there will be some flattening of premium rates by the end of the year, but this should not slow captive use," the white paper says. "Premium rates are already elevated to a level that supports captive utilization as an alternative to commercial insurance. Flattening at that level will continue to make captives attractive."
April 11, 2022