After 3 Years, Some Commercial Lines See Rate Increases Slowing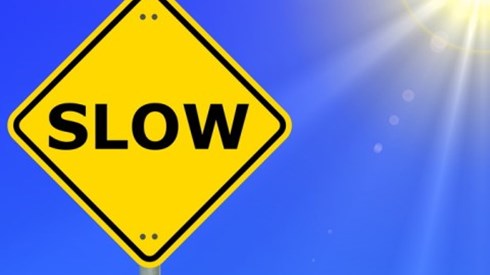 June 22, 2022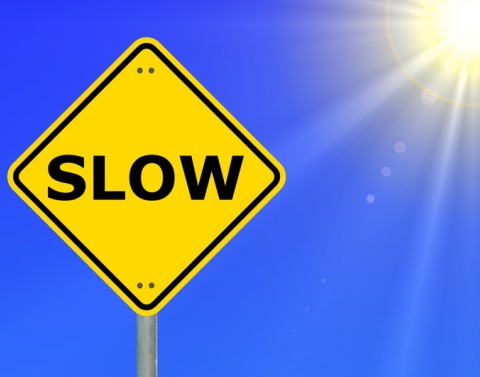 After 3 years of significant rate increases, the commercial insurance market is moving toward rate adequacy, with rate increases decreasing slightly, a new report suggests.
The trend in every coverage line isn't equal, however, according to the Gallagher 2022 Spring/Summer Insurance Market Report from Arthur J. Gallagher & Co. While rates for cyber insurance have continued to increase significantly, with median increases of 37.0 percent year over year, workers compensation has seen relatively flat pricing, with median increases of only 0.6 percent, the report notes.
After several years of rate increases failing to keep pace with losses—and trends like social inflation, increased storm activity, and pandemic losses adding to claims, while investment income was challenged by low interest rates—insurers have gotten their books of business in a better position, according to Gallagher, and rate increases began to moderate in certain classes during this year's first quarter.
The Gallagher report suggests that there is more certainty and stability among underwriters today than at this time last year when insurers were conducting large-scale re-underwriting of many segments of their business, reducing capacity, modifying terms and conditions, and adjusting rates to achieve rate adequacy.
Insurers are remaining disciplined, however, and are continuing to push rate increases, the Gallagher report says, particularly in lines of business with challenging risk profiles. "Rate increases are not as industry-wide, but rather more likely to be done on an account-by-account basis now, with an average price increase (rate plus exposure) of 8 percent across all lines, according to Gallagher US client data," the report says.
Insurers' improved rate adequacy has brought additional competition, the report says, as new capacity enters the business with underwriters looking to write new business, particularly in coverage classes considered desirable and appropriately priced.
Still, "The complicating factors of social inflation, storm losses, and general inflation continue to be on [insurers'] minds, and continue to impact the overall market," the report says.
In property insurance, after 3 consecutive years of rate increases, many in the double digits, property rate increases dipped into the single digits during this year's first quarter, Gallagher says. Among its US clients, Gallagher says it saw a 9.5 percent median property insurance rate change during the first quarter.
Less-modeled and unmodeled weather events such as last year's winter storm Uri in Texas continue to challenge property insurers, the report says. And, while property insurance market conditions are more favorable today than a year ago, the market is split between desirable industries that are seeing flat or low single-digit increases and those in more challenging asset classes or with significant loss histories that are seeing premium increases in the double digits or higher, Gallagher says.
In the general liability market, the median first-quarter rate increase among Gallagher's US clients was 2.0 percent, the report says. Rate increases are expected to continue through 2022, according to Gallagher.
Workers compensation remains a profitable and stable line of business for most insurers, Gallagher says. The median rate increase among Gallagher's US clients during the first quarter was 0.6 percent, the report says. "There are signs that the workers compensation market may be firming as employees return to the workplaces," the report says. "Claim frequency will likely rise as less experienced employees return to the workplace."
The umbrella and excess casualty marketplace remains challenging, Gallagher says, with the broker's US clients seeing a 7.1 percent median rate change during the first quarter. Gallagher expects rate increases to moderate this year.
Following a pandemic slowdown, commercial auto claims returned to normal levels during the first quarter, the report says. The median rate increase for commercial auto coverage was 7.4 percent during the first quarter.
Public company directors and officers (D&O) coverage saw a median 2.0 percent rate increase during the first quarter, Gallagher says, while the median rate increase for private company D&O coverage was 5.6 percent.
Cyber insurance, of course, remains among the most challenging lines, with median first-quarter rate increases among US Gallagher clients coming in at 83.3 percent. "Last year was a stark reminder that hackers are pivoting—and succeeding—in deploying new attack strategies," the report says. "There is clear evidence that they now favor targets in the supply chain that could provide a gateway to multiples of additional victims, providing efficiencies to their methods."
Looking forward, the report suggestS that if inflation continues it will increase the cost of losses and, ultimately, lead to higher premiums. Meanwhile, while storm losses grow, insurers' pricing models are still trying to catch up, according to Gallagher.
As courts catch up from case backlogs that resulted from COVID-19 pandemic shutdowns and short-staffing, the full impact of the cases moving through the court system will be revealed, Gallagher says.
Also on the litigation front, third-party litigation funding remains a concern for insurers, the report says, promoting prolonged litigation and larger monetary awards. Litigation funding also contributes to social inflation by its tendency to result in higher claims costs, according to Gallagher. The report says that litigation funded by third-party investors is seen most frequently in commercial auto, general liability, directors and officers, and umbrella/excess insurance lines.
It also remains to be seen how insurers' continued investments in data and technology will position them to anticipate and react to changes in risk trends in real time, Gallagher says. If, for example, insurers are able to more quickly understand changes in risk trends in areas like workers compensation or auto as more employees work from home, they could be more responsive in adjusting premiums appropriately, the report says.
The report also says that Gallagher believes the increase in competition in the insurance market could moderate future rate increases.
June 22, 2022