A Flurry of Awards, Designees, and Announcements in from ICCIE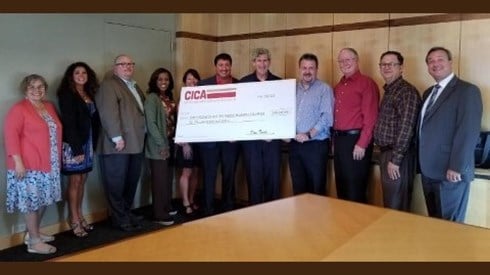 September 05, 2018 |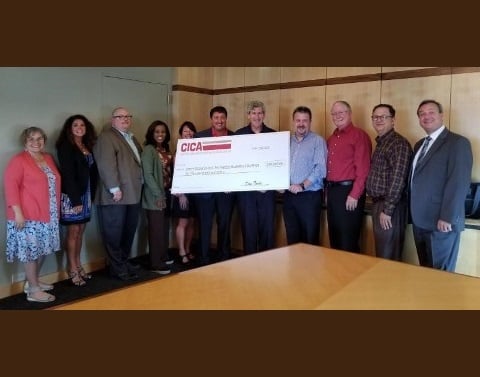 In a recent announcement, the International Center for Captive Insurance Education (ICCIE) revealed that Captive Insurance Companies Association (CICA) continues as its leading financial supporter.
During the Vermont captive conference in August, ICCIE announced its latest Fellow designee as well as the winners of the Harry House and Vermont Captive Insurance Association (VCIA) Distinguished Scholar Awards. Since ICCIE's June update, it has awarded 1 new Certificate in Captive Insurance (CCI) professional designation and 10 new Associate in Captive Insurance (ACI) designations.
The organization also said that it recently welcomed five new board members and six new faculty members.
Read below for more details.
CICA Continues as Leading Financial Supporter of ICCIE
CICA continued its financial support for ICCIE with a contribution of $10,000, presented during the ICCIE Board's Annual Meeting just prior to the VCIA conference this year. The 2018 donation marks the ninth year CICA has been the largest financial supporter of ICCIE.
Liz Steinman Announced as ICCIE Fellow
At the VCIA Annual Conference earlier this month, Liz Steinman was awarded the ICCIE Fellow designation. The new recognition, launched in early 2017, is reserved for those who have earned and maintained the ACI designation, have significant experience working full time in the captive industry, and have demonstrated a significant commitment to the industry through service. For details on the Fellow designation and its requirements, see the ICCIE website.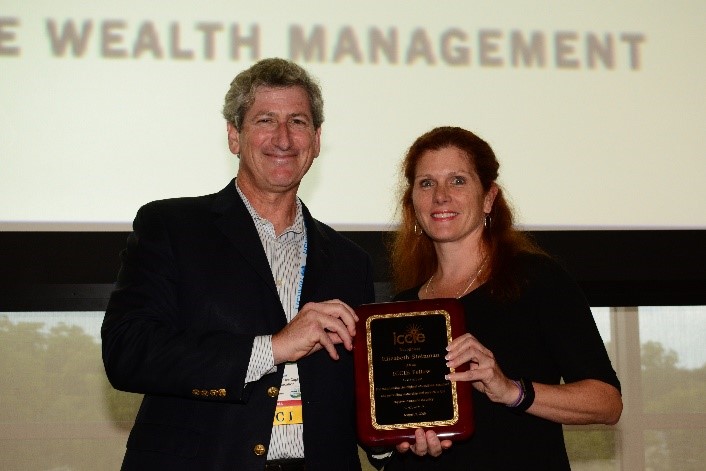 Pictured above, Liz Steinman, announced as an ICCIE Fellow at the 2018 VCIA conference, receives a plaque from ICCIE Executive Director Mitch Cantor during the General Session. (Photo courtesy of ICCIE.)
Harry House and VCIA Distinguished Scholar Awards Announced
ICCIE also announced two annual scholarships at VCIA: the Harry House scholarship, funded by Housing Authority Insurance Group, and the VCIA Distinguished Scholar Award, presented in honor of VCIA's initial financial support of ICCIE.
The Harry House scholarship is reserved for a minority student in an actuarial or risk management program at an accredited college or university. The recipient is chosen based on scholastic excellence and good standing in the university community. This year's recipient was Paulus Ackah from Georgia State University. A single-class scholarship was awarded to Skye Hall from Georgia State University.
VCIA Distinguished Scholarship recipients are selected for achievements in, or commitment to, the captive insurance profession, and for community service. This year's award went to Andrew Christie, from Aon. ICCIE Executive Director Mitch Cantor presented Mr. Christie with the scholarship award at the VCIA General Session.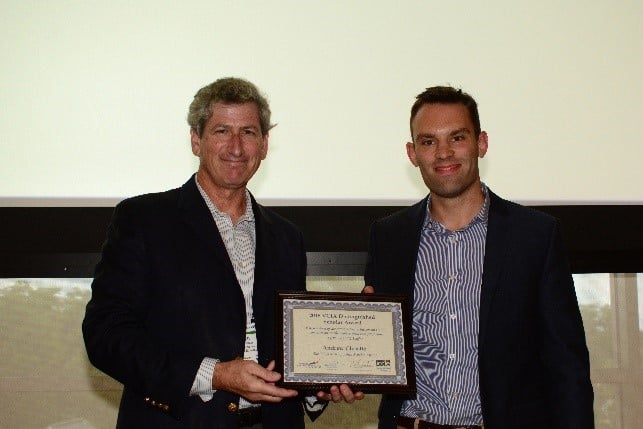 Pictured above, Andrew Christie, announced as an ICCIE VCIA Distinguished Scholarship recipient at the 2018 VCIA conference, receives a plaque from ICCIE Executive Director Mitch Cantor during the General Session. (Photo courtesy of ICCIE.)
ICCIE Elects New Board Members
New ICCIE board members who started their terms on the ICCIE board in August are Kathleen Bibbings, AIG Bermuda; Jim Bulkowski, EY, Cayman Islands; Jason Palmer, Willis Towers Watson, Vermont; Carl Terzer, CapVisor, Georgia; and Dan Towle, CICA, Vermont.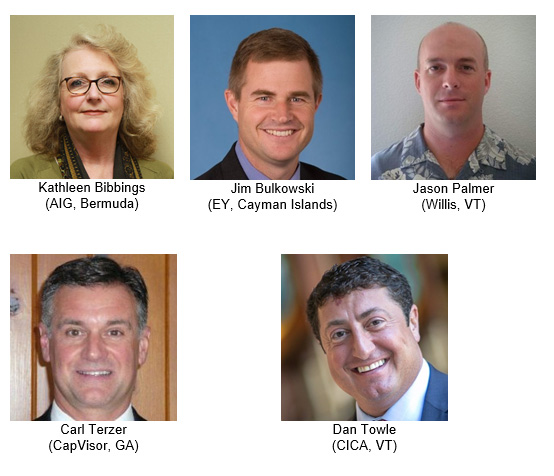 New ICCIE Faculty Members
ICCIE has added the following new instructors to its faculty: Doug Borg, Premier Insurance Management Services; Rob Humphries, Solomon Harris; Andy Rennick, Gordon, Fournaris & Mammarella; Julie Roberts, Honigman Miller Schwartz and Cohn LLP; Peter Willits, consultant; and Jerry Yoshida, Char Hamilton Yoshida Shimomoto.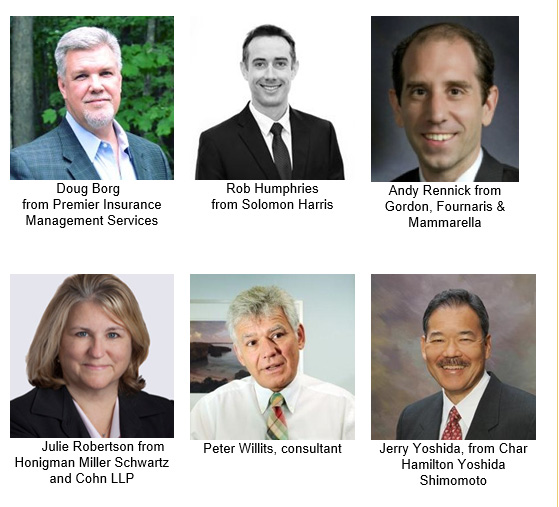 Recent ACI and CCI Recipients
The following individuals recently completed the ACI or CCI professional designations.
CCIs
Kimberly Moulton, Colfax Corp.—Maryland
ACIs
Rachelle Bragan, Willis Towers Watson—Ohio
Matthew Campbell, GPW & Associates—Arizona
David Golnick, EIIA—Illinois
Kirk Kaufman, GPW & Associates—Arizona
Adrien Lynch, Crowe LLP—Tennessee
Dale Todd, First Data Corp.—Georgia
Dawn Wilson, Brentwood Services—Tennessee
Michele Durham, Aon—Vermont
Erin Hackett, Crowe—Vermont
David Jarusinski, The Friedkin Group—Texas
In the photo at top, CICA President Dan Towle presents ICCIE Executive Director Mitch Cantor and members of the ICCIE board with a $10,000 supporting contribution from CICA at the ICCIE Board's Annual Meeting in early August 2018. (Photo courtesy of ICCIE.)
September 05, 2018