Report Focuses on Litigation Finance as a Social Inflation Driver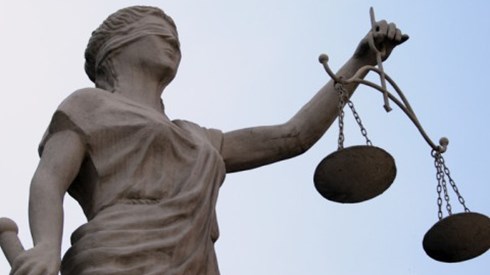 December 15, 2021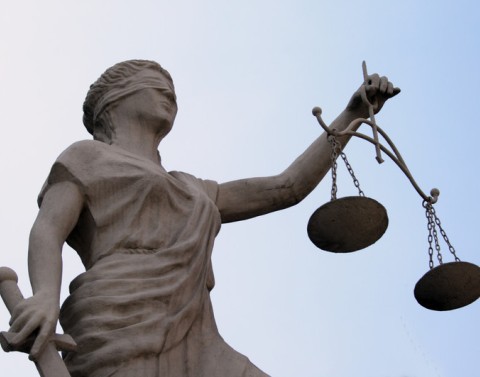 With social inflation a growing concern on the liability insurance front, third-party litigation finance (TPLF) is being recognized as a major driver of the trend, a new report suggests.
The report, US Litigation Funding and Social Inflation: The Rising Costs of Legal Liability from the Swiss Re Institute (December 2021), suggests that the United States is the center of the world's third-party litigation finance industry, which sees investors such as hedge funds, private equity firms, endowments, family offices, and sovereign wealth funds financing lawsuits against businesses.
Litigation finance investors are attracted by the potential for outsized returns along with those returns being largely uncorrelated to macroeconomic risks, the report says.
More than half of the $17 billion invested in litigation funding globally in 2020 financed lawsuits in the United States, Swiss Re says. Global TPLF investment increased 16 percent year on year in 2021, according to Swiss Re. The reinsurer estimates the market could reach $31 billion in 2028.
The report explains that litigation funding companies (LFCs) fund consumer and commercial litigation in exchange for a percentage of any awards. TPLF is an alternative to a plaintiff self-funding litigation or using a contingent or conditional fee agreement, in which they only pay lawyers' fees if a claim is successful, Swiss Re says.
"We are concerned that TPLF is an expensive and blunt tool to enable legal disputes, with potentially harmful economic and ethical consequences, particularly when used by vulnerable individuals," the Swiss Re report says. "Greater protection for consumers is required, as well as better regulation of the industry and more transparency about the involvement of TPLF in a case."
The report notes that US general liability and commercial auto lawsuit data show the impact of social inflation, with a significant increase in the frequency of multimillion-dollar claims over the past decade. LFCs are financing much of that litigation, according to Swiss Re, in cases such as trucking accidents, bodily injury, product liability mass tort, medical liability claims, and others.
According to Swiss Re, US verdicts of $5 million or more represent a rising share of large awards—those of more than $1 million—in liability cases. The median size of large awards rose by 26 percent for general liability cases and 32 percent for vehicle negligence cases between 2010 and 2019, the report says.
The Swiss Re report says that third-party litigation finance contributes to social inflation by providing an incentive for litigants to initiate and prolong lawsuits. Meanwhile, higher claims costs result in higher insurance premiums, could reduce available liability coverage, and lead to higher uninsured legal liability risks for US businesses.
After incurring many years of underwriting losses connected to outsized legal awards, US casualty insurers are being forced to raise rates and in some cases are leaving markets altogether, Swiss Re says. "Umbrella policies, particularly exposed to large claims, have seen average rate increases of 20 percent in 1H21," the report says. "Trucking firms, for example, face a reduction in affordability and availability of insurance. These costs are ultimately paid by consumers."
The report notes that according to insurance asset manager Conning, US general liability and medical malpractice lines each experienced their seventh consecutive years of underwriting losses in 2020. US general liability insurers posted an estimated 105.7 percent combined ratio in 2020, while their medical malpractice counterparts posted a 117.5 percent combined ratio.
Swiss Re says it found that TPLF contributes to higher awards, longer cases, and greater legal expenses. Longer cases result in increased claims costs, on average, due to greater legal expenses and compound interest on the litigation finance, the report says.
Swiss Re also found that TPLF diverts a larger share of any awards to the funder rather than the plaintiff. The reinsurer estimated that in US cases involving TPLF, up to 57 percent of legal costs and compensation go to lawyers, funders, and others, compared to the average 45 percent in typical tort liability cases.
"Large US litigation funders typically target commercial litigation with a high expectation of success more than 'David and Goliath' cases that might expand access to justice," the report says. Globally, 75 percent of TPLF investments support commercial litigation and mass torts, Swiss Re says, and two-thirds of TPLF settlements for commercial litigation go to large companies rather than small ones.
The report notes that in recent years TPLF investments have outperformed even riskier asset classes such as venture capital, producing internal rates of return upwards of 25 percent. The report forecasts returns of 35.3 percent this year in financed personal injury cases, 29.9 percent in financed commercial litigation cases, and 26.0 percent in financed mass tort litigation.
"The result is an opaque, bottom-up wealth transfer from consumers to sophisticated investors and law firms," the Swiss Re report says. "Profit-seeking funders can create conflicts of interest and agency problems in attorney-client relationships. There are also major concerns about predatory lending, especially in the lightly regulated consumer segment."
Ultimately, the Swiss Re report recommends stronger regulation of TPLF, including mandatory disclosure of funding arrangements and regulation of funding terms and conditions to protect plaintiffs and consumers.
The report notes that some US states are already introducing such protections, and that federal district courts in California and New Jersey are among those requiring disclosure of litigation funding contracts in cases.
Swiss Re also calls for alternatives to TPLF such as legal aid and legal expense insurance, to help provide justice for those in need.
December 15, 2021