New FERMA Guide Helps Companies Address Sustainability Risk Management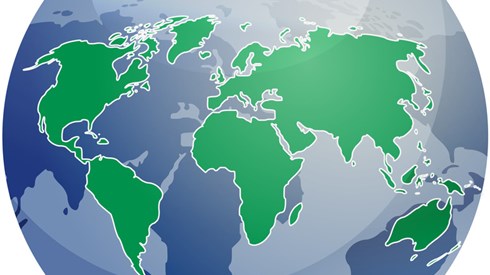 April 05, 2021 |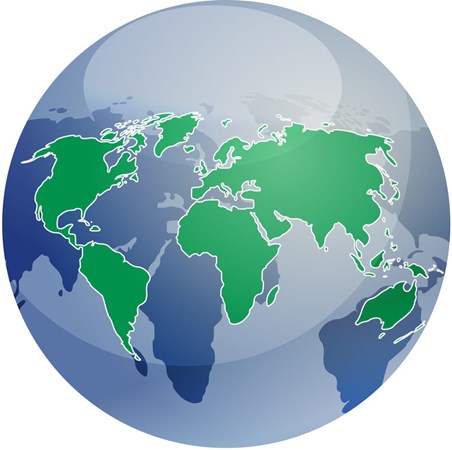 An enterprise-wide approach to sustainability that incorporates opportunities and risks over the long term is one of the latest phases of companies' efforts to communicate nonfinancial issues such as social responsibility and environmental, social, and governance (ESG) matters, according to a new guide.
The recently published People, Planet & Performance: The Contribution of Enterprise Risk Management to Sustainability guide published by the Federation of European Risk Management Associations (FERMA) reports that organizations are at different stages of maturity in their sustainability approach.
Among the differences are various ways to identify, analyze, assess, and deal with the risks and opportunities in their sustainability efforts, according to the FERMA guide.
In a foreword to the guide, Valentina Paduano, chief risk officer and sustainability officer at Sogefi Group and chair of FERMA's Sustainability Committee, notes that FERMA's European Risk Manager Report 2020 found that 60 percent of risk managers were not yet involved in their organizations' ESG-related risks. FERMA's Sustainability Committee created the guide to help risk managers become more involved with those risks.
The committee's goal, according to Ms. Paduano, was to provide a practical guide for risk managers who seek to embed more sustainability considerations into their process and their organizations and to provide examples of good practices some risk managers have already implemented around sustainability.
While acknowledging that the guide can't provide guidelines on every aspect of the broad range of topics that fall under the term "sustainability," Ms. Paduano suggests that the guide can provide both a starting point and material for reflection for risk managers.
The guide notes that many risk managers have been involved in their companies' sustainability reporting, such as in the preparation of nonfinancial reporting disclosures, annual reports, or reports on sustainability. But the risk manager's primary role typically seems to be to warn and anticipate rather than to report, according to the FERMA guide.
The guide focuses on how risk management can fit within that sustainability structure, with FERMA making several observations about the current relationships between risk management and sustainability.
A corporate culture that embraces enterprise-wide risk management (ERM) is a fundamental factor in determining how organizations approach and deal with sustainability.
Managing sustainability requires mature risk management as a long-term project to build resilience and take advantage of opportunities from the green transition.
Risk management can help identify and communicate sustainability issues that are specific to the company.
Risk management is in a strong position to support specialist functions' knowledge of activities and operations across the enterprise and various methods of addressing risk.
Risk management can facilitate cross-function communication.
The ERM framework could provide a consolidated model of good governance and practices that can eventually allow integrating sustainability into risk management.
The guide notes that government policies focused on sustainability have increased since the 2008 financial crisis, largely as a result of the United Nations' Sustainable Development Goals. Those goals aim to promote prosperity while protecting the planet, achieving a better and more sustainable future, the FERMA guide says.
Within that context, the European Union's sustainability focus is particularly ambitious, according to FERMA, with the European Union announcing in 2020 a strategy to achieve climate neutrality by 2050 as part of the European Green Deal.
To help capture more and better data in order to support "greener" investing, the European Commission has encouraged greater disclosure of climate and environmental data by companies so investors and other stakeholders are better informed. Specifically, organizations are increasingly being asked to disclose information on how and to what extent their activities are associated with environmentally sustainable economic activities, the FERMA guide says.
The guide offers the FERMA Sustainability Committee's definition of "sustainability risk management" as "a business process supporting the company's sustainability goals. It aims at aligning sustainability with risk management by using the principles of enterprise-wide risk management."
Regarding the risk manager's role in supporting those sustainability efforts, the FERMA guide notes that there is no one-size-fits-all solution for sustainability risk management. There are, however, some key themes, according to the guide.
To that end, the FERMA guide suggests a template to consider sustainability issues based on the common risk management process.
Preliminary settings and context, including consideration of both internal and external factors over a set time horizon
Risk identification and prioritization based on existing risk registers or risk committees, by overlaying sustainability risk over existing risk "buckets," or, perhaps, through a specific deep analysis of the organization's sustainability risks
Risk assessment and treatment, including broadening existing efforts to estimate potential exposures by quantifying likelihood and impact to account for the potential impacts of sustainability issues on the company's stakeholders, reputation, and longevity
Risk reporting, communication, and disclosure, beginning with the creation and use of a common language starting with fundamental questions such as what is "sustainability" to the organization and what is "sustainability risk." The terms are then defined within the context of a methodology and framework, such as by integrating ESG-related risk assessment into the organization's ERM framework.
"Those that are well underway in their 'sustainability journey' take an enterprise-wide approach to ESG risks and link them to overall strategic objectives," the guide says. "This is done by focusing on material ESG issues that could threaten the strategic goals of the organization (as well as offer opportunities)."
Organizations in earlier stages of the process may be beginning to consider how to integrate sustainability risks into their overall ERM and strategic approach, FERMA says, or might consider starting with a different approach to sustainability before integrating it later.
April 05, 2021