Lloyd's "Blueprint One": A Critique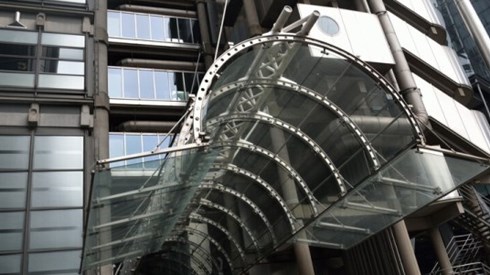 November 13, 2019 |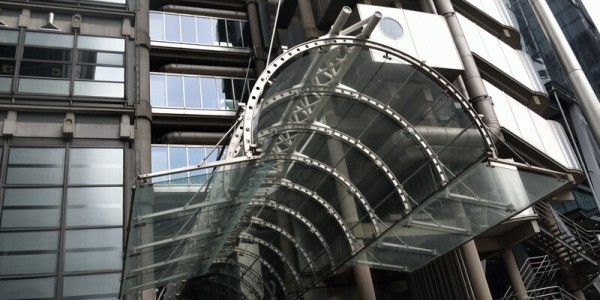 All captive insurers know Lloyd's of London, and many of you are probably buyers of reinsurance from one of the many Lloyd's syndicates. At Captive.com, we have followed the Lloyd's story for years, especially as it became a more significant provider of reinsurance to the captive industry.
The recent publication of The Future at Lloyd's—Blueprint One1 appears to have answered many of the questions posed by Mr. Twining. We encourage readers to download the entire document and read it in its entirety. However, for those looking for an abridged version, we offer our own critique of the new master plan.
Lloyd's describes Blueprint One in its overview as follows.
Blueprint One marks the start of a transformational next stage of the Future at Lloyd's. It is the beginning of our plan to create a modern, more relevant Lloyd's market and, in doing so, lead the insurance industry for the next generation.
The blueprint is:
Our strategic intent, describing our vision for how the Lloyd's market of the future will look.
Our current thinking on each of the six solutions, informed by our consultation.
Detail of Phase I plans for each solution, describing what will happen next and what will be achieved by the end of 2020.
Our requests of all Lloyd's market participants to help build the Future at Lloyd's.
How and why we will succeed.
This blueprint is not the definitive answer—there is no such thing in our continually changing world. We will be working in a fast, agile way to ensure our plan evolves in step with our customers' changing needs."2
This overview brings several ideas to mind. First, based on our past experience, the terms "fast" and "agile" are not necessarily at the forefront of our thoughts concerning Lloyd's. So, assuming Lloyd's follows through with providing updates on an annual basis, this will provide real insight into whether it is fundamentally changing how it does business.
Second, in the fourth bullet point, Lloyd's specifically states that it wants to work with all market participants in creating this new version of Lloyd's. We assume it is including captive insurers within that mix. But, given our individual sizes, how should the captive industry as a whole respond to this invitation? From our perspective, it would make sense for a number of the captive associations to pool resources and engage their members in answering this call. Given our reliance on Lloyd's, it's in our best interest to participate in building out this blueprint.
The blueprint also explores six potentially transformative areas that would enhance the Lloyd's value proposition. Lloyd's initially exposed these areas starting in May, subject to testing, challenges, and refinement from members of the insurance industry. We wonder if the captive insurance market was represented in these discussions.
If you participated in the discussions with Lloyd's or know of someone who did, please drop a note to [email protected]. We will share any feedback we receive with our readers.
Here are the six solutions Lloyd's posited as requirements for transforming the organization. As described in the document, they make up the new "Lloyd's ecosystem."
Complex risk platform—A platform that allows risks to be bought and placed using standardized data. Lloyd's will prototype and develop a "data-first" capability intended to significantly improve the broker, customer, and underwriter experience.
Lloyd's risk exchange—Build out an exchange for underwriting relatively noncomplex, high-volume, low-value risks that enables policies to be created and bought digitally. Algorithms to speed up placement and reduce costs will automatically rate risks.
Claims solution—A solution to transform the claims process by automating simple claims, using straight-through processing, which will allow lead underwriters to handle the most complex claims.
Capital solution—A solution that allows capital providers more options to attach to risk more flexibly. It is intended to make— the market more attractive and accessible to both traditional and new forms of capital.
Syndicate in a boxA new way to bring innovative, accretive, and profitable business into the market for a set period without the need for a physical presence at Lloyd's.
Services hub—A set of high-quality, value-added services to support the market's business, including access to Lloyd's data, insight and analytics, and product innovation accelerators completely accessed online.
Lloyd's Chairman Bruce Carnegie-Brown stated the following in the blueprint foreword: "This is a special time to be working at Lloyd's. The changes we are making over the next few years will last for generations and will secure the future of this market we are all so passionate about."
He continued, "I have no doubt we have the ambition, the plan and the commitment to succeed."
As noted in "Five Thoughts on Social Inflation," reinsurance markets are faced with increased pressure and are busy reassessing risk. Lloyd's is not immune from this trend. We will reach out to Mr. Twining to solicit his take on the new Lloyd's blueprint. We will also follow up with future articles looking at how well the transformation is progressing, based on updates from Lloyd's and other sources.
---
The Future at Lloyd's—Blueprint One, Future at Lloyd's.com, September 30, 2019.
Ibid.
November 13, 2019