Karen Hsi: Helping University of California Tap Captive Possibilities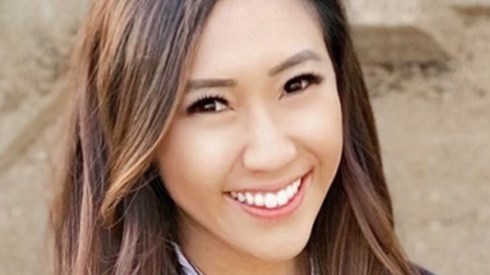 July 21, 2021 |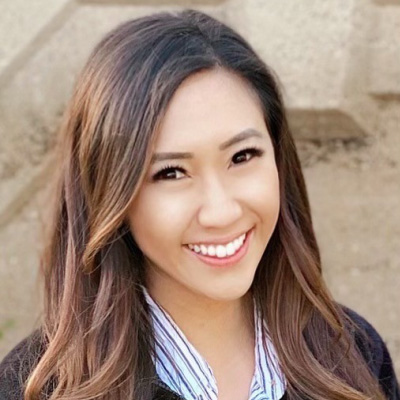 Karen Hsi is the program manager of captive insurance programs for the University of California Office of the President. The university has several captives. As program manager, Ms. Hsi helps to develop and manage the university's captives and their activities.
Working with the university's executive director of captive programs, Ms. Hsi plays a key role in strategically managing the university's captive programs, as well as designing new strategies to utilize the captive insurance platform to more efficiently finance the university's risks.
What did you do before joining the University of California?
I have a pretty interesting story on how I came into the insurance field. I started out at the University of California (UC) by being a student at UC Berkeley. I interned within the UC Office of the President, the business, fiscal headquarters for the UC system. As a student, I got insight into risk and insurance right off the bat.
My first job was in environmental health and safety, which was more of the loss mitigation portion of risk services. As an intern within environmental health and safety, I was very involved with creating best practices and developing loss mitigation/safety programs and methods for the university campuses. That was more or less my introduction to the world of risk management. After I graduated, they offered me a position within risk management under the general liability sector, where I was involved in building insurance programs.
How did you get into the captive insurance field?
I have been in the risk management sector for about 10 years now. I started out as an analyst focusing on architecting risk management insurance programs for faculty, students, and staff in the liability area. As I was building these programs, it just so happened that UC decided to establish a single-parent captive in 2012. I was involved in a lot of those discussions because I was their student expert in risk services and was very knowledgeable as to what was going on at the campuses.
They were looking into a variety of insurance services that involved students, like tuition reimbursement insurance, student renters insurance, and other insurance products that they wanted to offer through the captive. I was part of that initial work group and became involved in discussions about the newly formed captive insurance company.
I quickly realized that captives were the way that the landscape of insurance was changing, particularly for the university. I felt captives were very interesting and innovative, and I could see early in my career that I would want to get involved in the captive field. I educated myself about captives and alternative risk financing mechanisms and how they could help organizations with their insurance costs and needs.
For the first few years the captive was in operation, we just insured/reinsured a few traditional lines of coverage for the university and issued deductible buyback policies to reimburse the university for a portion of its self-insured retentions. In 2015, they decided to hire Courtney Claflin, our executive director of captive programs. Courtney had a wealth of experience in building captives for previous organizations. However, he needed to partner with someone with institutional knowledge about the university, so I decided to interview for the program manager position, where I could help strategically formulate and decide on new strategies for utilizing the captive to efficiently finance the university's risks.
The University of California has several captives. Why does the university have more than one captive?
We do have multiple captives. It was necessary to form multiple captives after our first single-parent captive because that captive is a not-for-profit captive. To maintain our nonprofit tax status in our single-parent captive, it was necessary to form additional captives as these cell captives were more focused on third-party business. The risk retention group was formed to provide medical malpractice insurance for independent physicians and physician groups who are affiliated with the University of California. After a few years, we formed Eureka PCC, which is the non-risk-bearing core cell entity, which sponsors our two cell captives: Eureka One, IC, which we use to reinsure our voluntary life insurance program with Prudential; and Sequoia IC, which reinsures our voluntary supplemental accident, critical illness, and hospitalization benefits with Aflac.
Of all your captives, which is the largest?
Our largest captive is our single-parent captive, Fiat Lux Risk and Insurance Company, providing direct insurance or reinsurance to over 45 different lines of coverage, writing over $600 million of premiums annually with $2 billion of assets.
What kind of risks are funded through your captives?
With over 280,000 employees, 350,000 students, $36 billion of annual revenues, and more than 2 million living alumni that make up the University of California system, our captives insure a pretty complex and diversified portfolio of risk, including everything from traditional lines of coverage, strategic risk financing arrangements, to enterprise risk financing arrangements and entrepreneurial and third-party risks.
Traditional lines of coverage include workers compensation; general liability; auto liability; auto physical damage; medical professional liability; employment practices; property; property terrorism; casualty terrorism; cyber; employers liability errors and omissions; employee benefits liability; airport liability; watercraft; equipment breakdown; fine arts; sexual molestation; fiduciary liability; crime; deadly weapon; foreign liability; liquor liability; marine liability; earthquake; faculty, alumni, support groups (FAS); environmental; etc., just to name a few. Currently, over 45 lines of coverage are insured through our captives, either through direct policies or through some type of quota share reinsurance arrangement.
How and why have your captives grown over the years?
In the captives' first few years, we were insuring or reinsuring a few lines of traditional coverage. As the organization's appetite to strategically use the captive insurance company increased, we added specified staff internally, like myself and the executive director, to help grow the captives. In addition, the board was really influential and an important component of the growth of the companies as they became more comfortable with the idea of owning and running a wholly owned insurance company and the governance structure around it.
The board was looking to the captive for solutions, especially with the hardening traditional market over the last few years. We are fortunate to have such a supportive board that we find them coming to us with great ideas as to how the captive can help our campuses and campus constituents by providing cost savings through the insurance company. For example, most recently the chief financial officer (CFO) brought to our attention that we could really help out the university's health systems with their medical centers warranty spend by looking at whether we could run the warranty program for them through the captive as we have been doing with the rest of the university campus's warranty contracts.
At this point, we are looking to finance any of the university's risks to the best of our ability. If we have a wholly owned insurance company, why not utilize it to help alleviate insurance cost increases and continue to save money for the university system? Our board has become educated and has changed their mindsets to be that way. In Fiat Lux, we have essentially assumed and transferred all of the university's historic insurance programs into the captive insurance company, which has truly grown the company financially. On top of that, we added four new captives that could generate new revenue and surplus for the parent organization. In times of need, that surplus can be funneled back to the university and provide insurance rate stabilization and cost savings.
What kind of captive growth do you expect in the years ahead?
I anticipate that since we are still in a hard market, the university would continue to look to our captives for financial solutions. Captives have shown that they can provide cost efficiencies as well as flexibility in protecting our financial and human capital during challenging times. I would hope that our captives will continue to help the university become more agile in responding to our risks and protecting our assets as well as continuing to broaden the use of them by looking into third-party business or other creative endeavors.
How large is your captive management staff?
We have only three staff members within our internal captive team right now. We plan to hire a fourth. We do work very closely with our captive management team in Vermont. That has been very helpful because that team has dedicated resources that we can tap into when we need to.
What advice would you give other universities that are considering setting up captives?
Universities that don't have captives should really think about setting one up, not just for the financial efficiency and cost-savings aspect, but their value becomes even more apparent when it comes to insuring new or unique risks, where coverage is not available in the traditional market. For example, when drones came out, universities were one of the first entities to come into contact with insuring them on their campuses. Similarly with travel and study abroad programs and dealing with political unrest or natural disasters with students and faculty abroad, those were expensive coverages to purchase in the market with many exclusions from traditional insurers. Having your own captive can help alleviate the financial costs for some of those newer coverages or provide coverage for unique risks that are not yet available to be purchased in the commercial market.
With the large portfolio of risk universities are involved with, it was always so hard for academics and institutions to transfer all their risk. With a captive behind you, you can take a look at what you want to transfer and what you could potentially retain. Or, in our case, even use the captive as a leverage tool and partner with the commercial market. All this can be done while also building out initiatives that may generate surplus to help build financial solvency behind your captive, which can be a huge benefit to organizations, especially during challenging times. Universities and other academic institutions are pretty open to innovative and creative ways of thinking, and captives are really just innovative tools to help finance an organization's risks more efficiently.
Another piece of advice I would give universities considering setting up a captive is to make sure they have the right set of individuals as their board of directors. You want to have senior leadership and decision-makers on your board, so that they have the visibility into how the captive is helping to finance the organization's risk more efficiently and the ability to approve those initiatives and make it happen. Our captive board consists of the UC president, CFO, chief risk officer, chief operating officer, chief general counsel, and independent directors that are all intimately in tune with the organization and its financial needs and decisions. They all play an important role in making decisions to better finance the university's risks.
(Ms. Hsi is pictured above. Courtesy photo.)
July 21, 2021