Always Valuable, Captive Insurance Steps Forward in Distressing Times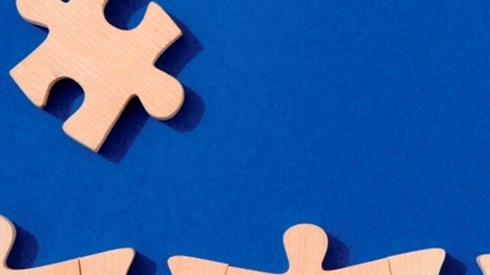 March 08, 2021 |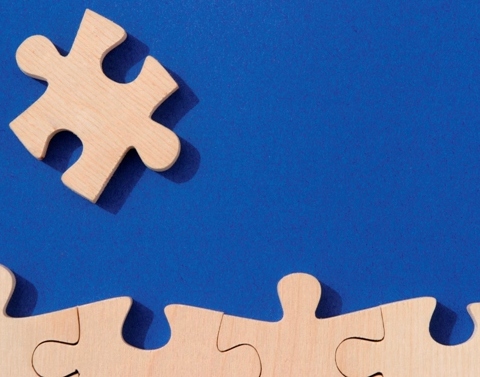 While many organizations' rush to form captive insurance companies in response to the hardening market might make it seem that often captives aren't formed until a crisis occurs, many times the crisis gives a final nudge to a captive already in the works.
"The incubation period goes on for years sometimes with our clients," said Ellen Charnley, president at Marsh Captive Solutions. "Sometimes, it takes a hard market to take them over the finish line."
In many cases, organizations forming captives now have already been doing feasibility studies for years, said Ms. Charnley during a session titled "Captives Offer Value in Distressing Times: How We Thrived and Lessons Learned from a Global Pandemic and Hardening Market" during the Business Insurance 2021 Virtual World Captive Forum.
"It's not going from zero to 100 in 24 hours," Ms. Charnley said. "It's often going from 90 to 100 in 24 hours."
Clearly, however, the hardening commercial market and the COVID-19 pandemic have driven captive insurance activity, according to the panelists.
"We saw unprecedented growth last year, and we're seeing it again this year," said Ms. Charnley. The activity is across the globe and across industries, she said.
"As you move into a hard market, naturally companies retain more risk," Ms. Charnley said. As they do so, organizations think about whether they should retain that risk on the balance sheet or whether they should form a captive vehicle to address it, she said.
"Businesses need options for managing their risk," added Sandy Bigglestone, director of captive insurance in the Vermont Department of Financial Regulations.
The hardening market and the impact of the COVID-19 pandemic created turmoil in the commercial market, Ms. Bigglestone said, but having a captive insurance company as a tool to manage risk can add certainty in such uncertain times. A captive is also a great way to build funding for a rainy day, she said, and to gain direct access to reinsurance markets that can potentially provide opportunities to broaden coverage.
The University of California uses five different captives to address various exposures, according to Karen Hsi, program manager—captive programs, Office of the President, at the university. The university put them to good use during the pandemic and the hard market, she said.
"We had to look overall at utilizing the captive to write business interruption and cancellation kinds of coverage," filling coverage gaps left by commercial insurers withdrawing from markets or adding exclusions, Ms. Hsi said.
"I think our captive has brought a sense of security to the organization," she said. She cited the example of business interruption or event cancellation policies written for such programs as the university's education abroad program.
The policy was actually first written in 2018, "so, luckily, they had some foresight to buy this sort of (difference in conditions) sort of policy and business interruption, but it was utilized fully for financial relief for some of these programs because of the unforeseen loss of revenue and cancellations," Ms. Hsi said.
One of the shifts Ms. Charnley said she's seen in the current environment is a trend of more organizations using captive insurance for directors and officers (D&O) coverage. Five years ago, few captives would write D&O, she said. Now, however, some companies can't buy coverage in the commercial marketplace. "We're seeing cells, in particular, being used for D&O coverage," Ms. Charnley said.
"We've just seen the commercial rates soar in that area, all across the globe," she said, prompting conversations with clients about a variety of ways to use their captive insurance company. Some who already have a captive are thinking about using a cell for the D&O coverage so it can be "one step removed" from the existing captive, Ms. Charnley said.
Another trend in the current environment has been rapid growth in cell formations, according to the panelists.
"Cell formations tend to allow the captive owner, the cell captive owner a quicker way to get some kind of cell or captive up and running," Ms. Charnley said. "In a hardening market like we're in right now ... clients need sometimes to respond to the market, and they need a quick solution.
"We've had clients call us and say, 'We need a solution tomorrow,'" she said. Marsh has recommended to some of those clients that they consider a cell solution, Ms. Charnley said.
Beyond filling holes in insurance programs, captive insurance companies offer other benefits at renewals, Ms. Hsi said.
"I definitely think we continue to partner with our captives to be a powerful leveraging tool within renewals," she said. At the University of California, Ms. Hsi said she sees leadership being more comfortable dealing with renewals in the current market because they know they have the strength of the captive.
Ms. Hsi also thinks insurers value an organization being willing to take on risk in a captive insurance company. "I do think the market really appreciates that," she said. "You have a captive. You're willing to play. You have skin in the game."
Moving forward from this challenging period, Ms. Charnley emphasized the importance of preparing captive insurance owners and prospective owners for more normal times.
"We've got to prepare for the next soft market. That might sound a bit weird, but the hard market will end, and I want to be ready for that when that ends," she said. "I want to be ready to continue this sense of excitement in the captive industry. I don't want people to not see the value that captives can offer just because the hard market isn't there."
Ms. Charnley noted that captive insurance companies form in all types of markets. "I want to continue to articulate that to captive owners and prospective captive owners, and I want it to not be as volatile and to have constant captive formations and have constant captive conversations," she said.
Asked what advice she's offering captive owners about soft markets, Ms. Charnley said, "Understand that the entire value proposition that a captive can provide is not just about responding to market volatility."
March 08, 2021