Inflation, Reinsurance Challenges Drive Q1 Insurance Price Increases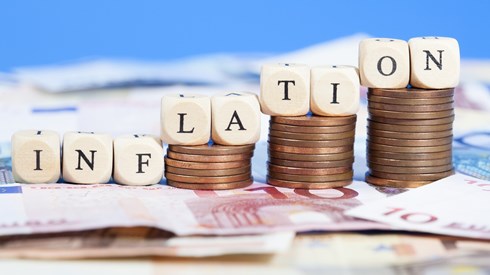 May 15, 2023 |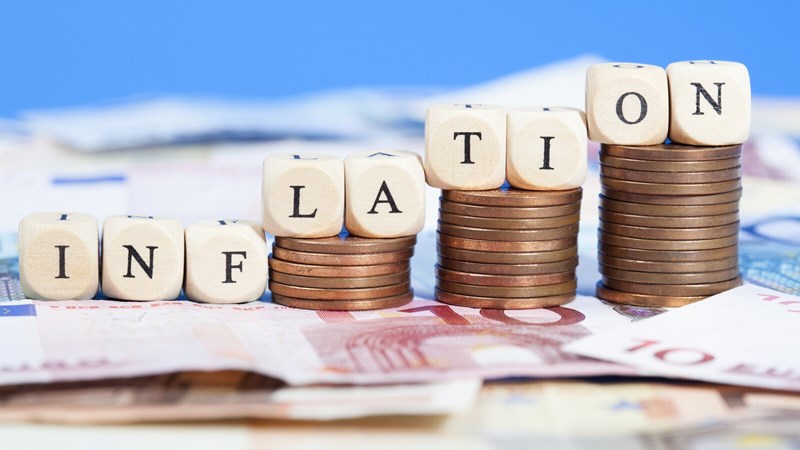 Ongoing inflation and a highly challenging reinsurance market were among the factors combining to drive insurance prices up during the first quarter, according to a new report from Aon.
The Aon report says a confluence of events and conditions resulted in insurers facing the most delayed, complex, and difficult treaty reinsurance renewals in decades at January 1.
Aon's Q1 2023 Global Market Insights Report cited the combined impacts of stubborn inflation—exacerbated by events in Eastern Europe, the challenging 2022 storm season, continued concerns over climate change, and investor pressures to improve performance as factoring into the conditions that introduced significant volatility into the reinsurance market.
That volatility was most pronounced in the case of natural catastrophe-exposed property risks and specialty risks affected by war and inflation, according to Aon. "The market for such risks was characterized by significant price increases, reduced capacity available, and modified coverage terms and conditions, particularly around valuations," the Aon report says.
While market conditions were difficult for natural catastrophe property and higher-risk sectors or occupancies, US-exposed risks (on non-US placements), and risks with adverse claims experience, insurers continued to demonstrate an interest in expanding their appetites and competing to retain and grow portfolios in targeted areas where rates were considered adequate and the scope of coverage was clear, Aon says.
"Most notably, the directors and officers market experienced a continued moderation—with abundant capacity and price decreases available in some major markets—and cyber market headwinds continued to subside," Aon says.
Meanwhile, in the face of recent bank failures and changes in regulator scrutiny of the banking sector, management liability and financial lines insurers are reconsidering their exposure to banks and depositors with significant exposures to vulnerable banks, Aon says. In that climate, regional US banks saw rate and retention increases, while insurers demonstrated more disciplined underwriting with the prospect of further capacity assessments, the report says.
In its discussion of first-quarter insurance market dynamics, the Aon report says ongoing inflation and rising loss costs—together with dramatic increases in reinsurance prices and a contraction in reinsurance capacity—pushed pricing upward. That upward price pressure was dampened, however, by stronger insurer profitability and pressure to achieve growth targets, Aon says.
Capacity was sufficient during the first quarter across most lines and risk types and increased in some areas of the market, the report says. Notable exceptions included property—especially risks with high natural catastrophe exposure, and risks with high hazard exposures, according to Aon.
In terms of underwriting, the report says that insurers remained focused during the first quarter on profitable growth and retaining well-performing risks, and they continued to expand their appetites in targeted areas. "Underwriting was generally more flexible but remained disciplined and based on individual risk profile, controls, and performance," the report says.
With global inflation combining with other factors to drive up loss costs, insurers' scrutiny of asset values and methodologies continued, Aon says. "Detailed information, even for well-managed and well-performing risks, was critical to achieving superior placement results," the report says.
With inflation continuing to increase exposures and verdicts and settlements, and supply chain challenges reflected in business interruption modeling, limits experienced upward pressure during the first quarter, Aon says. At the same time, changes to reinsurance treaties resulted in some limit and sublimit reductions, such as in natural catastrophe sublimits, particularly in lower attachment layers, the report says.
Despite insurer-proposed increases, deductibles remained generally stable during the first quarter, according to Aon. Property placements, particularly risks with high natural catastrophe exposures, faced mandatory increases and, in some cases, were moved to percentage deductibles, the report says. Some other challenging risk types, poor-performing risks, and risks deemed to have insufficient controls also saw deductible increases, Aon reports.
Regarding coverages, insurers reconsidered restrictions they'd implemented in recent years in some cases, though the reinstatement of "soft market clauses" was limited.
"Property terms and conditions faced ongoing pressure, especially where a clear valuation methodology was not evidenced," the Aon report says. "New natural catastrophe related restrictions were imposed for certain events. Insurers remained focused on limiting their cyber exposure and continued to clarify cyber-related coverage language. Exclusions related to the events in Eastern Europe remained."
In advice to clients, Aon noted that economic and geopolitical factors have likely had an impact on insurance buyers' risk profiles and might have led some to revise risk strategies and risk transfer objectives.
"Challenge and re-set your risk tolerance, appetite, and strategy, and align your risk management programs accordingly," the Aon report suggests. "Leverage risk appetite modeling to ensure optimal value of insurance."
Insurance buyers should also work with their broker teams to review policy terms and conditions, risk retention, attachment points, indemnity periods, and sublimits, and re-examine loss scenarios, Aon says.
"Given the renewed scrutiny on banks and related financial industry companies, this is a good time to reevaluate your management liability program, paying particular attention to bankruptcy-related and Side A provisions, the preamble language and scope of the exclusions, the priority of payments provisions, change in control provisions, the entity or insured-vs-insured exclusion, as well as the definition sections of 'claim,' 'loss,' 'notice,' and any investigation coverage," the Aon report says.
Regular communication with underwriters and engaging them through the year can help insurance buyers differentiate their risks from others, Aon suggests.
May 15, 2023