House Financial Services Committee Approves TRIP Legislation
Daren L. Moreira , John S. Pruitt | November 08, 2019 |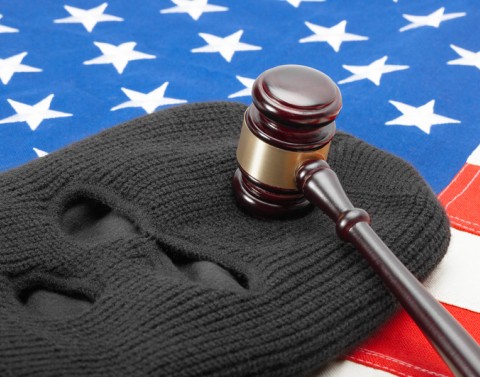 On Thursday, October 31, 2019, the House Committee on Financial Services unanimously (57–0) approved bipartisan legislation to reauthorize the Terrorism Risk Insurance Program (TRIP). The program is currently set to expire on December 31, 2020. The unanimous bipartisan vote suggests the legislation will gain broad support when taken up by the full House.
As amended, HR 4634, the TRIP Reauthorization Act of 2019, reauthorizes TRIP for 7 years until December 31, 2027. Since TRIP was originally established under the Terrorism Risk Insurance Act of 2002 (TRIA), the program has been extended 3 times, most recently in 2015. The amended bill also requires a Government Accountability Office report on cyber-terrorism risks and requires biennial Treasury reporting that includes disaggregated data on places of worship. As currently proposed, the bill would not make any other changes to TRIP, and program triggers and deductibles would remain at 2020 levels.
Under TRIP, the federal government would share losses arising under most property and casualty (P&C) insurance policies with the private sector in the event of a catastrophic terrorist event. Specifically, the federal government "backstop" would be triggered if there was a "certified" act of terror and if the aggregate losses from all certified acts of terror in a given year exceeded the "program trigger," which is currently $180 million but is set to increase to $200 million in 2020.
There has never been a certified act of terrorism, and no federal loss-sharing has occurred. If there was a certified act of terror and losses that exceeded the program trigger, an individual insurer would then benefit from federal loss-sharing only if it reached and exceeded a deductible of 20 percent of its annual premiums. For losses exceeding an insurer's deductible, the federal government provides coinsurance to cover 81 percent of losses, while the insurer covers 19 percent (this share is set to adjust to 80/20 in 2020). In the event of federal loss-sharing under TRIA, the federal government would then be required to establish surcharges on TRIA-eligible P&C insurance policies to recoup a portion or all of the federal assistance that it paid out within timeframes specified in the statute. According to a 2018 Treasury report, TRIA has largely been effective in making terrorism insurance available and affordable in the insurance marketplace.
The October 31 vote quickly follows a largely bipartisan Financial Services Committee TRIP hearing on October 16. The Senate Banking Committee held a similarly noncontroversial TRIP hearing on June 18. Representatives for the National Association of Insurance Commissioners and industry testified during these hearings in support of reauthorizing TRIP. The Senate Banking Committee has not acted on TRIP legislation in the current Congress.
Daren Moreira | Email | (212) 389–5039
John Pruitt | Email | (212) 389–5053
In collaboration with Tom Glassic, insurance public policy consultant |  Email | (202) 251–2749
Daren L. Moreira , John S. Pruitt | November 08, 2019