Fight To Protect Restoration RRG and Other RRGs in Wisconsin Continues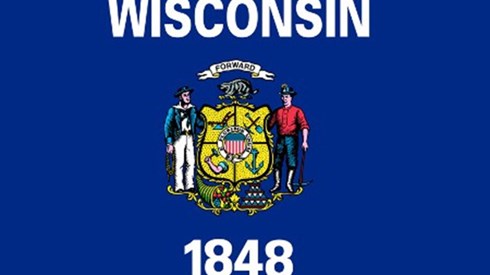 March 12, 2018 |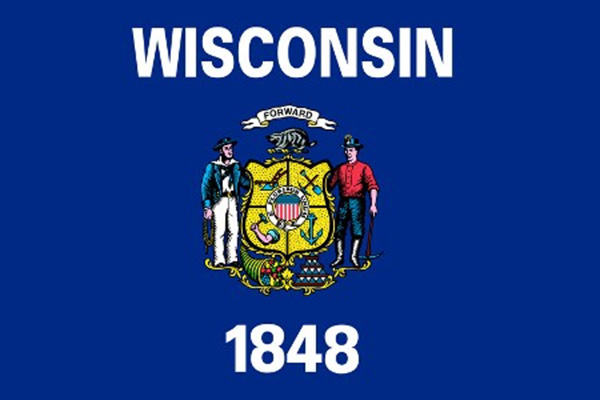 On January 12, 2018, in a case involving Restoration Risk Retention Group (Restoration RRG), the US Court of Appeals for the Seventh Circuit vacated and remanded the case back to the US District Court for the Western District of Wisconsin. Restoration RRG provides general liability insurance for Servpro Industries, Inc., franchise owners. Servpro delivers cleaning and restoration services following damages caused by water, fire, etc.
"This is a win," said National Risk Retention Association (NRRA) Board Chair Mike Schroeder. "The trial court's decision not recognizing the rights of our member, Restoration RRG, was reversed. The appellate court sent it back to the trial court with instructions to start over and consider our contentions."
In Restoration Risk Retention Group, Inc. v. Ross, Dave et al, No. 3:2016cv00296, Restoration RRG challenged the Wisconsin Department of Safety and Professional Services (DSPS) for discrimination against risk retention groups (RRGs). Restoration RRG claimed that Wisconsin Statute §101.654(2)(a) is preempted by the Federal Liability Risk Retention Act (LRRA). In a motion for summary adjudication, the district court ruled that the decision set forth in Ophthalmic Mutual Insurance Co. v. Musser, 143 F.3d 1062 (7th Cir. Wis.1998) prevailed because it was the "law of the Circuit."
NRRA Executive Director Joe Deems called Wisconsin Statute §101.654(2)(a) a "new barrier" for RRGs trying to do business in the state.
"The Wisconsin Legislature passed a resolution allowing an RRG to be an authorized insurer or to qualify as an excess and surplus lines carrier," Mr. Deems said. "That means regulators have another way to discriminate against RRGs."
NRRA has consistently fought any attempt to encroach upon the right of RRGs to do business under the LRRA. The existence of RRGs is made possible by two pieces of legislation passed during the 1980s, one known as the Product Liability Risk Retention Act of 1981 and the other as the Liability Risk Retention Act of 1986, which expanded the original act beyond products liability insurance. These laws allowed an RRG—a type of captive insurer domiciled only in the United States that does not require fronting, can do business in all 50 states, and are domiciled in and regulated by only one state—to write commercial, errors and omissions, professional, and other types of liability insurance coverage for members who engaged in similar businesses or activities.
Specifically, the LRRA allows policyholder-owned insurers to underwrite all types of liability risks without being encumbered by multistate licensing laws and regulatory oversight.
It is Restoration RRG's contention that it is being encumbered by state licensing laws and regulatory oversight in violation of the LRRA. Restoration RRG was registered to conduct business in Wisconsin since 2006, but a Servpro franchisee was denied a contractor's license by the Trade Credentialing Unit of the Wisconsin DSPS. The denial referenced Wisconsin Statute §101.654(2)(a). The statute had been in effect for nearly 20 years but had not been previously enforced.
In an amicus curiae brief submitted on behalf of Restoration RRG, NRRA partnered with the Risk Retention Reporter on a study to see if RRGs in Wisconsin are facing discrimination. The study found that Wisconsin had 58 RRGs registered, less than any state but Alaska.
This report concluded that there is an adverse environment for RRGs operating in Wisconsin. Additionally, certain business sectors for RRGs, including property development, appear to be particularly impacted by Wisconsin policies. Finally, the report explains that the lack of a viable RRG marketplace in Wisconsin, which could increase competition for liability insurance products in the state, deprives residents of the economic advantages enjoyed by residents of the neighboring states of Indiana and Illinois.
Mr. Deems said that the January 12 decision indicates that the court acknowledges it did not have the power to rely on authorities outside the Seventh Circuit.
"But the Seventh Circuit failed to address—or at least distinguish—the defective Ophthalmic Mutual Insurance Company (OMIC) decision," Mr. Deems added.
According to Mr. Deems, there are multiple problems with the OMIC decision. Primarily, the difference between a member of an RRG and the RRG itself is "a distinction without a difference." One must be a member/owner to qualify for the liability insurance of an RRG, which do not sell their insurance to the public. These two features set RRGs apart, and to discriminate against a "member" of the RRG means that no person who is legally self-insured as a member of a federally authorized entity and is financially approved by a domicile insurance entity can obtain a license to earn a living in Wisconsin.
Regarding how OMIC has been interpreted by courts across the United States, only 2 of 12 cases that referenced OMIC approved of the decision, and there is a clear trend in court decisions: The LRRA preempts state laws that attempt to regulate the business of insurance. LRRA preempts any kind of conduct that either directly or indirectly discriminates against an RRG.
And when this happens, Mr. Schroeder says, NRRA will be there.
"NRRA will continue to fight all attempts not to recognize RRG's legal rights," Mr. Schroeder said.
March 12, 2018