COVID-19 Underscores Business Continuity Plans' Value, Insurance Needs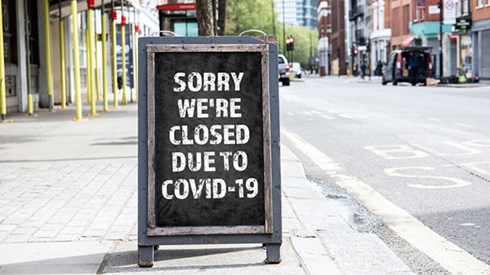 January 04, 2021 |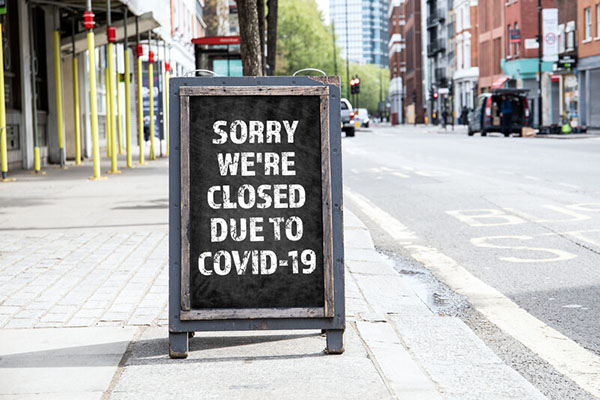 Confronted with the COVID-19 pandemic, many risk managers' immediate response was to prioritize their organizations' people, while business continuity plans that were developed as part of enterprise risk management efforts helped address pandemic-related disruptions, according to a recent survey.
In its Risk Management, Recovery, and Resilience COVID-19 Survey 2020 Report, the Federation of European Risk Management Associations (FERMA) found that in addressing people-related issues, survey respondents helped organizations pivot quickly to teleworking and facilitating health and safety measures for staff.
Risk managers participated in task forces and crisis units, promoted communications, and played a strong role in maintaining business continuity. Where possible, they also participated in seeking insurance recoveries, FERMA reported.
The FERMA report notes that risk management tools such as business continuity plans (BCPs) provide a framework for building organizational resilience against disruptive events such as the COVID-19 pandemic or related government lockdowns.
The survey found 74 percent of respondents indicate their organizations had BCPs in place and that they helped mitigate the COVID-19 pandemic's impact.
FERMA said the presence of BCPs or other measures was responsible for 90 percent of respondents indicating their organizations were well or reasonably prepared to manage the impacts of the pandemic, even though pandemics were on only 31 percent of respondents' risk registers before the crisis.
The FERMA survey found that respondents indicate that insurance coverage has not met their organizations' needs in addressing COVID-19 pandemic-related losses. According to FERMA, 67 percent of respondents indicate that insurance did not provide their organization adequate coverage for business interruptions from the pandemic and related government actions.
Survey respondents indicate interest in increased financial protection, however, with approximately 60 percent reporting reasonable or very great interest in a nondamage business interruption insurance product, FERMA reported.
Risk managers surveyed are also in favor of European Union intervention in the pandemic business interruption area, with 85 percent of those responding indicating they'd welcome an increased EU role in managing future pandemics or other large systemic events.
"FERMA believes that a public-private insurance-based solution, based on a sound foundation of risk management, is essential to support European enterprises against future systemic and large catastrophic events," the report states. "It is also our view that European-level involvement is necessary to create resilience across the Single Market."
Based on its survey findings, FERMA offers a number of recommendations for policymakers across several areas. They include the following.
Build capacity to build resilience. FERMA notes that corporate risk and insurance managers can play a major role in enhancing risk awareness. Among other things, they can promote greater risk awareness among their suppliers, who are often small and medium-sized enterprises.
FERMA also notes the significance of risk management training, pointing out that by providing risk management training, processes such as business continuity become an integral part of businesses' strategy and day-to-day management rather than an add-on.
Public authorities could play a role as well by supporting the development of business continuity management within organizations, perhaps using fiscal incentives to encourage investments in resilience or financial support for training programs.
Interconnected risks need more attention. FERMA says survey respondents identified several interconnections of risks ranging from cyber to climate. The organization says that a key lesson is that measures that are sufficiently flexible, such as a robust business continuity plan, can create resilience in organizations to a variety of systemic or major catastrophe risks. Even so, the measures must be adapted to account for the effects of actions by public authorities, the organization says.
"This complex interaction needs to be embedded into risk management and loss prevention measures and assessment models going forward," the FERMA report says. "It is clear that we have to look at risks in a new way, and the EU can support this exploration in its policy responses."
The insurance market should be part of the solution. FERMA notes that the survey has shown that there is inadequate financial protection from the insurance market for organizations facing systemic events. There is demand for such protection, especially for some sort of nondamage business interruption coverage, FERMA found, but such coverage isn't available.
"At FERMA, we think this problem is best addressed in the form of a public-private partnership that works to make financial coverage more widely available at an affordable rate," the report says.
There is a clear role for the EU to play. "FERMA has long called for clear and integral involvement of the EU in any solution to large risks," the report says. "The evidence from our survey is unequivocal on this point: risk managers believe the EU should plan an increased role in the management of a future pandemic or other large catastrophic risk."
In the report, FERMA suggests that a first step could be the EU coordinating responses across the single market. A second step would be the EU taking a role in supporting a public-private partnership-based financial protection regime that can build resilience to large systemic risks.
The data for the FERMA report is based on an anonymous Web-based survey distributed through FERMA's 22 member associations in September and October. The survey received 314 responses from 21 countries, with responses coming from a broad variety of sectors including manufacturing, utilities/energy, telecommunications, technology, Internet and electronics, transport, and retail.
January 04, 2021