COVID-19 Experience Will Change Risk Profiles Once Pandemic Passes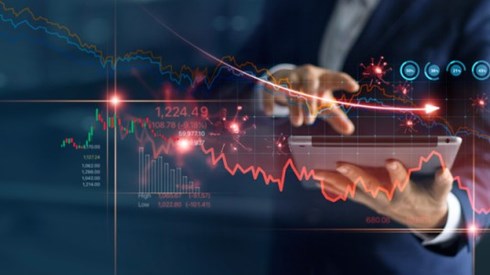 January 25, 2021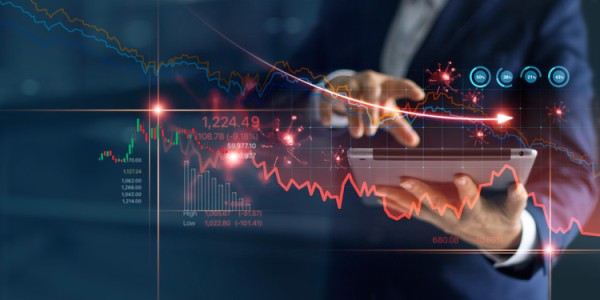 The COVID-19 pandemic has made dramatic changes to the way we live and work, and many of those changes are likely to remain in place once the pandemic has passed. In the face of those changes, robust risk management frameworks will position organizations to take advantage of the changed environment, a new white paper suggests.
The report, Everything You Know Is Wrong: New Risk Management Paradigms in the Post-Pandemic World, from Advisen Ltd. and sponsored by AXA XL, notes that organizations of all types and sizes were forced to modify their operating models to survive the pandemic.
Many of the changes—which are also likely to remain in place going forward—have altered those organizations' risk profiles, prompting a need for new risk management and insurance strategies after the pandemic.
Among the changes the report notes are an increase in remote working, which has increased cyber risks while reducing the frequency of other losses due to fewer employees at the workplace; an increase in online shopping, which has put pressure on brick-and-mortar retailers and reshaped supply chains; and fewer vehicles on the road, which affected auto-related risks.
With those changes, "Pre-pandemic insurance and risk management strategies may not be relevant in the future," the report suggests. "Risk managers and their brokers must understand how risk profiles have changed and ensure that risk management programs keep pace with evolving exposures. They also need to reassess their insurance programs to be certain that coverage aligns with their risk profiles and ensure that coverage gaps are identified and managed."
According to the report, four factors will shape the post-pandemic era.
Lingering concerns about COVID-19 exposure
Preparation for the next pandemic
Long-term changes to the ways people work, shop, dine, and travel
The continuation of successful operating models developed in response to the pandemic
Lingering concerns about COVID-19 exposure will likely be reflected in the persistence of some health and safety measures implemented in response to the pandemic, the report says, as well as the way workplaces and other public spaces are designed and how business is conducted.
The COVID-19 experience has also heightened organizations' recognition of pandemic risk. The result will be that many organizations will take steps to incorporate pandemic risk in their business decisions and risk management strategies, the report says, looking to reduce the business impact of similar public health emergencies in the future.
Regarding changes to the ways we work, shop, dine, and travel, many workers who've been forced by the pandemic to work remotely will likely continue to do so once the health crisis passes, according to the report. Meanwhile, organizations that have found ways to gather over Zoom or other online platforms might decide to reduce their amount of business travel from pre-pandemic levels.
Consumers who've taken to shopping online will likely continue to do so for many purchases, the report says, while telehealth—which saw a dramatic increase in usage as healthcare consumers sought to reduce their potential exposure to the coronavirus—will likely continue to be used more widely than might have been expected before the pandemic.
Many businesses have also found that operational changes made in response to the pandemic have not only allowed them to remain in business but actually increased productivity. That experience will prove beneficial as they look to evolve to address the business environment in the future.
All these changes do come with significant risk management considerations, according to the Advisen AXA XL report.
The rise of remote working and the increase in online commerce have added to the technology or cyber risks organizations face, changes to risk profiles that organizations' risk, technology, and information security professionals will have to address, the report notes.
Remote working alters organizations' risk profiles in other ways as well, according to the report. Workers compensation claims might be complicated by the question of whether an employee working at home sustained an injury in the course of their employment or in a personal capacity. Wage and hour claims might also increase as employers are challenged to deal with employees' intersecting work and personal lives.
As online commerce increases, retailers face an increase in their data security and privacy exposures, the report says. Exposures to data privacy rules like the European Union's General Data Protection Regulation (GDPR) or the California Consumer Privacy Act (CCPA) can result in significant fines and reputational damage for organizations that fail to adequately protect consumer information.
Online retailers also face such cyber-risk exposures as distributed denial of service (DDoS) attacks that can interrupt the ability to do business and damage organizations' reputations.
Changes to consumer habits resulting from the pandemic can also lead to shuttered storefronts or repurposed buildings, the report says. "Unoccupied buildings pose higher property insurance risks due to the increased likelihood of theft, vandalism, and burst pipes," the report says. "In some cases, vacant retail properties are being repurposed, materially changing their risk profiles."
Other industries like hospitality, construction, professional services, and education all have been forced to address their own challenges due to the pandemic, according to the report, and will see changes to their own risk profiles going forward due to the way their activities have been transformed.
The white paper notes that the pandemic has highlighted the interconnectedness between many risks and suggests that going forward risk managers will have to work to understand those risk interrelationships and how one event can affect various aspects of the organization. It also stresses the need for transparency across all business areas to bridge silos and identify potential obstacles to addressing future crises.
In addition, risk managers must understand that the risk landscape remains unsettled, so risk management strategies may need ongoing adjustments, the report says.
"Implementing a robust risk management framework to identify emerging threats and minimize their impact enables organizations to quickly assess new risk landscapes and respond with coordinated, company-wide strategies," the Advisen AXA XL report says.
January 25, 2021