Compromise Urged on RRG Coverage Expansion Legislation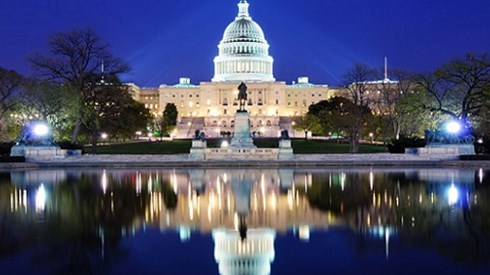 January 31, 2020 |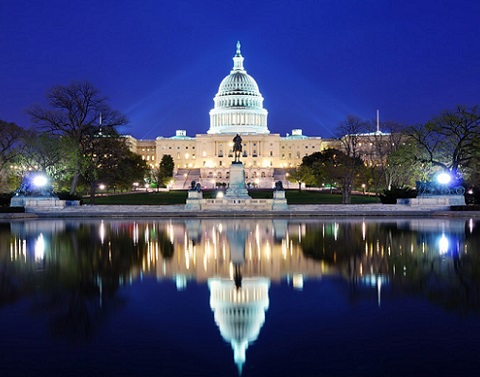 The chairman of a House of Representatives subcommittee is urging opponents and supporters of legislation that would allow certain risk retention groups (RRGs) to expand coverages they can offer to their policyholders to work together to come up with a compromise measure.
"I would love both sides to leave this hearing and come up with a working document," said Rep. William Lacy Clay (D–MO), chairman of the Housing, Community Development, and Insurance subcommittee. Hopefully, lawmakers can find a middle ground, Rep. Clay added.
Rep. Clay's comments came at a January 30, 2020, hearing by his subcommittee on legislation, H.R. 4523, introduced last year by subcommittee member Rep. Alan Green (D–TX) that would allow RRGs to offer property coverages.
Certain conditions, though, would have to be met for property coverage to be offered. For example, an RRG would have to be operating for at least 10 years and maintain capital and surplus of at least $10 million.
In addition, only nonprofit members of the RRG could obtain property coverage. The measure also would bar RRGs from offering property coverage in a state in which regulators made publicly available the names of at least three admitted commercial insurers that offer property coverage to nonprofit organizations.
Other subcommittee members also said they strongly support the bill.
"I think this is a very good piece of legislation," Rep. Green said.
An RRG executive, who also testified at the hearing, said she strongly backs the coverage expansion legislation.
"The bill is critical to assure the availability of property insurance" to tens of thousands of nonprofits, said Pamela Davis, president and CEO of the Vermont-domiciled Alliance of Nonprofits for Insurance, Risk Retention Group.
Other witnesses noted that the legislation assures that only experienced RRGs—those operating for at least 10 years—would qualify for coverage, reducing the likelihood that expanding coverage could lead to RRGs' failure. No RRG at least 10 years old has failed, said Robert Hunter, director of insurance at the Washington-based Consumer Federation of America.
But opponents of the legislation said conditions in the traditional market do not justify an expansion of RRG coverages.
Expansion of coverage would be both "unnecessary and inappropriate," said Jon Bergner, assistant vice president of Public Policy and Federal Affairs for the National Association of Mutual Insurance Companies in Washington, DC.
Unlike in the 1980s when Congress first passed legislation authorizing RRGs and later expanding the coverages RRGs can offer, "A crisis does not exist that would warrant such an expansion," Mr. Bergner said.
"No such crisis exists today in the commercial property insurance market," added Chlora Lindley-Myers, director of the Missouri Department of Commerce and Insurance, who spoke on behalf of the National Association of Insurance Commissioners.
The proposed expansion of RRG coverages, if approved, would be the second since federal lawmakers in 1981 passed the original Risk Retention Act (RRA). Under the 1981 law, RRGs, unlike other types of captives, were authorized and allowed to do business in any state after meeting the licensing requirements of one state. However, RRGs only could write product liability and completed operations coverage for their policyholder-owners.
Then, in 1986, Congress, responding to soaring premiums in the commercial market for many coverages, expanded the RRA to allow RRGs to write all casualty coverages except workers compensation.
Currently, there are 224 licensed RRGs, according to the January issue of the Risk Retention Reporter, a monthly newsletter.
January 31, 2020