Cayman Leads in Offshore M&A Deals, According to Appleby Report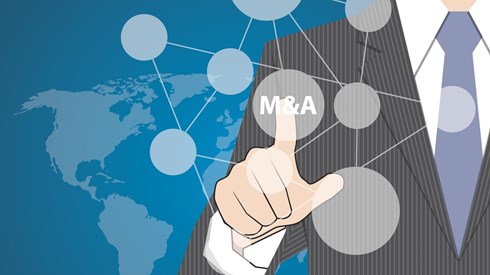 November 07, 2018 |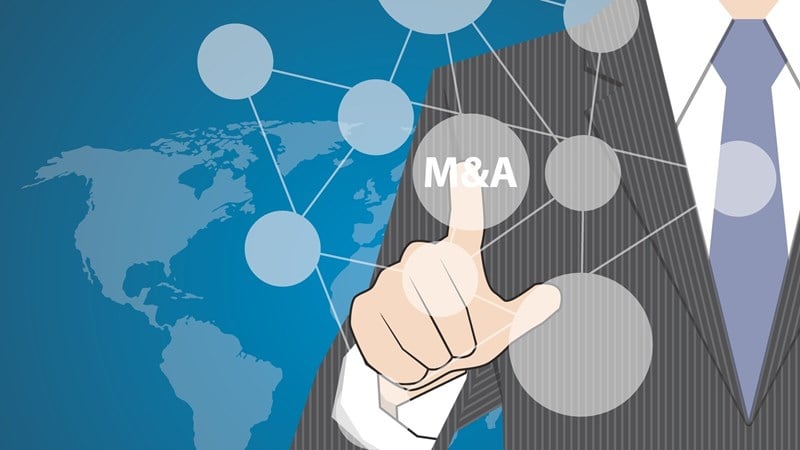 According to the latest "Offshore-i" report from Appleby, titled Offshore M&A Insights and Deal Intelligence, for the first half of 2018 much of the world saw a fallback in the volume of merger and acquisition (M&A) deals from levels seen in the last half of 2017. Yet, according to the law firm, value is up "firmly" and organizations are benefiting from a "resurgent world economy."
The report covers target companies in offshore regions including Bermuda, British Virgin Islands, Cayman Islands, Hong Kong, Guernsey, Jersey, Isle of Man, and Mauritius and Seychelles.
Findings showed $216 billion was spent on offshore targets encompassing 1,344 deals so far this year.
80 countries worldwide have conducted offshore deals
28 deals were worth at least $1 billion with a record 6 worth over $5 billion
The average deal size was $161 million, higher than any other world region
180 IPOs were announced, representing offshore's highest-ever 6-month total
Appleby identified top target sectors by volume and value as follows.
Finance and insurance: 454 deals valued at $52 billion
Manufacturing: 242 deals valued at $82 billion
Information and communication: 126 deals valued at $30 billion
Construction: 128 deals valued at $18 billion
Wholesale and retail trade: 109 deals valued at $5 billion
The report found one-third of offshore M&A came from the finance and insurance sector. According to Appleby, business models in the financial services industry are shifting substantially as a result of changing consumer demands and increased competition and regulation.
Appleby said M&A allows for greater scale needed to support increased compliance and technology costs. Mergers assist companies in spreading their costs over wider platforms, giving them access to emerging innovative technologies and allowing them to modernize operating models, according to Appleby. 
Furthermore, acquisitions of regulatory and compliance support services, as well as FinTech companies, are also attractive, Appleby said.
The Appleby website summarized first-quarter 2018 findings for target countries as follows.
Bermuda
"Bermuda reported a total of 146 in H1 2018, with a combined value of USD33.8bn. The total value of M&A transactions in Bermuda more than doubled in the first half of 2018 when compared to the final 6 months of the previous year, with the jurisdiction home to three of the offshore region's 10 biggest deals."
British Virgin Islands
"BVI had a strong start to 2018, recording 236 deals worth a cumulative USD25.1bn. The BVI has shrugged off the considerable disruption caused by Hurricane Irma, with professional services firms able to continue providing key services to clients throughout, and reported activity levels are on a par with the previous year."
Cayman Islands
"The Cayman Islands recorded more M&A transactions than any other offshore jurisdiction in the first half of 2018, while also seeing the total value of its deals increase by nearly 50 percent over the second half of 2017. Cayman-incorporated companies were the target of 421 transactions worth a combined USD60.9bn in the first half of 2018, representing 31 percent of all offshore deals and 28 percent of total offshore deal value during that time."
UK Crown Dependencies
"In the first 6 months of 2018, Jersey recorded a total of 75 deals, representing USD69.9bn in value, Guernsey recorded a total of 71 deals, representing USD1.6bn in value and the Isle of Man saw a 38 percent increase in the number of M&A deals compared to 2017 with a total of 29 deals valued at USD1.55bn."
Hong Kong
"Hong Kong saw deal numbers nudge up slightly year-on-year, with 334 transactions compared to 329 the year before. Value was USD22.1bn. Hong Kong continues to attract considerable investment from other offshore jurisdictions as well as from China."
Mauritius & Seychelles
"Combined, Mauritius and the Seychelles announced 38 deals during the first 6 months of 2018, totaling an aggregate deal value of USD2.5bn."
Appleby expects a bustling second half of the year but cautions of threats from "rising interest rates, increasing protectionism, a possible trade war, seemingly unsustainable valuations, and a volatile stock market."
November 07, 2018