Captives Serve Owners Well during Pandemic, Future Changes Possible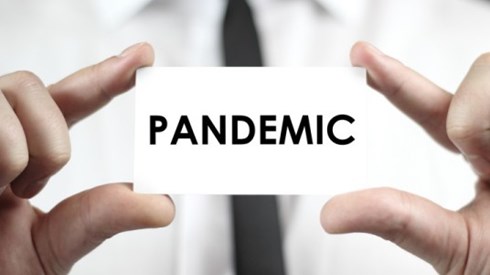 August 31, 2020 |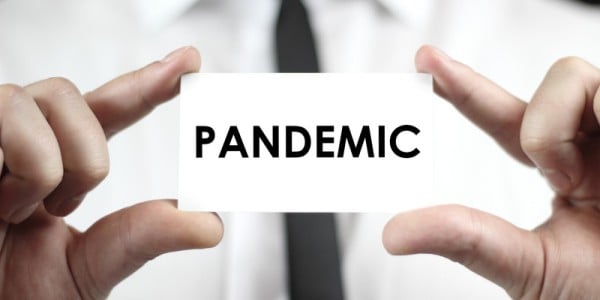 While the COVID-19 pandemic has hit various businesses and industries differently, captive insurance companies have generally performed well, with many having large amounts of surplus able to help their parent companies deal with difficult financial times.
"It really has affected everybody a little differently," said David F. Provost, deputy commissioner of Vermont's Captive Insurance Division. "We had captives that built up a large amount of surplus," Mr. Provost said, adding that it was heartening to see those who had a large amount of surplus be able to use those funds to help their parents or members.
Mr. Provost offered his views on the pandemic's impact on captives and other captive insurance issues as part of a "Hot Topics" session at the Vermont Captive Insurance Association (VCIA) recent 2020 Virtual Conference.
Mr. Provost said that as soon as the pandemic began, Vermont's captive division began seeing numerous captive insurance companies filing business plan changes.
Going forward, many captives will probably review policy language to be certain of coverage and plan for future events, the Vermont regulator said. "Many will probably look to what their colleagues did with their captives for ideas of what they might do," he said.
"Through our solvency monitoring processes, we do expect to see certain results across the board," said another panelist, Sandra A. Bigglestone, director of captive insurance in the Vermont Department of Financial Regulation.
Ms. Bigglestone said the captive division expects the pandemic to be reflected in investment portfolio declines, decreases in premium, and perhaps decreases in captive insurance activity. The division elected to proactively reach out to certain companies based on their 2019 results to ask about their plans under the current economic conditions, Ms. Bigglestone said.
Vermont's captive division could increase monitoring activities for certain companies, Ms. Bigglestone said, depending on the types of industries the captive parents are in. There also will likely be consideration given to individual states' immunity protections in evaluating the impact of potential litigation and claims on captives. "Primarily, we're monitoring cash flow and liquidity closely," she said.
The pandemic's potential long-term impacts on captives remain unknown for now, Ms. Bigglestone said.
The captive division has created an internal COVID-19 task force, she said, to research the pandemic's potential impact on Vermont captives and their owners.
"This will be an ongoing discussion," Ms. Bigglestone said. But so far, "captives have proven to be a great financial tool for their owners."
"In the long run, I think this might be one more thing that makes a captive look like a good idea to a lot of companies," Mr. Provost said.
Discussing the issue of business interruption coverage and the pandemic, Dave Tatlock, director at Strategic Risk Solutions, said, "Developing policy language is something that requires a certain amount of looking into the future, and this is the type of event that may not have been foreseen."
More than half of property policies in force currently specifically exclude viruses, Mr. Tatlock said.
"Where there is coverage, where there is no exclusion, insurers have largely refused to pay business interruption losses, citing a need for physical damage to the property," Mr. Tatlock said. Numerous policyholder suits have been filed to litigate that issue, he noted.
"Hundreds of lawsuits have been filed to this point," Mr. Tatlock said. "Some experts have said this can rival the asbestos litigation from 30 years ago."
Whether the pandemic business interruption exposure could be covered in captives, Mr. Tatlock said, "This kind of coverage still creates an actuarial challenge." Captive insurance companies that try to cover the exposure but don't build in the right premiums for the risk could face future solvency issues.
Mr. Provost said he expects the federal government to take some sort of action to create a federal pandemic insurance backstop. "I think we're likely to see something happen about this soon," he said.
"The reason that insurance companies don't want to cover pandemics is it doesn't make sense for them actuarially to do so," he said. "In the case of a pandemic, you have a lot of people hit at the same time around the world at the same time you likely have investments taking a dive.
"What we really need is something along the line of the National Flood Insurance Program or TRIA," Mr. Provost said.
He noted that there are several measures before the US House of Representatives, including a Pandemic Risk Insurance Act bill that would create a Pandemic Risk Reinsurance Program, a system of shared public and private compensation for business interruption losses resulting from future pandemics or public health emergencies.
That measure leaves the door open for participation by captive insurance companies or other self-insurance arrangements, much like the Terrorism Risk Insurance Act (TRIA). The Risk and Insurance Management Society is among the groups supporting that measure.
The insurance industry has offered its own Business Continuity Protection Program that would be more like the National Flood Insurance Program, Mr. Provost noted. That measure would include insurance industry participation in an administrative role, but it doesn't provide for private insurance coverage.
Some sort of federal pandemic backstop is "definitely in consideration, and we'll see if Washington can cooperate and get something done," Mr. Provost said.
August 31, 2020