As Business Losses Mount, Pandemic Backstop Discussions Grow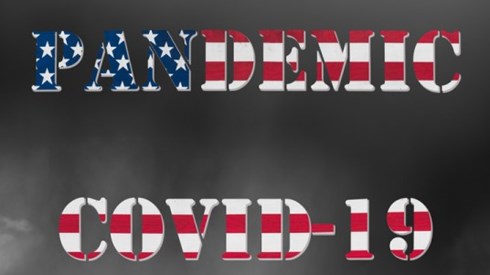 March 30, 2020 |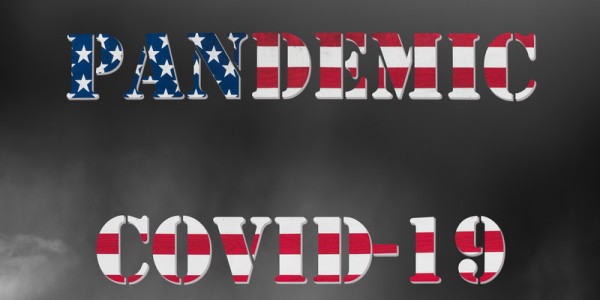 The human impact of the COVID-19 pandemic is obvious, undeniable, and often tragic, but there's also a significant toll on business. Many businesses have been ordered shut to try to contain the outbreak, while shelter-in-place orders and social distancing are dramatically reducing business for those that are open.
For many businesses, that means a significant loss of revenue. But, as they try to determine how they'll cope with that impact, a growing number of those same businesses are discovering that their business interruption (BI) coverage won't cover their COVID-19 losses.
One possible response going forward might involve thinking about pandemics the same way we think about covering terrorism risk—with a federal backstop capping insurance industry losses from the exposure. And such an approach might have a place for captive insurance companies.
Standard business interruption coverage requires physical loss to property to trigger a claim. Further, after the severe acute respiratory syndrome (SARS) outbreak of 2003, many insurers moved to add exclusions for bacterial or viral infections to their policies.
While legislation in some states aims to force insurers to cover COVID-19-related business interruption losses, insurers are insisting that existing BI policies were never intended to cover such a loss.
A statement from David A. Sampson, president and CEO of the American Property Casualty Insurance Association (APCIA), acknowledged that "American businesses are facing unprecedented disruption."
Mr. Sampson also noted that "Many commercial insurance policies, including those that include business interruption coverage, do not include coverage for communicable diseases or viruses such as COVID-19. There are some who are calling for actions that would retroactively rewrite existing insurance policies to add new risks to the promises that were made to insurance customers."
Taking such steps to force insurers to cover losses not covered under existing policies could threaten the stability of the insurance sector, Mr. Sampson said. "Any action to fundamentally alter business interruption provisions specifically, or property insurance generally, to retroactively mandate insurance coverage for viruses by voiding those exclusions, would immediately subject insurers to claim payment liability that threatens solvency and the ability to make good on the actual promises made in existing insurance policies," he said.
The recently enacted $2.2 trillion federal coronavirus relief package includes emergency loan provisions that might help some of the businesses affected by the pandemic, but it might not cover all who need help and might not be enough for some. That's leaving policymakers, insurance industry participants, and others looking for answers as to how to cover business interruption losses from future pandemics.
One idea that's gaining traction: a federal pandemic insurance backstop, similar to the Terrorism Risk Insurance Act (TRIA).
Recently, as part of a memorandum outlining potential consumer relief and economic measures to help rebuild the economy after COVID-19, Rep. Maxine Waters (D-CA), chair of the US House Financial Services Committee, called for enacting a Pandemic Risk Insurance Act (PRIA). Her memo indicated the suggestion came from the National Retail Federation.
PRIA would function much like TRIA, capping insurers' total exposure to pandemic losses in the same way TRIA caps their exposure to terrorism losses. In the same way TRIA—and mechanisms like Pool Re in the United Kingdom—gave insurers greater confidence in writing terrorism insurance, PRIA could make them more comfortable providing pandemic coverage.
Zachary S. Finn, clinical professor and director of the Davey Risk Management and Insurance Program in the Lacy School of Business at Butler University, is among those supporting the idea of a federal pandemic backstop.
Mr. Finn warned that a wave of uninsured business interruption losses from the current pandemic could further destabilize the economy. He recommended that Congress immediately create a PRIA or amend TRIA to include pandemics and associated perils.
"A pandemic is like terrorism in that the severity is too high and the probability too incalculable to be (re)insured," Mr. Finn wrote. "It is clear that an orderly backstop is required."
And, in an interview with AMBestTV, Mr. Finn said retroactively liberalizing TRIA to cover pandemic risk could potentially provide coverage for COVID-19 losses.
A federal pandemic backstop has another ally—if perhaps an unlikely one—in the R Street Institute think tank. While admitting that it typically opposes government insurance programs, R Street said that it thinks the idea of a federal pandemic backstop has merit.
Crafting an appropriate program would require nuance, however, rather than simply replicating TRIA with the substitution of the word "pandemic," R Street argues, and would best be limited to business interruption coverage.
With a federal backstop in place, there could be a role for US-domiciled captive insurance companies. Again, looking to TRIA as an example, many captive owners have chosen to place terrorism coverage in their captive insurer, gaining access to the federal backstop.
If a PRIA is crafted favorably to allow captive insurance participation, the result could be a similar one. Or simply giving reinsurers greater comfort with the exposure could provide an avenue to writing pandemic exposures in captives.
"If it can be quantified and it can be priced, I don't know why one, it couldn't be written in the captive, and two, you shouldn't be able to attract some reinsurers to support it," said Brady Young, president and CEO of Strategic Risk Solutions.
"Pandemic is one of those things, like terrorism, where the size of the loss is so big that having a federal backstop or pool could make sense," Mr. Young said. "Maybe that would be a way to entice insurers and reinsurers to write it."
March 30, 2020