Captive Growth Continues as Captives Outperform Commercial Market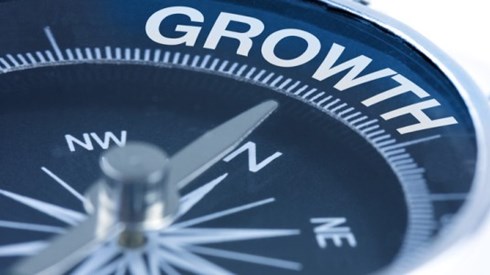 August 07, 2023 |
Captive insurance companies rated by A.M. Best posted strong results for 2022, once again outperforming commercial insurers, as captive use continues to grow and broaden in response to the hard market, panelists on an A.M. Best briefing said Friday.
"Our overall rated captive insurance composite reflected another strong year in 2022, outperforming the commercial casualty composite again," Dan Teclaw, director of analytics at A.M. Best, said during the online briefing, titled "Captives: Insurance Review and Current Conditions."
"2022 benefited significantly from strong performance in the single-parent captive cohort," Mr. Teclaw said. "This cohort delivered a combined ratio of 62 (percent)," 8 points better than Best-rated single-parent captives' 5-year average of 70 percent, he said, and considerably better than the commercial casualty insurance market's 5-year average combined ratio of 98 percent.
Single-parent captives increased premiums about 60 percent in 2022 as captive owners adjusted rates for existing coverages in addition to broadening exposures within their captives, Mr. Teclaw said.
Risk retention groups (RRGs) saw growth in 2022 as well, Mr. Teclaw said. "RRGs continued to grow and increase premium through rate increases that are commensurate with what they see in the hard market for the lines of business," he said.
RRG premium increased about 7 percent in 2022, Mr. Teclaw said, though underwriting results were relatively weak leading to a combined ratio of 98 percent. Still, as a group, RRGs delivered a small operating profit last year, he said.
Mr. Teclaw noted that some of the lines of coverage in RRGs are subject to various amounts of social inflation.
Captive surplus has grown by about $4 billion or 17 percent since 2018, Mr. Teclaw said. Combined with stockholder dividends of about $5.3 billion, captives have saved their enterprises $9.4 billion over the past 5 years in money that could have gone to the traditional insurance market, he said.
"As the market remains hard, we're still seeing formations," Mr. Teclaw said. "Different domiciles are encouraging or supporting captives in different ways from short setups through conditional certificates of authority to permitting certain lines of coverage like Side A D&O or to forming cells for tailored coverages on platforms for small and medium enterprises, and these can either be as incorporated or unincorporated cells or series, frankly, or to segregate results or accounts."
The top 10 to 11 domiciles haven't changed over the past few years, Mr. Teclaw said, with only a small amount of movement in the rankings.
The current state of the commercial insurance market continues to force organizations of all sorts to turn to captive insurance for coverage solutions. Speaking of what she sees with small nonprofit organizations, panelist Pamela Davis, president and CEO of Nonprofits Insurance Alliance, said, "Many smaller nonprofits feel like the rug has been pulled out from under them over the past few years."
Insurers have changed terms and increased deductibles and premiums, and many simply aren't offering the coverages that nonprofits need, Ms. Davis said.
"The whole nonprofit sector has really been impacted by this crisis over the past 3 or 4 years," Ms. Davis said. A few sectors have been hit particularly hard, however, including anything associated with child care, animal rescues, advocacy organizations, and any type of organization that might require coverage for acts of sexual abuse. Of the latter group, Ms. Davis said she thinks commercial insurers aren't distinguishing between the widely publicized incidents at some very large institutions and the actual experience of most small community-based organizations.
"We're seeing some of this even with some of the larger nonprofits," said Gary Osborne, vice president at Risk Partners, Inc. Many of those organizations are carving out some exposures or creating stand-alone coverages in their captives, he said. "One of our biggest complaints with the market is the broad-brush approach," he said.
Mr. Osborne said that in his work with medium-sized businesses in the current market, much of the focus is on commercial property and commercial auto. "That's probably 70 to 80 percent of what we're seeing," he said. "And the rest is warranty and medical stop loss."
On putting property risks in captives, Mr. Osborne said, "Property, because it's short tail, normally doesn't work for a captive." But, he said, the lack of commercial market capacity is prompting many companies to decide to take that risk.
Mr. Osborne noted several issues organizations are facing around collateral as they seek alternatives in the current hard market, particularly as retentions grow or more risks are placed in captives. He said he's seen some large transportation companies form their own risk retention group to avoid the collateral requirements that would come with needing fronting insurance. "That can free up a tremendous amount of collateral that's gone to fronting companies," Mr. Osborne said.
Some companies that were interested in forming a captive have decided against taking the step because the collateral they were going to have to post was going to affect what they could do with their business, Mr. Osborne said. All those collateral issues have led some in the market to try to develop collateral alternatives, he said.
Regarding the reinsurance market and captives, Ms. Davis said she's grateful for her organization's long relationship with its reinsurers.
"I am very, very grateful for our long stable record," she said. "In this insurance market, track record, underwriting discipline, and a good reinsurance broker in our case have really made a difference.
"But we've also been respectful of those reinsurance relationships," Ms. Davis said. "That long track record has helped us, but we've also had to modify some things to make sure we have that capacity on the reinsurance side that we need."
Mr. Osborne said that single-parent captives are often seeing reinsurers reduce limits, so more players are now required to fill out large reinsurance towers. That takes more time, often with increased costs because of the larger number of reinsurers on the program.
Looking ahead, Mr. Teclaw said he expects 2023 to be another strong year for captive insurance.
"I think we should expect captives will both broaden and grow," he said, both by adding lines of business and by adding members to groups and cells to platforms. "We also see that many regulators are supportive of captive activity," Mr. Teclaw said.
"The vehicles are very clearly good risk management outlets for alternatives for their owners," Mr. Teclaw said.
August 07, 2023