Benefits Captives' Value Grows with Rising Medical Costs and COVID-19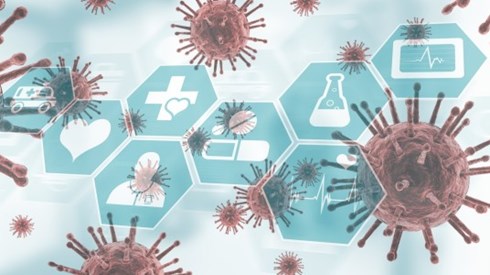 November 09, 2020 |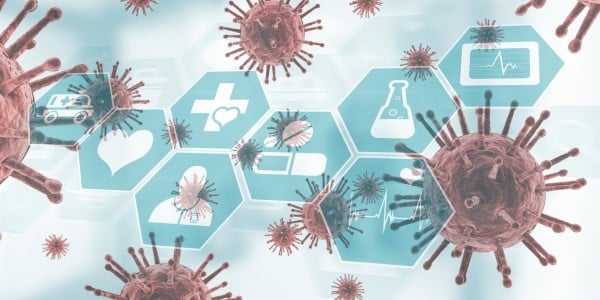 Continued increases in medical costs coupled with the ongoing impacts of the COVID-19 pandemic create significant stressors for employers providing healthcare benefits. Increasingly, including a captive insurance company in some employee benefits offerings can be a sound strategy for many of those employers.
"The magnitude and timing of the impact on employer health plans will vary by region, industry, and demographics; but rising costs and increased prevalence of chronic medical conditions will continue to be a global issue," Aon says in a new report, Employee Benefits & Captives—A 2020 Perspective.
"Prudent employers should be examining strategies to better manage their total cost of risk, both from a risk benefits perspective including, among others, life and disability and from a healthcare cost perspective and reduced employee productivity perspective," Aon said in the report.
"Understanding and focusing on health care strategies is imperative in ensuring employers are able to receive necessary data to implement appropriate wellness strategies for their specific employee populations," the report says. "Employers that have this relevant data may benefit from the strategy of a captive insurance company to finance employee benefit programs."
Aon's report notes that captive insurance companies can be used to cover a variety of risks and can serve as a tool to help manage insurance costs and to pay for the captive parent's retained losses.
Citing data from its 2019 Global Risk Management Survey, Aon points to the growth in employee benefits risks placed in captives around the world, particularly in the health/medical area.
Of organizations surveyed, 15 percent currently use their captive in employee benefits programs excluding health/medical, the report says, with 16 percent expecting to do so within 3 years. While 13 percent of respondents indicated using a captive for employee benefits including health/medical currently, 24 percent expect to do so within 3 years. And 12 percent use a captive in providing life insurance benefits, the report said, the figure holding steady when looking out 3 years.
"To date, organizations utilizing a captive to finance employee benefits can generally be categorized as having an advanced approach to both risk finance and levels of risk maturity," the Aon report said. "The growth curve of the utilization of a captive to finance employee benefits suggests that this approach will become more widespread in the short term."
How a captive insurance company is used in an employee benefits program depends on a variety of factors, according to the Aon report. Among them are employer and captive risk appetite and tolerance, the number of plan participants, local regulatory requirements and commercial market conditions, and pricing, capacity, and coverage plans.
The report suggests that a successful employee benefits policy within a captive generally will be one with a minimum of 5,000 employees globally and at least $3 million to $5 million in employee benefits premium spending.
The Aon report identifies a number of potential benefits of using a captive insurance company in an employee benefits program, including the following, as stated in the report.
Reduced healthcare plan costs overall and better governance of risk management
Less reliance on the commercial insurance markets for coverage
More control over and flexibility of benefit plan design
Opportunities for the captive to add revenue streams and profit
Possibility of creating third-party risk that might assist in acceleration of cash flow and overall tax planning in the United States
Use of the captive as a centralized data portal for enhanced medical and disability claims reporting, providing better "line of sight" and greater control over claims and governance of benefits overall
Many multinational employers looking to place benefits in their captive focus first on non-US benefits, according to the Aon report, because of the ease of doing so as opposed to taking the step in the United States.
While many US-based employee benefits can be included in a captive, benefits that fall under the federal Employee Retirement Income Security Act (ERISA) of 1974, such as health and medical benefits, can be more challenging as such programs require approval from the US Department of Labor (DOL). Those challenges have limited the number of employers that have placed ERISA benefits in captive insurance companies.
The Aon report notes that the current Department of Labor requirements for employers applying to include ERISA benefits in a captive insurance company include the following.
A complete and accurate assessment of both the tax and non-tax benefits the applicant expects to achieve from the captive program structure
A structure that will primarily benefit employees
Certification from an independent fiduciary that the proposed structure will primarily benefit plan participants, create real and substantial additional benefits for those participants that aren't offset by reductions in other benefits or salaries, and be in compliance with ERISA and applicable law
An A-rated fronting insurer to reinsure risks to the captive
Filing of an annual report with the DOL that becomes part of the public record
Many employers that self-insure employee health plans have found medical stop-loss (MSL) coverage a relatively easy and useful benefit coverage to place in a captive insurance company. The Aon report notes that such stop-loss programs limit the severity of losses by providing a layer of coverage above the employer group's self-funded health insurance that protects against catastrophic, specific, or aggregated losses. Coverage generally includes medical benefits and prescription drug costs, Aon said.
"For many employers, it is a worthwhile exercise to determine if a portion or all of the MSL coverage being purchased could be covered in a captive insurance company," the report said.
An MSL program requires no advance DOL approval and involves limited financial exposure, the report said.
Voluntary employee benefits also tend not to be subject to ERISA and so are more easily included in a captive, according to the Aon report. Examples of such coverages include critical illness, hospital indemnity, legal expenses, forms of warranty, auto or home insurance, and pet insurance. Premiums for those voluntary benefits are typically funded by the employee, the Aon report said.
The report is available for free download from the Captive & Insurance Management Insights section of Aon's website.
November 09, 2020