As COVID-19 Changes Health Care, Employers Look to Captive Insurance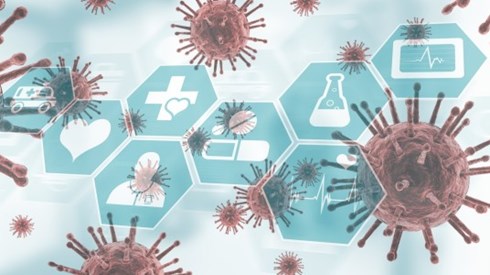 April 12, 2021 |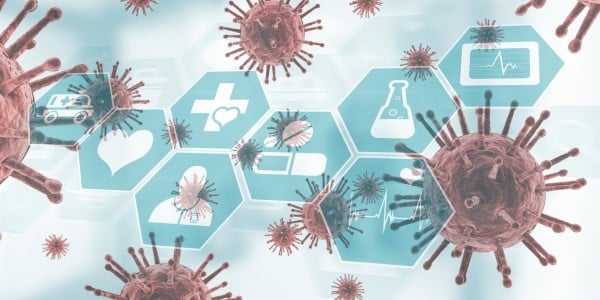 The COVID-19 pandemic has changed health care in many ways, with those changes increasing employers' consideration of captive insurance stop-loss arrangements.
Rising healthcare costs had employers moving to place stop-loss coverage in captives even before the pandemic, said Karin Landry, managing partner at Spring Consulting Group LLC. Now, with changes in healthcare delivery driven by the pandemic and shifting employee demographics, that trend is increasing.
"Probably more than any other line of coverage in the last several years, we've seen clients asking about ways to mitigate their financial burden with regards to health care, and captives can certainly play a good role with regards to mitigating costs," Ms. Landry said.
She offered her thoughts as part of a Captive Insurance Companies Association (CICA) 2021 Digital Education Series webinar titled "Taking Your Medical Stop-Loss to the Next Level."
Ms. Landry noted that employer medical plans pay 140 percent to 220 percent or more of what Medicare pays for healthcare services, even up to 500 percent for certain services. "So that continues to drive the healthcare cost that we see in the marketplace today," she said.
In addition, "employees have had to bear some of the rising cost of health care," Ms. Landry said. "Employees have seen an 80 percent increase in their cost share, employers 60 percent. Meanwhile, economic growth has only increased 23 percent over the same 10-year period."
COVID-19 had a significant impact on healthcare coverage, Ms. Landry said. "What it really did was reorganize the healthcare system in some fundamental ways," she said.
Among the changes, while pre-COVID there were long wait times for many healthcare services, now it's increasingly possible to get same-day access, particularly through telehealth or other alternative sites.
Home is becoming the default location for many healthcare services, Ms. Landry said. "Everything that was in-patient is moved a little bit to out-patient," she said. And there's been a wholesale shift from in-person care preferred by baby boomers to more convenient care delivery models preferred by millennials.
"And the compensation has changed all because of COVID really accelerating the process to value-based payment models," Ms. Landry said.
What's more, "behavioral health issues have become a major factor in the healthcare marketplace," Ms. Landry said. "Many employers have said that their behavioral health issues have increased substantially, double or triple what they were pre-COVID. And, as many of us know, behavioral health issues really drive other healthcare factors, increasing those healthcare costs.
"Certainly, COVID had a significant impact on healthcare coverage," Ms. Landry said. "So many of our clients began looking at trying to change their direction and the status quo.
"Stop loss in a captive is one of the ways to do it," she said.
Because medical stop loss isn't considered first-dollar health insurance, it generally doesn't require the US Department of Labor approval that might be required with certain other employee benefits financing arrangements.
By funding stop loss in a captive, an employer gains access to lower-cost excess coverage or reinsurance that they might not otherwise be eligible for, according to Ms. Landry.
Ms. Landry described how using captive insurance as a vehicle for financing medical stop-loss coverage can produce savings for an employer.
"If someone's moving from a fully insured plan to a self-insured plan, they're going to save a little bit of money as a result of that movement," she said. The associated costs will be broken into three buckets: administration, claims, and stop loss.
"The stop loss can be further reduced by moving to a captive structure," Ms. Landry said. Using a captive insurance approach saves premium tax, takes out some risk margin, eliminates insurer profits, and can even help the organization reduce claims and administrative costs, she said.
"Typically, we see stop loss in a captive saving anywhere from 10 to 30 percent, depending on some of the other features that people add to their captive program," Ms. Landry said.
An employer can either underwrite stop loss directly through a captive or through a fronting insurer, Ms. Landry said, and it can cede premiums either to a cell or to a single-parent captive.
While some companies might stop there, others go beyond the captive funding mechanism to add other features.
"We've seen companies add things like medical management, direct primary care, some telehealth services, and some other aspects to their captive program to really mitigate those losses, to reduce those losses by adding some of that care management coverage," Ms. Landry said. "Carving out drugs is something we've seen many captives do to minimize their pharmacy spend.
"There are numerous strategies in addition to those point solutions," she said. Healthcare payment strategies like reference-based pricing, which specifies the maximum amount the employer will pay for various services as a percentage of what Medicare pays, can reduce claims costs. Data analytics, disease regression strategies that target certain conditions, or carving out drug programs to stand-alone pharmacy providers are other methods that can reduce healthcare costs, Ms. Landry said.
Another panelist, Randall Martin, chief operating officer of South Carolina-domiciled sponsored captive Energy Insurance Services (EIS), discussed the stop-loss program his captive created with Spring Consulting to help its energy industry members control costs in retiree healthcare plans.
"I say now is the time to disrupt the disruption," Mr. Martin said. "This program has been disrupting the disruption of medical care costs and pharmaceutical costs for the last 25 years and continues to do so."
Energy Insurance Services has a dedicated protected cell that writes reimbursement policies for retiree medical plans. The benefits cover both pre-age 65 and post-age 65 medical and prescription plans.
The policies are called "noncancellable accident and health policies" and are treated as life insurance for tax purposes and work like long-term stop loss, Mr. Martin said. The policies reimburse individual members' voluntary employee beneficiary associations for a portion of incurred retiree medical claims.
"This cornerstone cell that we have here is one of the remarkable things that's happened in our organization," Mr. Martin said.
As healthcare costs have grown, the EIS program has allowed participants to move more slowly toward taking any steps to reduce retiree health benefits, Ms. Landry said.
"The program has produced excellent results, saving substantial dollars for all of the covered utilities purchasing the long-term stop loss," Ms. Landry said. "This is stop loss that covers years of exposure ... versus an annually renewable stop loss."
April 12, 2021