Medical Stop Loss Captives Continue To Offer Benefits through Pandemic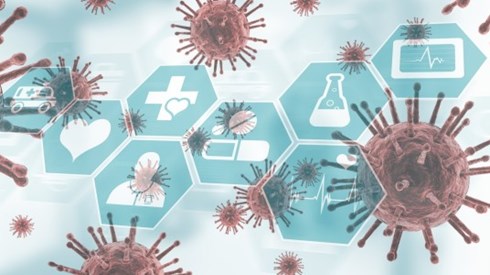 September 09, 2020 |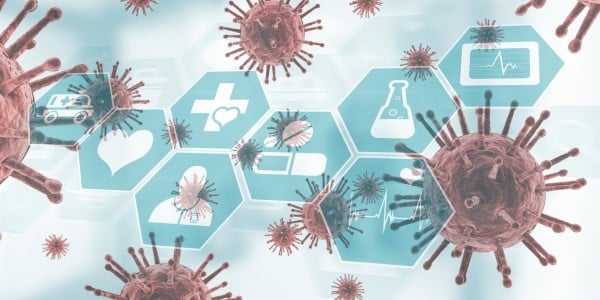 The use of captive insurance companies for medical stop loss coverage has increased dramatically in recent years and likely will continue to do so, even as the ultimate impact of the COVID-19 pandemic remains uncertain.
Speaking as part of a Strategic Risk Solutions (SRS) webinar titled "Medical Stop Loss Captives during COVID-19," Wendy Dine, associate director with SRS Advisors, said, "There's been exponential growth ... from 2012." In recent years, that growth in medical stop loss captives has been fairly consistent, Ms. Dine said.
Small and midsize employers have benefited from using group medical stop loss captives in their employee medical benefit programs, Ms. Dine said, and single-parent captives have been increasingly involved with stop loss coverage as well. "Over 50 of our single-parent clients are writing some layer of medical stop loss risk with many considering it for their 1/1 renewal as well," she said.
Employers can use a stop loss captive to cover a buffer layer of medical risk between their retention and a higher excess reinsurance layer, Ms. Dine said. "They can procure excess at an optional price point," she said. A feasibility study will determine the appropriate size of the stop loss layer in the captive, she said.
"And it allows them to access reinsurance for both specific and aggregate protections," Ms. Dine said. "So, the captive likely isn't taking an unlimited risk in its layer, the reinsurer is likely providing some cap on that."
Discussing medical stop loss group captives, Scott Byrne, vice president, captive business development, at Berkley Accident & Health, LLC, said that essentially the structure divides the risk into three layers: a first layer retained by the employer, a middle layer of risk shared with other employers, and the largest risks transferred to a medical stop loss insurer.
"The idea here is to retain the risk that is least severe and most frequent and therefore makes it most predictable," Mr. Byrne said. On the other side of the spectrum, the least-frequent catastrophic risks are ultimately transferred to a medical stop loss insurer.
The shared layer is the captive layer. "It is somewhat severe, there are certainly at least a handful of larger dollar claims in that area, and the frequency is somewhat middle-of-the-road," Mr. Byrne said. However, placing stop loss risk in the group captive takes risk that would be too unpredictable for a single employer and makes it somewhat more manageable for a group.
As with other types of captives, one of the benefits of a group stop loss captive is that it helps focus member employers' risk management efforts. "The reason that employers tend to benefit from participating in a group captive is really the level of engagement from a risk management perspective that those employers tend to take," Mr. Byrne said.
One impact of COVID-19 on stop loss captives was a downward trend in claims as elective procedures were limited or covered employees and their families avoided them during the pandemic's early stages, or some individuals avoided diagnostic procedures or treatments to avoid exposure to the virus.
While claims activity was fairly consistent month-to-month in 2019, this year it began to drop in April, dropped dramatically in May, then began to rebound in June, Ms. Dine said. Ultimately, there likely will be a significant uptick in claims activity when individuals return for those procedures or treatments, panelists said.
"What we are potentially concerned about are deferred diagnostics and treatments," Ms. Dine said. There's a concern that what might have been small medical issues might become bigger claims down the road, she said.
"We have seen a drop in utilization," said Bill Spring, vice president—benefits group captives, at Alternative Risk Underwriters.
"We do expect there to be a bottleneck of claims and activity that will go back into the market at some point when folks are ready or are just required to have one of those elective procedures," Mr. Byrne said. "When that happens, nobody knows for sure." One of the benefits of funding the risk through a group captive arrangement, however, is that when that claims spike occurs, the impact will be spread out among the group of employers in the group stop loss captive.
Another issue that employers need to be aware of is making sure plan changes they're making in response to the COVID-19 pandemic are reflected in their policy language.
"Sometimes, putting stop loss in the captive, people can get complacent with it. It's running well, there's nothing to change," said Ms. Dine. "But COVID-19 definitely comes with administrative considerations, just like that of the traditional self-insured plans and the stop loss relationship."
Employers might have adopted coverage changes like allowing telemedicine, COVID-19 testing, and early prescription refills, but the plan document doesn't acknowledge those coverages. "Those changes need to be documented, and they need to be documented throughout," Ms. Dine said.
In some cases, employers might have changed requirements for coverage eligibility, such as allowing furloughed employees to remain on the benefit plan. Plan documents need to address such changes, Ms. Dine said.
"There's potentially a reinsurer providing excess above the captive, and that reinsurer has to at least be notified of what kind of plan changes you're making," she said. "It's definitely something to consider so that there're no gaps in coverage."
The speakers said they expect the use of stop loss captives to grow, despite—and maybe in part, because of—the pandemic.
"We think there's going to be a flight to quality," said Mr. Spring. As midmarket employers look at group stop loss captives, "they're going to really start to evaluate the structure of captives," he said.
The COVID-19 pandemic will probably produce better-educated "consumers" as employers look for the captive that best fits their needs, he said. "We also think we're going to see more groups leave the traditional stop loss market for captives," said Mr. Spring.
September 09, 2020