Alternative Risk and the Small-to-Midsize Business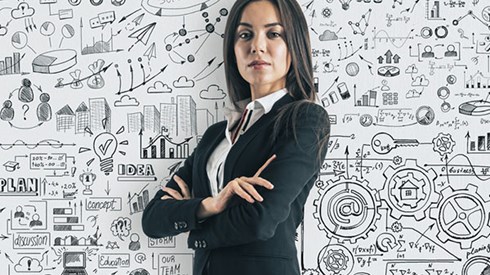 Jeremy Colombik , Adam Perea | May 03, 2023 |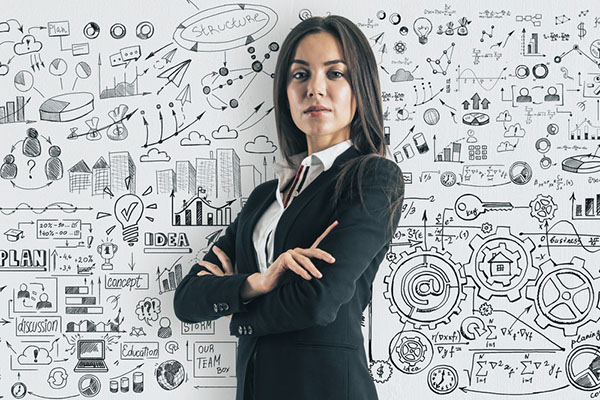 Editor's Note: In this Thought Leadership article, Jeremy Colombik, managing partner at Management Services International, and Adam Perea, executive vice president of captive programs and services at Elite Risk, explore how small-to-midsize businesses can benefit from alternative risk financing.
In the business world, a "black swan" event is a rare adverse event, beyond the realm of normal expectations, which can negatively impact a business.
For example, the worldwide COVID-19 pandemic, which has ravaged business on a large scale, changed the way the world conducts business in a lot of ways and has led to more changes than anyone could have foreseen.
And while the pandemic can send insurance premiums through the roof, there is an alternative, particularly for companies and individuals who have capital on hand and even more to lose.
A captive insurance policy constitutes a risk for those taking it on. Using one's own funds to ostensibly create an insurance company certainly carries risk with it. But in an age when risk can mean a lot of things, insurance companies, fearful of unnecessary and potentially high-stakes claims, often either won't cover businesses and individuals or will require prohibitively expensive premiums that leave their customers in a no-win scenario. Reinsurance treaty renewals and catastrophic losses due to named storms are making coverage harder to come by and more expensive as the hardening insurance market shows little in the way of softening up and returning to pre-pandemic levels.
Captive Insurance
A captive can help an individual or company mitigate these alternative risks with a smaller financial risk but with benefits and savings potential that can also constitute a lower total cost of risk. Think of it as a "rainy day fund," which, barring a claim, leads to an increased surplus for your insurance company.
Here's how it works: The business uses its own capital to form its own insurance company, from which they then purchase a policy. The business goes through an annual underwriting process selecting the risks they wish to insure and then having an actuary provide appropriate pricing for their business limits of insurance and the type of policy selected. A captive management company is engaged to assist in the management of the captive, making sure that it is staying in compliance and the administrative functions are being completed. If there is a qualifying event, black swan or otherwise, that requires a payout, the policy is paid from the captive as it would normally be paid from a traditional insurer.
If the policy doesn't have any claims at the end of the policy's term, you as the captive owner now get to participate in the underwriting profits rather than the big insurance companies profiting off your increased risk management.
Why form a captive when you can just self-insure and use your balance sheet? There are many advantages to using a captive in insuring those risks unavailable in the commercial market or with coverage exclusions for the risks that you are looking to insure against. When using a captive insurance company, you have access to the reinsurance market and can participate in a shared pooling facility where you can lay off a portion of your risk, and there are financial benefits that allow you to deduct premiums and reserves, not just holding post-tax dollars for the risks your business faces.
Blended Solutions
A blended solution uses a captive, but the insured doesn't take all of the risk and consequently doesn't get all the reward. In this case, an insurance company writes the policy, taking in the premiums and assuming a portion of the total risk. The captive assumes a portion of the risk, and the insurance company cedes a portion of the premiums to the captive for that risk.
It's about taking control of the business's risk management program while lowering the total cost of risk and participating in the underwriting profit.
A blended solution can take on many forms and allow for a lot of flexibility in an insured's risk management program. Insureds that have a history of good, clean loss runs and continue to see their premiums rise due to their industry or class code can start to participate in their insurance program and have some skin in the game, demonstrating that they are comfortable with their risk management protocols. There are different approaches to taking a layer of risk into a captive. A couple of common options are to reinsure a specific layer or to quota share a portion of the policy.
Reinsurance can allow you to pinpoint a specific tranche of risk that you are willing to insure, whereas a quota share allows you to take a portion of the risk and share that with an insurer. Quota share percentages can vary and are negotiated directly with the insurer.
In most cases, a captive will at a minimum have a premium holdback to secure the credit risk of the insurer and more commonly be asked to post collateral for the portion of risk the captive will be taking on. There are programs out there for the small-to-midsize business that allow you to reinsure or quota share a portion of your risk without posting collateral and just require a premium holdback. Posting collateral can be the roadblock that makes a good deal less appealing to the insured. Insurers can shy away from insureds whose total premium spend is less than $2 million or require rolling/stacking collateral for 3 years or more that can add an expense load to a program that increases your total cost of risk even in years where losses are favorable to the insured.
So that's it. Alternative risk financing certainly isn't for everyone, and should be obtained with caution, but for those for whom it does make sense, it's a mechanism that provides an alternative to going to a traditional broker and insurer and saying, "Here's my money, please give me my coverage." If you have special circumstances for certain types of policies and want to have more control over your policy and the money you're using to pay for it, it can be a sound investment, not only from a liability standpoint but from a strictly financial one too.
Jeremy Colombik , Adam Perea | May 03, 2023