Strategy and Risk: 5 Key Questions for Captive Insurers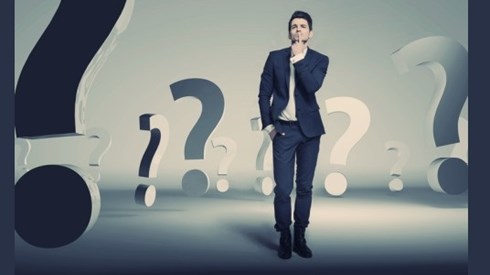 April 18, 2018 |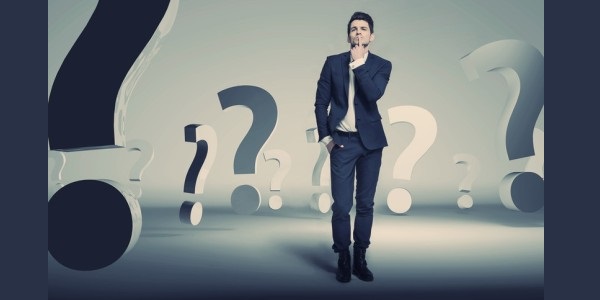 This article will discuss 5 key questions for captive insurers from a report by PwC titled Governing for the long-term: Strategy & Risk. It also includes 5 tips from a National Association of Corporate Directors (NACD) report, CEO Succession Planning, which was referenced in the PwC report. Not all captives have CEOs; however, all captives should practice long-term corporate governance focused on strategy and risk.
5 Key Questions about Strategy and Risk
The PwC report, while it was published in 2016, is relevant today. Corporate governance is a major component of any captive insurer and plays a leading role in the success of the captive. Captive.com is a strong proponent of good corporate governance and has a fairly large library on this subject matter. The PwC paper, drawn from a survey of corporate directors, reinforces the view that boards need to take a longer-term view. The introduction reads, "Directors continue to focus their attention on overseeing company strategy—but many say they are using longer time horizons than they did just a few years ago. To support this longer-term approach, they are frequently taking into account economic, geopolitical, and environmental macro trends, as well as emerging technological macro trends. All signs point to directors looking further down the road when it comes to strategy oversight."
To help crystallize this trend for captive boards, here are some questions to answer the next time you meet to discuss strategy.
What time frame should be looked at strategically? In the survey, the majority of respondents said they now use a 5-year time horizon (44 percent), while the number using a 3-year horizon fell to 39 percent from 52 percent the last time the survey was conducted. Even more surprising is the fact that 14 percent of the directors now say their company is using time horizons in excess of 5 years.
What are the top 5 things that should be considered in strategy sessions?

Seventy-six percent of the respondents said they had included discussions on long-term economic, geopolitical, and environmental trends.
Seventy-one percent reported they had talked about emerging technological macro-trends.
Fifty-seven percent said they had studied competitor initiatives that could produce disruptive new approaches to their business model.
Fifty percent looked at alternative strategies to those presented by management to fully understand the implications of proceeding with management's recommendations.
Thirty-nine percent reported hiring an outside adviser to evaluate the company's strategy.

To what degree should the board be involved in the development and acquisition of talent? A surprising finding, which probably correlates with how a captive board may approach this question, was that 41 percent of directors at the smallest companies don't think their boards take ownership of talent management.
How is the board's performance assessed in the following risk oversight areas?

Communication of risk concerns to the board?
Mapping specific risks to management, committees, and the board?
Assessing reputational risk?
Integration of risks with the overall strategy of the captive insurer?
Quantifying risks?
Crisis management preparedness? Captive boards should consider this metric: 25 percent of the small company directors felt that their board needed to improve on its ability to quantify the company's risks.

Regarding crisis management preparedness, has the board

discussed management's plan to respond to a major crisis,
discussed management's testing of the crisis management plan,
identified which board members or whether the board as a whole would manage a needed investigation,
discussed protocols to determine whether and when to contact a regulatory agency or enforcement agency,
identified or contracted with a particular law firm to advise or conduct an investigation, and
discussed how to handle public relations in the event of a crisis event?
As a captive board member, how confident are you in your abilities surrounding strategy and risk? The questions outlined above should give you a good sense for where you stand and where your focus should be.
5 Best Practices for Directors Involved in CEO Succession Planning
Like most of the material produced by NACD, the new paper is well worth the read. It offers 5 best practices for directors involved in CEO succession planning. For captive insurance board members, these ideas can be put to practical use with any of the professional vendors the captive employs in its day-to-day operations.
The 5 tips from the report follow.
Integrate succession-planning activities with long-term strategy oversight. (In other words, always be planning for the unforeseen—your current captive manager is acquired, etc.)
Look beyond the accomplishments on the CEO candidate's resume and extend additional consideration to more intangible qualities. (That is, perform thorough due diligence of any prospective employee or vendor. More vetting up front produces fewer surprises later on.)
Pressure-test the CEO pipeline as part of the firm's overall leadership development process. (For captives, how well do you know the staff behind the lead individual with whom you work from your service providers?)
Use a transparent succession process. (Service contracts with professionals should have definite term limits. Actively conducting a request for proposal process every 5 years ensures that complacency doesn't set in with either party and allows the captive to test the markets.)
Identify and take steps to mitigate risk in the succession process. (Understand that any transition inserts a degree of uncertainty into the captive. Work to identify how those uncertainties could play out and what can be done.)
April 18, 2018