Nevis as a Captive Domicile: An Insider's Perspective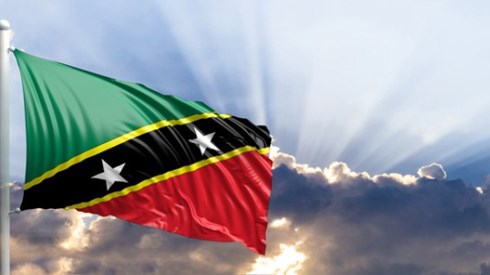 Risk Management Advisors | April 23, 2018 |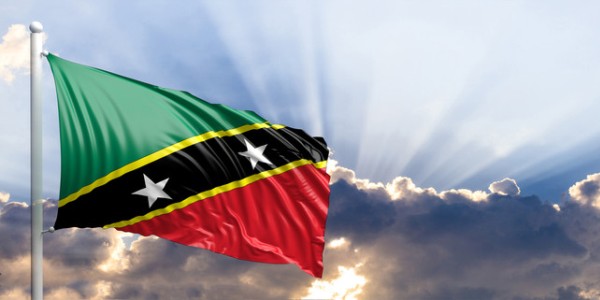 When considering the Caribbean island of Nevis as an offshore captive domicile, it might be helpful to consider it from the point of view of an insider. And not just any insider, but one who has experienced the benefits of working as an expatriate, first in Cayman Islands and then in Nevis—an experience that has afforded many eye-opening opportunities to compare and contrast the two islands.
Indeed, stepping onto the shores of Nevis for the first time felt in significant ways like taking a step back in time. As we settled in, this feeling diminished as we became familiar with our new surroundings and cultivated a richer appreciation of the uniqueness of Nevis while mingling with the locals, known as Nevisians. The inhabitants, our new neighbors, proved to be both friendly and generous and almost immediately provided that "home away from home" feeling. And after all, what's not to like about a landlord who offers coconut water on weekends? Or, who leaves a trove of mangoes right at your doorstep now and then during mango season?
Nevis proved both similar to and different from Cayman in significant ways. There is, of course, a beach within reach from any location on the island. On the other hand, some of the infrastructure amenities found on Cayman are elusive in Nevis. For example, due to a well-established online platform in Cayman, simple luxuries and even necessities such as an apartment to rent and a vehicle to buy are easy to find. On Nevis, one relies more on word-of-mouth for such things, a process which can be challenging for a newcomer.
However, the upside is significant and includes a style of life that is unique, even for the Caribbean. Such a life includes a quiet, serene island environment at a modest cost of living. Nevis' Charlestown is, relatively speaking, a small town when compared to Georgetown in Cayman. And for a change of scenery or pace, neighboring St. Kitts offers the benefit of a weekend getaway that's just a ferry ride away.
An Island with Heritage
The island of Nevis is one of two small islands in the Leeward Island chain making up the country of St. Kitts and Nevis. This small island nation, independent since 1983, has a population of about 14,000 and an area of approximately 36 square miles. Despite counting the queen as head of state, St. Kitts and Nevis is not an overseas dependency of the United Kingdom, having its own system of government.
The island of Nevis is famously known as the birthplace of Alexander Hamilton, one of the Founding Fathers of the United States and the first secretary of the Treasury, and has established a museum in his honor. The capital, Charlestown, boasts of Georgian-style architecture established during the Colonial era, which helps account for the antiquated sensations the newcomer is apt to feel. The city is working toward recognition as a World Heritage Site.
After being transferred from Spanish suzerainty to that of Great Britain in 1670, Nevis quickly became known for the quality of its sugarcane. An important site in wars between Spain, France, and Great Britain, the island was also known to privateers including William Kidd. Owing to these constant threats, the British built Fort Charles, and the English language has been spoken down to the present day.
Doing Business in Nevis
As a captive domicile, Nevis has many advantages compared to other offshore jurisdictions. The currency is the Eastern Caribbean dollar, pegged to the USD at the rate of 1 US: 2.6773 EC. In order to diversify from the historical overreliance on the sugarcane industry, the island has broadened its appeal as a tourist destination and developed a greater sophistication in financial services.
The regulatory environment of Nevis is best described as both robust and friendly. Necessary legislation is already in place for banking and offshore insurance, including the enactment of money laundering legislation. An anti-money laundering seminar organized by the Financial Services Regulatory Commission is held annually on the island in order to keep all service providers updated on various regulatory requirements, as well as keeping efforts in place to ensure compliance. The environment also affords a certain amount of flexibility, allowing, for example, the filing of annual tax returns in lieu of audited financial statements. Without diminishing its robustness, the regulations are less demanding than those found in the Cayman Islands or other offshore jurisdictions.
For these and other reasons, the cost of doing business is also lower in Nevis than in other offshore jurisdictions. To cite just a few examples, licensing fees and government fees are lower in Nevis than elsewhere in the Caribbean.
Importantly, all the service providers necessary to captive formation and management already exist in Nevis. These include international banks, trust companies, registered agents, law firms, and asset management firms. Eighteen captive managers are currently located in Nevis.
Unique to Nevis is the island's Citizenship by Investment Program, an unparalleled opportunity for high net worth individuals. This program allows investors the choice of obtaining citizenship through either a requisite investment in the island's sugar diversification fund or by purchasing an accredited investment property. For the individual who meets equity requirements, this program provides one with a St. Kitts and Nevis passport that permits visa-free access to 130 countries.
Living the Nevis Life
As mentioned, Nevis combines many of the intangibles one would expect from a domicile in the Leeward Islands—mountainous backdrop, sandy beaches, and tropical splendor—with a modest cost of living. Neighboring St. Kitts is less than an hour away by ferry. If using a water taxi, this transit can be reduced to 15 minutes. Direct flights are scheduled to St. Kitts from the United States, Canada, United Kingdom, and other nearby islands. Education is free in the public school system, a fact that serves to elevate the country's literacy rate.
The friendly islanders have developed an interesting and varied culture that includes indigenous dishes such as "tree mutton," directly related to the fact that the island claims more monkeys than human inhabitants. Another pride of the island is a sweet rum libation known as "The Killer Bee," said to be sufficiently powerful to literally knock you off your feet. However, any lasting effects could presumably be ameliorated by making use of the island's outdoor public hot spring bathing spots, kept permanently hot by the island's volcanic origin. These have been used in the past by individuals suffering from various ailments from diabetes to high blood pressure and are said to be curative merely by taking a dip!
There are other natural attractions. Mango season is one of nature's great freebies. The monkey population makes for a diversion. And on a clear day, which is most days, one can see Montserrat and Antigua beckoning from the southern end of the island and St. Kitts to the north. That's Nevis. Business and pleasure, all rolled into one!
Risk Management Advisors | April 23, 2018