A View from the Cockpit: Systems and Controls of Good Captive Managers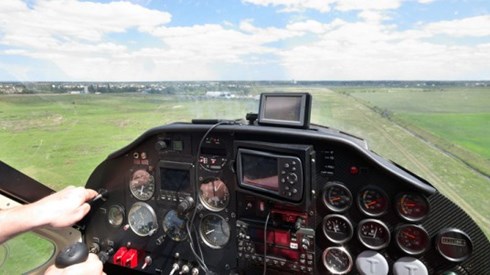 Risk Management Advisors | February 19, 2018 |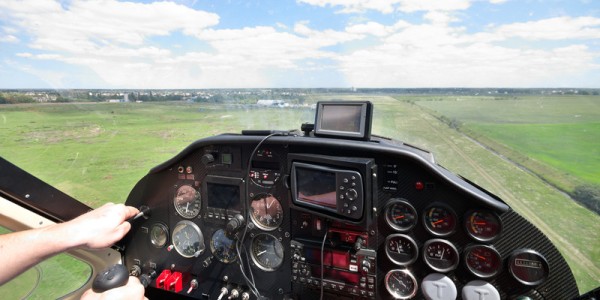 Successfully managing a captive insurance company is, in some important respects, not unlike flying a plane. It's a whole lot less intimidating once one understands the controls and systems that need to be in place along with how to operate them.
Many functions are involved, including financial accounting, corporate governance, underwriting and risk management, regulatory reporting, and overseeing the work of various service providers. Captive owners should require their managers to have in place a system of practical, prudent, and necessary organizational controls that serves to provide accurate and thorough administration and reporting of all these functions. It follows that potential future captive owners should seek out a captive manager who demonstrates competence in these practices.
Control measures that lead to good captive management practice include the following.            
New captive owner onboarding process
Captive owner's handbook
Ongoing captive review and monitoring
Professional service team
Let's briefly discuss what's required from each of these components.

New Captive Owner Onboarding Process
Successfully onboarding a new captive owner is a process that can take weeks or, in some cases, months. Having a road map for this onboarding process can be highly beneficial, since it will help assure the relationship between captive owner(s) and captive manager starts off on the right foot.
This process highlights to the owner the rights and responsibilities of owning a captive and distinguishes those from the responsibilities of the captive manager. The onboarding process should flesh out the owner's desires for the captive as well as the captive's relationship to the owner's overall business operations.
Vital to onboarding is the selection of the captive's type of legal entity—whether corporation, limited liability company, unincorporated cell, etc.—as well as its domicile (domestic or foreign) for regulatory purposes. A good captive manager must be able to provide the necessary experience of working with multiple legal structures and domiciles. This ability will provide greater flexibility of choice, while accommodating the new owner's wants and needs.
Maximum transparency and sharing of knowledge from the start will enhance the captive manager/owner relationship and minimize future bumps in the road. The focus should be on creating clear and direct lines of communication and closing or sealing expectation gaps between owner and manager.
Captive Owner's Handbook
It makes perfect sense, right? After all, captive owners are concerned daily with matters pertaining to their primary business. They are, by nature, apt to take a more passive or occasional role in assessing the performance of the captive. For this very reason, maintaining an up-to-date and informative reference guide keeps everyone's expectations aligned. Such an owner's handbook, created by the captive managers and delivered to the captive owners, serves to benefit both parties.
The handbook helps captive owners adhere to best practices of owning a captive and answers many of their frequently asked questions. These include topics such as the following.
Investment of funds (amounts, classes, limits, liquidity)
Timing of operational cash flows (premiums, losses, fees, taxes)
Duties of captive officials and owners
Capital contributions, restrictions, and maintenance
Explanation of insurance and reinsurance concepts and terminology
Tax compliance (premium tax and income tax)
Having a guidebook facilitates keeping data current and sticking to deadlines and reinforces a relationship of trust between owners and managers.
Ongoing Captive Review and Monitoring
Captive owners are likely to run an entire spectrum from active to passive. The reasons have to do with personalities and managerial styles. Because of these differences, systematic and regular review of captive performance is necessary to transform onboarding into ongoing.
Good captive managers continuously track the activity of the captive insureds under their management. This must be done to ensure compliance with the captive's business plan, the desires of the owners, and the requirements and restrictions of governing regulatory bodies.
Scheduled operational reviews and meetings should include both required annual board meetings as well as informal review meetings with owners whenever requested. Such standardized reviews help to maintain the sharing of information between manager and owner that began during the onboarding process prior to the formation of the captive. Maintaining several checklists each step of the way over the life of the captive (e.g., formation, annual review, regulatory filings, etc.) serves to keep the captive manager's due diligence on par with the expectations of all the interested parties involved with the captive.
In addition, a robust annual policies renewal process, including an owner-completed questionnaire, will determine any modifications to be made to the captive insurance policies, either desired by owner or necessary due to changes in the owner's business.
Professional Service Team
Many professional service providers are involved in the formation and ongoing maintenance of a captive insurance company. Captive managers themselves should have an insurance industry-experienced underwriting team to ensure that coverages are relevant to the captive owner's business risks.
Independent actuaries provide an unbiased review of the captive's insurance and reinsurance operations and ensure the reasonableness of the insurance program as a whole. Captive managers coordinate the moving parts of making the captive operate and serve as liaison to the actuary, auditor, attorney, and tax accountant to keep everyone on the same page. This kind of robust oversight both avoids unnecessary interruptions in the initial setup and keeps continuous operations of the captive on track.
Having professional advisers in critical positions and robust systems and controls in place helps all parties avoid unnecessary turbulence and keeps the captive flying with both owner and manager confidence, adhering to the old adage that an ounce of prevention is worth a pound of cure.
Risk Management Advisors | February 19, 2018