Captive Insurers Should Review Their Risks at Least Every 5 Years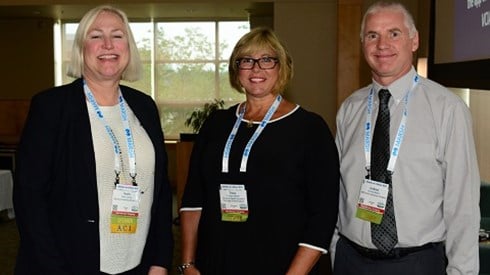 August 14, 2018 |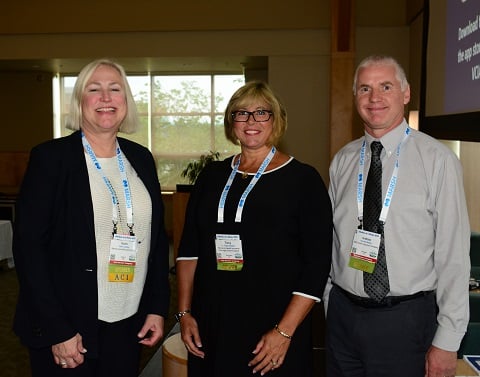 After captive insurance companies are set up, their parents should periodically review the risks their captives are covering, an expert suggests.
At a minimum, this assessment should be every 5 years and, in some cases, more frequently, said Karin Landry, a managing partner with Spring Consulting Group LLC in Boston.
Speaking at a panel session, "Future-Proofing Your Captive," at the Vermont Captive Insurance Association annual conference in Burlington, Ms. Landry said that there are a number of issues captive sponsors should analyze.
"Are you in the right domicile? Is the captive still offering the right coverages? Should employee benefits be put in the captive?" are some of the issues captive sponsors will want to review, she said.
In addition, captive parents may want to consider whether their captives should take on new emerging risks, she noted. "Once you have done the plain vanilla risks—workers compensation, auto and general liability—people have moved onto cyber security and other cyber risks," Ms. Landry noted.
At the same time, there are court decisions that current and prospective captive sponsors may want to consider in how they run their captives. For example, in one of those cases, Avrahami v. Commissioner of Internal Revenue, a federal tax court in 2017 ruled that a jewelry firm plowed "wholly unreasonable premiums" into its 831(b) captive for which the firm took tax deductions. In setting up captives, "There have been court decisions that need to be considered," Ms. Landry said.
Captive parents need to assess whether transactions are considered insurance in the "common sense of the word," Ms. Landry said.
There are plenty of other issues current and prospective captive sponsors need to analyze. Some of those issues, Ms. Landry noted, include the following.
Is the coverage available in the commercial market?
Is the captive adequately capitalized?
How are claims handled?
How are mergers and acquisitions impacting risk distribution?
For organizations that move coverages to captives, the financial savings can be significant, another panel speaker said.
In 2013, half a dozen Massachusetts colleges and universities banded together and formed a Vermont-based captive, edHealth, to provide stop-loss coverage for their health insurance claims.
"We created a captive and started to return money to members," said edHealth's President and CEO Tracy Hassett. "We are having an impact on the bottom line of budgets of colleges and universities."
Wheaton College, a school based in Norton, Massachusetts, is one example Ms. Hassett cited, of the enormous savings on health insurance costs that colleges and universities have racked up by buying stop-loss coverage through the captive rather than getting that coverage from commercial insurers.
Prior to joining the captive, Wheaton bought coverage in the traditional market. The college had a very good loss ratio. In 2012, the school's loss ratio was 83 percent, which meant that, for every dollar Wheaton was paying in health insurance premiums, its insurers were paying out just 83 cents in claims.
Since joining the captive and only buying stop-loss coverage from the captive for claims exceeding certain amounts, Wheaton has saved about $3.8 million in insurance costs, Ms. Hassett said. "Wheaton has saved almost $4 million on their bottom line. That is a huge number for a fairly small college," she said.
Ms. Landry added, "A lot of people don't believe that the results with a captive can be as good as they are. Only a captive can produce less than a 4 percent rate increase on stop loss, with profits, 5 years running."
Other educational institutions that belong to edHealth include Brandeis University, Emerson College, Regis College, and Worcester Polytechnic Institute. In all, 14 colleges and universities obtain stop-loss coverage through the captive.
Pictured above, from left, are "Future Proofing Your Captive" panelists Karin J. Landry, managing partner, Spring Consulting Group, LLC; Tracy Hassett, president and CEO, Educator's Health LLC; and Andrew Baillie, program director global insurance, AES Global Insurance Company. Photo is by Jim Eaton, VCIA photographer.
August 14, 2018