Business Interruption Insurance: A Basic Primer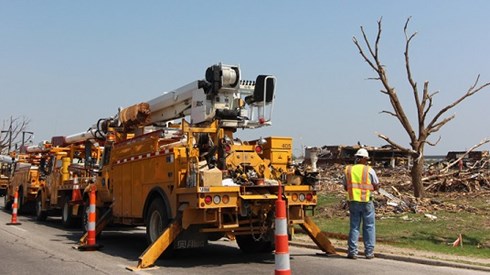 John M. Foehl | May 30, 2018 |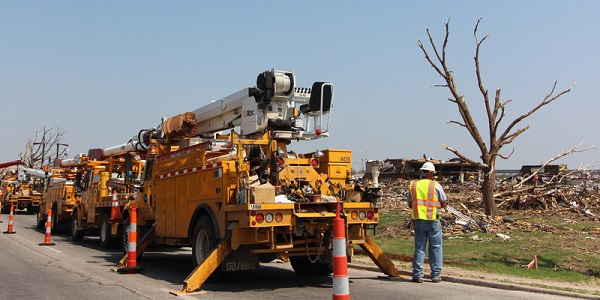 Atlas Insurance Management recently added an article on business interruption titled "Preparing for Work Stoppage Events." The article lays out nicely the rationale for business interruption insurance. The summary up front says, "Technology allows many companies whose employees have an internet connection and a computer to carry on and sustain critical operations even when they cannot physically be present at an office. But certainly, that is not true of all.
"In fact, businesses in large sectors of the economy ... have neither the same flexibility nor resilience when it comes to working from home. In the event of disaster, even one whose resulting paralysis is local, exposure can be extreme. Standard business interruption coverage available from market insurers is not usually triggered unless an insured building has sustained damage.
"This fact is vitally important because the critical window is 48 hours. Many events may interrupt operations for more than this length of time even though the insured location has not been damaged and coverage has not been triggered. According to FEMA [Federal Emergency Management Agency], after the first critical 48 hours, customer loss can be catastrophic. As many as 40% of small businesses thus stricken never recover or reopen at all." (Emphasis added.)
The Atlas article also outlines why a captive insurance program writing business interruption coverage can be a critical component in helping members survive this type of loss. In fact, many captive owners may not contemplate business interruption coverage. The assumption numerous captives make, which may not hold true, is that technology will allow them to continue to operate in the event of a catastrophe. But is this assumption valid?
Here are some key questions to ask before assuming your captive is protected.
The Internet requires cables to be intact and to have power. While your employees and vendors may all have the capability to work remotely, if there is no Internet connection, does this still hold true? For several towns in Connecticut, it took almost 7 days to restore electricity and, I'm assuming, Internet to homes and businesses.

Where is your data backup, and where is your hot site located? Amazingly, many companies make the assumption that if their data are stored off site, then they are assured of being able to resume operations fairly quickly. But how far away from your physical location is your backup location? What happens in the event that both sites are compromised? While it can be expensive, maintaining a remote location geographically removed from where your captive is headquartered provides some additional risk mitigation in the event that the catastrophe is widespread. (Note: this works only if the first issue above is not in play.)

What happens in the event of a health pandemic? While equipment and records may be fine and employees may be healthy but quarantined, how will the captive function in this situation?
Assuming a captive insurer has reasonable answers for these questions, if the captive is writing business interruption coverage for its members, do its members have answers to these questions? The following is an actual case study demonstrating this point.
A captive insurer writing property-casualty coverage for transit companies provided business interruption expense as part of the overall package. One transit company, in an effort to reduce its operating expenses and carbon footprint, converted all of its buses over to natural gas. No one questioned whether this increased the business interruption risk profile until the natural gas fueling station for the buses exploded. Now, instead of fueling the buses locally, they needed to be driven a significant distance away to refuel. The transit had also hedged its natural gas costs and could no longer take delivery of the gas intended for the fueling depot. Transit schedules were disrupted, and overtime costs skyrocketed. The business interruption expense totaled in the millions. This example is a reminder that both the captive insurer and its reinsurers should understand the "real" risk profile.
If your captive intends to add business interruption coverage or is already writing this coverage, understanding the terms and conditions is critical. A number of years ago, Marsh published a short monograph, "Business Interruption Insurance: 8 Terms to Help You Understand What is Covered." Consider distributing this resource to your captive board and have your broker present to discuss.
The Marsh piece says, "Most commercial property insurance policies provide coverage for business income loss by adding an endorsement to the insured's property policy. This endorsement is designed to protect the insured for losses of business income it sustains as a result of direct loss, damage, or destruction to insured property by a covered peril." Thus, the wording of this endorsement and proper understanding of the terms used can save the captive future headaches if the coverage is triggered.
Business interruption coverage is an important risk management tool for both captive insurers and their members. A thorough understanding of how the coverage works and what it covers is important. The ability to use scenario planning to look at potential losses is also extremely valuable. No captive insurer wants to find out it lacks coverage or has insufficient coverage for an event, just as no captive wants to have a member loss that results in a significant claim that was unforeseen.
John M. Foehl | May 30, 2018