Three Views from North Carolina on Captive Insurance in 2018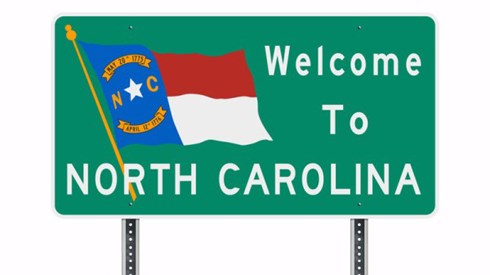 January 21, 2019 |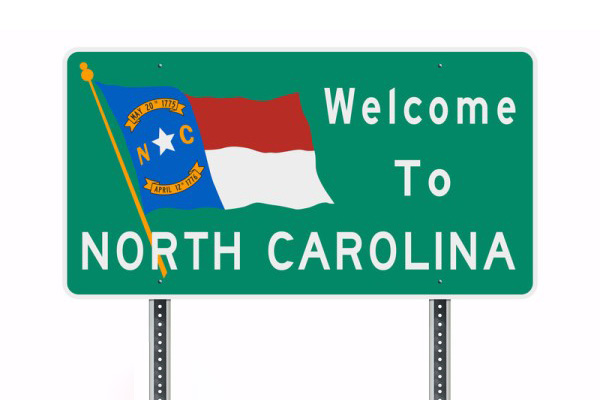 Editor's Note: Coming to us from North Carolina are three different perspectives on captive insurance in 2018. First, the North Carolina Department of Insurance—Captive Insurance Companies Division gives us the 2018 results for the North Carolina captive insurance program. Next Martin Eveleigh, chairman of Atlas Insurance Management provides his thoughts on tax reform, Reserve Mechanical, and the captive industry's development of young people. Finally, Jeremy Colombik, president of Management Services International (MSI), adds his thoughts on taxes, the North Carolina domicile, Washington State, and hemp and cannabis risks in captives.
During 2018, North Carolina's captive insurance program reached a milestone: its fifth anniversary since the inception of the North Carolina Captive Insurance Act. During these last 5 years, the program has seen the substantial growth of North Carolina licensed captive insurers as well as growth of captive managers and other captive services providers that are operating in our state. 
Due to the growth of North Carolina's captive insurance industry, North Carolina Insurance Commissioner Mike Causey and North Carolina's legislators provided additional funding and staffing to ensure the industry is regulated appropriately. Today, the captive insurance regulatory team is comprised of 13 professionals who are responsible for the licensing and ongoing regulation of captive insurers, including risk retention groups. In addition, the department's internal actuaries support the captive insurer licensing and regulatory activities of the department.
During 2018, growth in the total number of captive insurers licensed by the department continued, with the newly licensed insurers writing lines of business such as medical stop loss, tenant liability, professional liability, general liability, workers compensation, and commercial automobile insurance. Many of the insurers licensed in 2018 were new formations, but we also saw continuing redomestication activities with captive insurers moving to North Carolina from other onshore and offshore jurisdictions.  
In addition, the program experienced captive insurer terminations during the year for several reasons, including the maturing portfolio of licensed captive insurers, some of which experienced changes in the ownership and/or operations of their insureds. 
Final 2018 and inception-to-date figures will be available and provided within the next few weeks.  
All in all, 2018 was another favorable year for North Carolina's captive industry.
For the captive insurance industry, 2018 will probably come to be seen as a year of consolidation rather than explosive growth. Captive owners and managers have had to deal with tax reform, which introduced important changes to the rules relating to controlled foreign corporations and passive foreign investment companies. In some cases, these changes have led to an essential reappraisal of the captive's ownership while others have had to look carefully at the ratio of assets to liabilities. Some have concluded that the best option is to take the 953(d) election to be taxed as if they were domestic US companies. Looking forward, it seems probable that some new captives that would previously have been formed offshore will now choose a US domicile.
Judgment was handed down in the Reserve Mechanical case in 2018. Without commenting as to whether the overall outcome was right or wrong, it does seem to me that the judgment was not closely reasoned and provides no clarity for captive owners or the industry.
Having commented before on the challenge faced by the captive industry in attracting the next generation of well-qualified, innovative risk professionals, I was very pleased to see the Self-Insurance Institute of America launch its Future Leaders initiative and the Captive Insurance Companies Association implement a mentorship program. Anything that helps the development of younger risk professionals is very welcome.
Last year, the captive industry was provided with some good clarifications relative to laws affecting captives. We also witnessed a number of US domiciles enacting positive measures for captives while a few other states were what might be considered to be aggressive toward captives. Furthermore, the farm bill was passed, legalizing hemp and paving the way for captive insurance opportunities.
First, we had our first full year with the Tax Cut and Jobs Act, also known as the TCJA, along with passage of the spending bill. The TCJA contained some changes affecting 831(a) captives by providing an increase to the reserve discount, but no real changes affect captives that elect the 831(b) status. 
The spending bill was a positive for the captive industry as it did supply some needed clarification surrounding the diversification requirement for the captives electing 831(b) status. MSI's view is that aside from some legislation that may be passed to clarify the current laws for captives, we do not foresee Congress passing significant law changes for the captive industry in the near future.
Second, some states such as North Carolina have been proactive in promoting their states as business-friendly captive domiciles. North Carolina passed the Appropriations Act of 2018, which waives the procurement tax for foreign captive insurance companies. Also, MSI has worked many years with North Carolina as one of our chosen domiciles and we can vouch that they stand by their "Without the Red Tape" slogan. Simply put, North Carolina does not overregulate, which is a big positive when working with a domicile. Equally as important is that they are very prompt on returning calls and emails. This is the type of relationship you want to have with your chosen domicile. You want the domicile you work with to be effective and efficient with regulating. North Carolina has and will continue to have growth in their domicile because of this approach. 
On the other end of the spectrum, you have the state of Washington. While not a captive domicile itself, Washington State's cease and desist order to Microsoft and, more recently, its broader call to all captives insuring risk in Washington State to self-report as a way for the state to collect premium taxes was shortsighted. With a more expansive and less punitive mind-set, Washington State might do well to consider passing captive legislation instead of scrambling for premium taxes and creating ill will. In this way, business will come into the state through captive formations, job creation, and fee generation.
Finally, the passing of the farm bill at the end of 2018 legalized hemp. MSI also launched its sister company, Emerald Risk Solutions (ERS), last year with a focus on the hemp industry as well as cannabis. These industries are perfect for a captive solution. Now that hemp is legal, domiciles will be open to taking on this business. ERS sees a lot of potential in this area.
While last year brought some disappointing outcomes, MSI believes that the captive industry got some much-needed clarification and is hopeful about the continued fine-tuning of many captive domicile statutes along with the emergence of new sectors that may benefit from a captive solution.
January 21, 2019