Threats Feared Early in the Pandemic Have Become Reality, Report Finds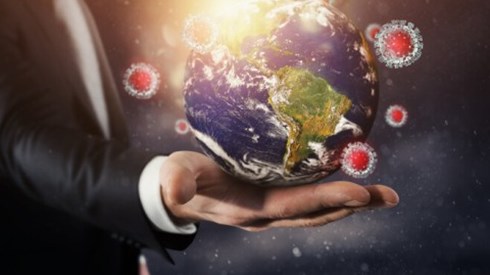 January 24, 2022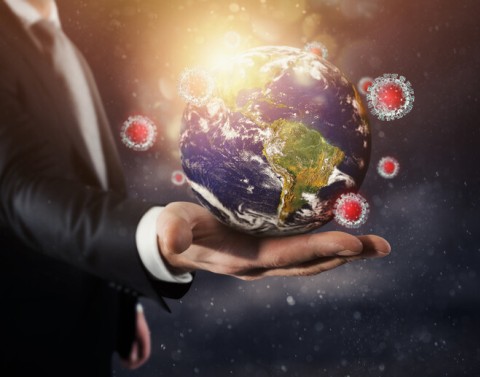 Risks that were feared a year ago as potential knock-on effects of the COVID-19 pandemic have emerged since as "clear and present dangers," according to the World Economic Forum's Global Risks Report 2022.
As the world's economies face divergent experiences in their pandemic recoveries, the emergence of those threats is impeding efforts to address other risks, the World Economic Forum (WEF) report suggests.
"Supply chain disruptions, inflation, debt, labor market gaps, protectionism, and educational disparities are moving the world economy into choppy waters that both rapidly and slowly recovering countries alike will need to navigate to restore social cohesion, boost employment, and thrive," the report says. "These difficulties are impeding the visibility of emerging challenges, which include climate transition disorder, increased cyber vulnerabilities, greater barriers to international mobility, and crowding and competition in space."
Respondents to WEF's Global Risk Perceptions Survey (GRPS) expect the next 3 years to be marked by continued volatility. Over the next 5 years, the group indicated they expect societal and environmental risks to be the greatest sources for concern.
Taking a 10-year view, however, the survey respondents come down heavily on environmental risks as the top concerns. They listed "climate action failure," "extreme weather," and "biodiversity loss" as the three most severe risks. The group also included "debt crises" and "geoeconomic confrontations" as among the most severe risks over the next 10 years.
While technological risks such as "digital inequality" and "cyber-security failure" were also cited among critical short- and medium-term threats, they tend to rank lower among respondents' long-term concerns, a finding that the WEF report suggests signals "a possible blind spot in risk perceptions."
The report notes that a growing dependency on digital systems—a trend accelerated by the COVID-19 pandemic—has altered societies. With that change come increased cyber threats, the report says. According to the WEF report, cyber-security failure is one of the threats that has increased the most during the pandemic.
"Over the last 18 months, industries have undergone rapid digitalization, workers have shifted to remote working where possible, and platforms and devices facilitating this change have proliferated," the report says. "At the same time, cyber-security threats are growing—in 2020, malware and ransomware attacks increased by 358 percent and 435 percent respectively—and are outpacing societies' ability to effectively prevent or respond to them."
Contributing to the increase in the cyber threats are lower barriers to entry for cyber criminals, more aggressive attack methods, a shortage of cyber-security professionals (the report says there is a current shortage of more than 3 million cyber professionals worldwide), and a patchwork approach to governance mechanisms, the report says.
The report warns that cyber attacks on large and strategic systems will be associated with cascading physical consequences. Meanwhile, the cost of preventing such attacks will inevitably increase. At the same time, intangible risks such as disinformation, fraud, and the lack of digital safety will have an impact on public trust in digital systems, according to the report.
The report also suggests that governments' unilateral approaches to addressing cyber risks will hamper the ability to coordinate efforts to address the threat. "As attacks become more severe and broadly impactful, already sharp tensions between governments impacted by cyber crime and governments complicit in their commission will rise as cyber security becomes another wedge for divergence—rather than cooperation—among nation-states," the report says.
The WEF report also suggests that the rapid digitization driven by the COVID-19 pandemic has also resulted in digital inequalities among countries. In addition, more areas of the world are at risk of becoming bases from which cyber criminals can mount global attacks, the report says, a factor that could deepen digital divides if such countries consequently face restrictions on their access to digital technologies.
"There is a risk that concerns over cyber security could further hamper attempts to promote rapid and inclusive digitalization globally," the report says.
The WEF report notes that governments' efforts to address the pandemic in 2021 produced both successes and failures that could provide insights on resilience. "Reflecting on the distinct resilience goals of governments, businesses, and communities will help ensure that agendas are aligned in achieving a whole-of-society approach to tackling critical risks of any nature," the report says.
According to the report, for governments balancing costs, regulating for resilience, and adjusting data-sharing arrangements to sharpen crisis management are essential to building stronger interactions between public and private sectors.
For business, better national-level preparedness is critical to planning, investing, and executing strategies, the WEF report says. That preparedness can allow business to leverage opportunities in such areas as supply chains, industry codes of conduct, and including a resilience element in employee benefit offerings.
Communities can help local governments join national efforts, improve communication, and support grassroots resilience efforts, the report says.
"At an organizational level, strategies such as grounding resilience analyses in key delivery requirements, appreciating systemic vulnerabilities, and embracing a diversity of approaches can help leaders build better resilience as well," the WEF report says.
This year's Global Risks Report is the World Economic Forum's 17th edition and was published January 11, 2022. It's based on the insights of 1,000 global experts who participated in the GRPS and the views of more than 12,000 country-level leaders gathered through the WEF's Executive Opinion Survey.
Marsh McLennan, SK Group, and Zurich Insurance Group partnered with the World Economic Forum in developing the report as did academic partners the National University of Singapore, the Oxford Martin School at the University of Oxford, and the Wharton Risk Management and Decision Processes Center at the University of Pennsylvania.
January 24, 2022