The Dobbs Decision and Captives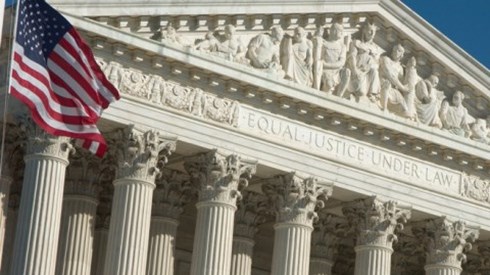 Michael Maglaras | June 07, 2023 |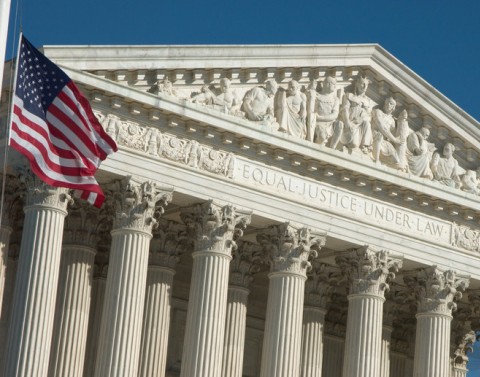 Editor's note: This is an excerpt from an article that originally appeared in Captive Insurance Company Reports (CICR). Subscribers can read the full article in the June 2023 issue of CICR on Vertafore ReferenceConnect or IRMI Online.
Captives underwriting medical professional and general liability coverages will be facing new challenges as a result of the June 24, 2022, US Supreme Court decision in Dobbs v. Jackson Women's Health Org., 142 S. Ct. 2228 (2022). These challenges should be evaluated and understood by captive boards of directors, risk managers, and claim managers and raise the potential for increased exposure to loss falling within captive underwriting programs. Most importantly, we believe that captives can serve as the focal point for exposure assessment, risk mitigation, and risk management, as captive underwriting programs now must reflect the new reality of the Dobbs decision.
What Dobbs Is All About
The 1973 Supreme Court ruling, Roe v. Wade, 410 U.S. 113, 93 S. Ct. 705 (1973), made the provision of abortion a Constitutional right. On June 24, 2022, the Supreme Court decision in Dobbs overturned Roe v. Wade and tossed the ball back to the individual states. Simply put, as a result of the Dobbs decision, there are now no Constitutional protections for abortion. The individual states are in charge of what occurs within their borders; some will argue that individual state jurisdiction may extend beyond state borders … into other states.
Anyone familiar with the history of our country can attest to the problems inherent in the "states' rights" issue, whether it be the Second Amendment, prayer in schools, transgender rights, or now women's reproductive health: the moment an issue is thrown back to the states for individual state-by-state resolution, that issue becomes complex, chaotic, and, in the case of captive insurers, fraught with underwriting and risk management concerns.
The effect of the great and profound reduction in the availability of surgical (aspiration) abortion and the legal challenges that are obvious with respect to the prescription of approved substances inducing medical abortion are already having a profound and direct impact on healthcare professionals whose professional liability insurance coverage is derived in large measure from captive insurance companies.
In addition, as we indicate further, there are general liability, security, and terrorism insurance implications from the Dobbs decision, which are equally profound and require the immediate attention of captive risk managers and boards of directors throughout the captive industry space.
What Are the Issues for Captives?
The Dobbs decision places a new urgency on the need for healthcare liability captive risk management and presents new challenges for the defense of practitioners performing surgical and medical abortions, as well as simply advising women on their options once pregnant.
With respect to surgical abortions, it's important first to reference the types of professional liability loss that healthcare liability captives have been managing for years. These generally include the following.
The need for another aspiration procedure to remove parts of a pregnancy that were missed
Womb damage, including heavy bleeding, damage to the cervix, or sepsis
Pelvic inflammatory reaction (womb infection), which may result in a future ectopic pregnancy
Uterine perforation/bowel injury
While not commonplace, captives owned by providers of healthcare services have paid hundreds of claims nationally, for many years, as a result of those types of claims. The danger the healthcare liability captive industry now faces is that it may need to add a new cause of loss to this classic list of claim allegations.
Criminal defense. An allegation that a licensed healthcare professional broke the law or assisted someone in doing it.
What Can We Expect?
First and foremost is the important question of criminal defense. Most casualty policies, including what are traditionally heavily manuscripted captive policies, exclude a criminal act or certainly an intentional tort.
Under the Dobbs decision, physicians performing a surgical abortion can be prosecuted for a criminal offense in a state where abortion is illegal or severely restricted with respect to matters of gestational period. That's right—physicians and other licensed professionals run the risk of felony convictions, fines, and jail time. Captive risk managers and, most importantly, boards of directors should realize the possibility that captive policies may have to be reworded to include an overt reference to the provision of criminal defense coverage (most probably as a supplemental benefit) as part of upcoming captive renewals.
We have already seen examples of isolated antiabortion activism manifesting itself within hospital facilities, causing property damage and workplace injury. Hospitals in states where abortion is legal or less restricted are actively managing the general security process within women's health clinics, including removing signage and putting robust and active security protocols in place in what was, before Dobbs, an active and vital part of maternal and fetal health women's service offerings in their respective communities.
We should be prepared for state attorneys general to attempt to prosecute healthcare providers who have served the reproductive health needs of women who have migrated to "free" states to seek advice and services. Risk managers must be supremely vigilant about this matter.
Captives underwriting separate terrorism programs, inclusive of domestic terrorism coverage, will want to reexamine security protocols accordingly and will, at renewal, want to prepare special briefings for excess insurers/reinsurers concerning the security protocols being put in place to manage what essentially is a potential domestic terrorism threat, depending particularly on the outcome of the 2024 elections.
We're predicting that with respect to reinsurance programs domestically, in Bermuda, and in the London market, there will be virtually no support for permitting criminal defense and related coverage costs to erode aggregate retentions. Captive boards of directors should be prepared for their captives to "go it alone."
Because the abortion issue is so visible and hospital campuses everywhere are so vulnerable to violent expressions of disagreement on this subject, we should expect the provision of aspiration abortion to migrate, over time, to primary care physicians in private practice or hospital employment, who right now are actively but quietly being retrained to provide abortions in the privacy of their offices, which are many times significantly remote from a hospital campus. We're predicting that, even on the treaty reinsurance side of the industry, the impact of the Dobbs decision may be felt.
In Summary
We should expect a profound change in how women's health services are offered, advertised, supported, and underwritten by captive insurance companies. Healthcare providers will be at the forefront of these challenges, which means that captive insurers underwriting those healthcare providers will be at the forefront of finding solutions to permit the safe and legal provision of reproductive health services to women.
Lastly, regardless of one's personal beliefs concerning the matter of the availability of abortion, whether surgical or medical, one fact is crystal clear: whenever a woman has access to reproductive health care, she receives a basic health evaluation—pulse rate is checked, weight and blood pressure are checked, and comorbidities are identified or evaluated. For more than 5 decades, captives have been at the forefront of the architecture of how patients are treated and evaluated by caring healthcare professionals. Many of us believe captives will continue to rise to this challenge, even in these trying times.
Michael Maglaras | June 07, 2023