Texas Captive Regulators Maintain an Open Door Policy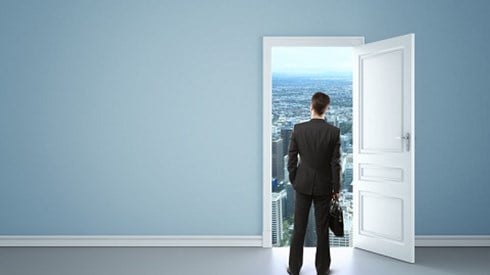 October 15, 2019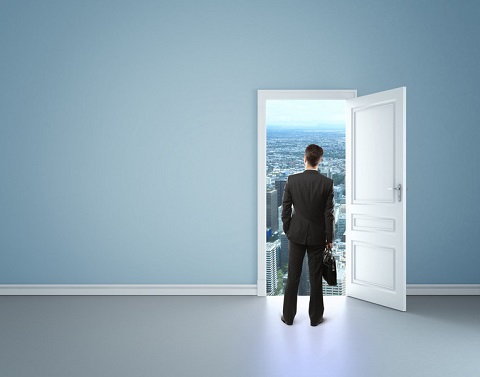 There are currently 43 captive insurance companies licensed in Texas, and the domicile expects to have at least 44 licensed captives in the state by the end of 2019. While the Texas Department of Insurance (TDI) does not currently pursue a specific strategy for growing captives in the domicile, Texas regulators say the department successfully manages the volume of captive formation inquiries and maintains an open door policy.
Texas Captive Insurance Law
In May of 2013, the 83rd Texas legislature passed Senate Bill 734, authorizing captive formations in the state. In 2015, it approved legislation designed to encourage smaller companies to create or redomesticate captives in Texas.
Specifically, the 2015 legislation permitted Texas captive insurance companies to pool risk with other captives, subject to TDI approval. This allowed Texas captives to take credit for reinsurance where risk is ceded to a captive reinsurance pool, granted that the pool participants are other captive insurance companies or affiliated captive insurance companies holding a certificate of authority under Texas law or a similar law of another jurisdiction.
In 2017, further changes were made to the Texas captive insurance law, authorizing captive insurers for, among other things, the following.
To be formed as a reciprocal insurance exchange
To take credit for reinsurance ceded to a nonaffiliated reinsurer when specific requirements are met
To insure life insurance benefits for employee benefits subject to the Employee Retirement Income Security Act of 1974 (ERISA)
Examinations
Before a captive may be approved for a license, it must first pass a qualifying examination. A TDI in-house examiner initially works to verify the information in the captive's books and records and to confirm that the captive is adequately funded.
According to Robert Rudnai, TDI financial analyst, from the time an application to form a captive insurance company is initially received by Texas regulators, feedback is generally provided within 1–2 days. The entire licensure process typically takes about 60 days, where the bulk of the examiner's time is spent writing up the examination report.
The initial exam application fee for a corporate person seeking a certificate of authority to act as a captive insurance company is determined on an hourly basis and runs from around $1,200 to $1,600.
For the first time in 2018, "Texas had captives reach the 5-year mark, and those will be the first on the schedule for periodic examinations," said Mr. Rudnai.
TDI does not anticipate periodic exams will commence in 2019 since procedures are still being worked out. Exams done on an ongoing basis will likely begin sometime in 2020, Mr. Rudnai explained, and will be less intense than the initial exam—mainly due to cost considerations.
While the state has not finalized the process for periodic exams, it is expected that the exams will be done remotely to save time and money (i.e., no cost for examiner travel and lodging). TDI has not determined a precise cost for ongoing exams and will not know this amount until it conducts a number of them and finalizes the billing numbers.
Communicating with TDI
The Texas Department of Insurance does not currently have a separate captive insurance division, nor does it plan on forming one, according to Jeff Hunt, assistant deputy commissioner with TDI. Due to the large size of the Texas insurance market, TDI is structured to take in many different types of filings and endeavors to meet everyone's needs and demands without unduly segregating its processes. This helps the department maintain communication, evaluate its processes efficiently, and manage costs.
The department prefers to handle communications for those exploring captive formations over the telephone (no need to incur extra costs), where a TDI representative speaks directly with the risk manager to get a good grasp of the captive financial statements and to understand what risk will be insured in the captive.
"Other than that, there will certainly be a lot of back-and-forth questions," Mr. Rudnai said. "There is no need for an in-person meeting or even a phone call with the captive owner if the captive manager feels like it can handle conveying the details," he added.
Of note, a properly credentialed captive service provider such as an auditor, actuary, attorney, or accountant does not have to be registered as a captive manager in Texas. However, someone that provides any other service to a captive has to register as a captive manager.
Registering with TDI as a captive manager includes the completion of one form along with the cost of being fingerprinted.
Captive Growth in Texas
TDI representatives say that not many captive insurance companies have redomesticated to Texas recently (just one in the past few years). The initial wave of redomestications happened when Texas opened the flood gates by enacting captive legislation.
Mr. Rudnai said, "It has kind of died down; everybody who had planned to move their captive did so within the first few years of the legislation's enactment."
The more recent captives licensed in Texas are small captive insurance companies where the last 5 or 6 captives licensed in Texas have been "micro-captives." Regarding the overall size distribution, TDI representatives estimate that roughly one-third of captives licensed in Texas are micro-captives.
They also report that around four captive insurance companies have dissolved in Texas thus far, with "business decision" being cited as the main reason for shutting the captive down.
Currently, TDI does not have plans to actively grow captive insurance companies in the domicile, and, likewise, it does not intend to aggressively grow captive numbers by "advertising" captives in Texas. TDI is more concerned that Texas-domiciled captives are formed based upon sound business decisions.
Mr. Hunt said, "It's not that the department doesn't want captives, it's just that there is so much activity across the board every day from the admitted market and the surplus lines market. TDI must listen to everybody in order to maintain objectivity."
He continued, "We don't have to really go around looking for business; it's all coming to Texas."
To illustrate, in one recent month, TDI had 13 submission filings for new insurance companies. By comparison, 10 to 12 years ago, there may have been one per year. "We're willing to work with anybody, we've just got a lot of business across the spectrum," said Mr. Hunt.
Mr. Rudnai emphasized, "Out of 50 phone calls concerning potential new captive investigations, one transaction may materialize."
"Texas has historically been a welcoming mat for the entire insurance industry. We endeavor to answer people's calls and respond back to people in a timely manner. We work with people and have an open door where individuals can access any of us via email or telephone," added Mr. Hunt.
October 15, 2019