Steven Bauman: Captive Insurance Person of Interest
December 12, 2018 |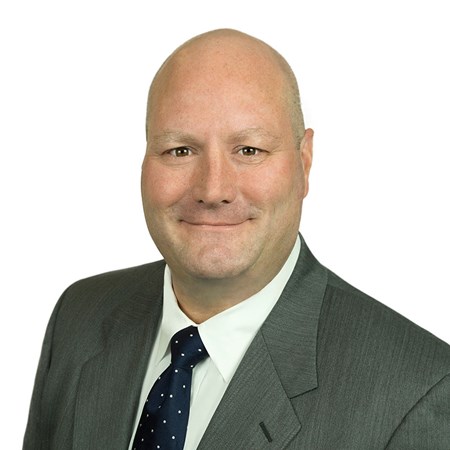 Steven, you have a fairly extensive résumé. How did you first become involved in alternative markets, and why did you decide to specialize in captives?
I may be one of the few people in the business for over 30 years who actually started their careers directly in the captive industry. Immediately after graduating from Colgate University, I joined the Fred Reiss Organization (American Risk Management/International Risk Management Group). Mr. Reiss is widely recognized as being the "father" of the captive industry in the United States, and his companies were the earliest purveyors of captive insurance. 
When I started, I didn't know much about insurance—let alone captive insurance, but I felt that the organization was doing some innovative and entrepreneurial things. Today, I fully understand that we were leading change in the corporate risk management industry through captive utilization—or, in today's terms, we were disrupting the traditional corporate insurance industry.
AXA XL provides fronting services to captives. What sets you apart from other competitors out there?
Yes, AXA XL provides fronting services for captives, but we're doing it in partnership with our clients to assist them with risks coming from all directions. 
Keys to our service capabilities are buttressed by the following:
A vast underwriting knowledge and data with capabilities in more areas of risk
A comprehensive global network of offices—providing compliant programs
Real-time support from globally located regional hub offices
More efficient money movement via our global alignment of handling companies without pooling or warehousing of funds
Claims handling and payment services that work in the client's interest
On the subject of fronting services for captives, how has the market changed in terms of providers and terms and conditions over the last decade, and where do you see the market heading in the future?
Market changes for captive fronting services have been dynamic in the last 10 years. This has required insurers to be more globally capable in terms of services provided as our clients continue to grow globally while, at the same time, being more nimble and responsive to local and regional compliance issues.   
Similarly, for terms and conditions, there's a greater need to deliver more customized solutions to our clients globally, with the full support of localized knowledge for delivery of policy services and movement of money in compliant and efficient manners.
As a global provider of captive services, you've witnessed the growth in alternative markets outside of the United States and Europe. How do you see this market evolving over the next 10–15 years?
I think that captive utilization will continue to grow globally, including outside the United States and Europe, and there will be continued growth of companies that employ a multicaptive strategy, where one parent company may have several captives around the world. 
As the concept of risk has developed, where the focus is now on the entire enterprise, what part will captives play in mitigating these risks? Are there certain risks currently not written broadly by captives that you see become a more universal line of business, such as political risk, etc.?
A great way to mitigate risk is to understand risk by taking more of it. Captives can play a vital role in mitigating total enterprise risk for companies. It's been happening, as a natural progression, as captive utilization has continued to broaden out to more and more lines of coverage. At a point where a company maintains significant risk retention in a captive, across multiple lines of coverage, then it uses its surplus to broaden further with nontraditional risk retention, the captive begins to become the de facto enterprise risk management vehicle.
As the capital markets have become larger players in the transfer of risk, how has this affected captives both positively and negatively?
If you're asking about the growth in insurance-linked securities, I think that has been a positive for captive growth in those domiciles that allow for them and where the captive is the host for the risk. I'm not certain they've negatively affected captives in any way—there certainly seems to be enough risk in the world to go around. 
What do you foresee as the biggest issues the captive market faces prospectively, and why?
For the general captive market, being complacent could be a real danger, since it's going to take the captive market's talents and resources to be understood and to keep in check with the growing and quickly evolving regulatory environment.
Individually, for companies, there's a growing risk in business and in the insurance industry and that's the risk of being noncompliant—there's the need to pick good partners and structure programs carefully and in a compliant manner.
In a similar vein, do you think hard market cycles, which we would define as the lack of capacity, will return? Or, has the accumulation of capital both within the insurance market and from outside sources become so great that capacity will always be available at reasonable prices? Feel free to discuss how this might be true for some lines of coverage but not all.
Risks in the world are growing and newly emerging as well, like cyber risks, so a prudent approach is to employ the multiple techniques of risk mitigation, risk assumption, and risk transfer.   
Market cycles will continue to come and go as will some of the market players—but security and long-term viability are important. With risks continuing to grow, there will be a need for increased capacity with adequate pricing, which will level out for risks that are retained or transferred. The important aspect here is building partnerships with long-term endurance.
Anything else you would like to convey to our readers on AXA XL, fronting, or captives in general?
Captive utilization has been and continues to be beneficial for long-term use by companies to take and maintain some portions of their own risks, in an organized and efficient manner. I think that will continue to grow and broaden. Corporate risk management can be complex in the ever-changing world and environments where we do business. Risks are present and not easily commoditized, so good partnerships and relationships will continue to be important for compliant captive programs and long-term viability of risk transfer solutions.
Steven, thanks for your time.
(Photo of Steven Bauman, above, is courtesy of AXA XL.)
December 12, 2018