Steve Aldrich Named To Lead New McGriff Group Captive Practice
August 20, 2020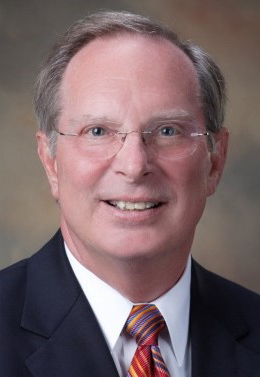 McGriff has formed a new group captive practice, McGriff Captive Solutions, and named Steve Aldrich to lead the practice. Mr. Aldrich also serves as McGriff's industry practice group leader.
The new group captive practice will serve as an advisory resource for companies seeking a more cost-efficient way to finance risk while offering members ownership of their underwriting profit that would otherwise be retained by an insurance company. Economic outcomes are tied to a company's own performance, along with the group's collective experience.
Mr. Aldrich, a 40-year industry veteran who joined McGriff in 2001, will manage global captive program formation for the middle market, ensure programs are in compliance and following best practices, and work with clients and broking partners to develop new captive products and resources.
Mr. Aldrich will lead a team responsible for engaging key captive agencies and subject matter experts across the McGriff network of more than 150 offices. Areas of focus will include the development of sales strategies, technical capabilities, client and employee education, analytics, and claims and loss control.
In a statement, McGriff said the creation of McGriff Captive Solutions is the next step in the evolution of alternative risk transfer operations at McGriff and its parent company, Truist Bank.
MBT, Ltd., a Bermuda-based single-parent captive and reinsurance company founded in 2001, is owned by Truist Financial Corporation and managed by McGriff.
"Captives are a critical risk mitigation strategy for our clients," McGriff CEO Rick Ulmer said in the statement. "Steve was instrumental in the original formation of the Truist captive and is the right person to develop a strong captive strategy for our firm. He understands the business and is uniquely positioned with our McGriff industry practices and Truist Bank verticals to help drive the strategy, structure, and engagement between our various stakeholders."
"Given the hard market we're now experiencing, clients with strong balance sheets are looking for options to control their own destiny, rather than exposing their business to the up and down cycles of the insurance industry," Mr. Aldrich said in the statement. "I'm excited about building on our success and solid reputation in the captive and alternative risk transfer space with a new entity designed to position us very well for the future."
August 20, 2020