Risk Retention Groups Continue To Grow in Size and Importance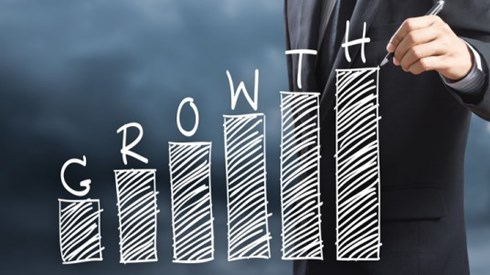 April 16, 2018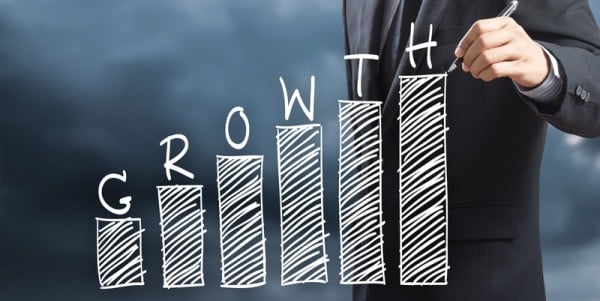 Even in a soft market, risk retention groups (RRGs) have grown significantly and continue to play a vital role providing coverage to their tens of thousands of policyholder-owners.
RRGs, which are multiple-owner captives, can provide all commercial casualty coverages—except workers compensation—to policyholders throughout the United States. Federal law allows RRGs to provide coverage in any state after meeting the licensing requirements of one state.
At the end of March 2018, 228 RRGs were doing business, up from just 100 in 2003, according to the Risk Retention Reporter, a monthly newsletter that tracks the RRG industry.
Some RRGs have enjoyed major growth. For example, the Vermont-domiciled Alliance of Nonprofits for Insurance, Risk Retention Group, which began operations in 2001, now has about 7,800 policyholders and $44 million in premium volume. That's a near-doubling of size compared to 6 years ago when the RRG had about 4,000 policyholders and premium volume of $22.6 million, said Pamela Davis, the RRG's president and CEO in Santa Cruz, California.
There are several reasons for that growth, Ms. Davis said. For example, the RRG will write coverage for start-up nonprofits, which commercial insurers often shun.
"We welcome small nonprofits, even those with just a few volunteers and no staff," Ms. Davis said.
At the same time, the RRG has a "very good reputation for paying claims and taking care of our members during the claims process," as well as offering a large selection of free loss control services to its policyholders, according to Ms. Davis, adding that "our exclusive focus allows us to provide service and coverage tailored" to policyholders' needs.
Other RRGs have also grown significantly, their top executives say. For example, MCIC Vermont, a reciprocal risk retention group that provides medical malpractice and general liability coverages to academic medical centers and their physicians, has seen its premium volume jump more than fourfold since 1997 to $380 million and the number of covered physicians rise to 17,000 from about 6,000.
That growth, says Christopher Smith, the RRG's Atlanta-based president and CEO, is the result of several factors and includes being a source of stable coverage and providing policyholders with loss-prevention services.
Executives at other RRGs say their number one success has been the stability of coverage offered to policyholders.
"Premium rates have been steady, not the ups and down and unpredictability found in the commercial market," said Mark Tabler, chief operating officer of Physicians Solutions Risk Retention Group, a 13-year-old Vermont-domiciled RRG that provides professional liability coverage to about 400 physicians in Indiana.
"RRGs have become an important risk management tool," said Jon Harkavy, executive vice president and general counsel for captive and RRG manager Risk Services, LLC, in Washington, D.C.
The Liability Risk Retention Act (LRRA) "has been a great success. For proof, one need only look at the considerable number of RRGs that have served their members excellently and innovatively in ways that the standard market could not fulfill when they were originally created," said Michael Bemi, who retired last year as president and CEO of Vermont-domiciled The National Catholic Risk Retention Group, Inc., which in October 2018 will mark its 30th anniversary since it began operating.
"RRGs have provided needed capacity," added Robert Myers, a partner with the law firm Morris, Manning & Martin LLP in Washington, D.C.
To be sure, the RRG industry has not experienced nonstop growth. The nearly 230 RRGs now operating compares to about 260 a decade ago when premiums were skyrocketing for many lines of coverage in the commercial casualty market.
"RRGs are not immune to market forces," Mr. Harkavy said, referring to the slight decline in the number of RRGs over the last decade.
That said, Mr. Harkavy and others predict that the number of RRGs will climb again when conditions in the commercial market tighten.
"I expect a growth spurt," Mr. Harkavy said.
There is less confidence, though, that federal lawmakers will anytime soon pass legislation, which has been proposed for more than a decade, to enable RRGs to also offer property coverage to policyholders.
Lawmakers have "much bigger fish to fry" than amending the LRRA to enable RRGs to provide property coverage. In addition, commercial insurer "lobbyists will continue to push back hard on this proposition. So, I wouldn't hold your breath" on expansion legislation, Mr. Bemi said.
The table below demonstrates how one major RRG—Alliance of Nonprofits for Insurance, Risk Retention Group—keeps growing.
| | | |
| --- | --- | --- |
| Year | Premium Volume | Members |
| 2011 | $19 million | 3,475 |
| 2012 | $23 million | 3,989 |
| 2013 | $30 million | 4,754 |
| 2014 | $36 million | 5,543 |
| 2015 | $40 million | 6,292 |
| 2016 | $41 million | 6,873 |
| 2017 | $44 million | 7,625 |
| 2018* | $46 million | 8,500 |
| *Projected |   |   |
April 16, 2018