Risk Management Excellence Survey 2015 Results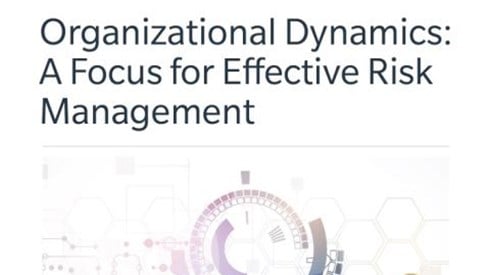 April 30, 2015 |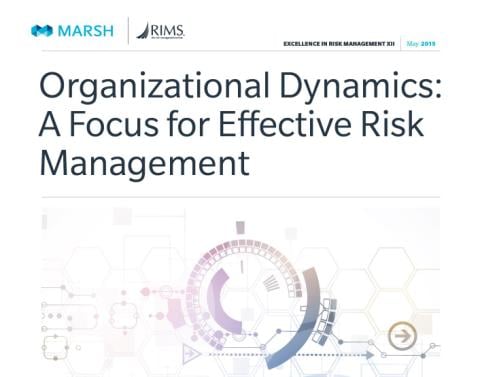 Results from the 12th annual Excellence in Risk Management Survey, conducted by RIMS, the risk management society™, and Marsh, were released at the RIMS 2015 Annual Conference & Exhibition in New Orleans.
The survey collected the opinions and practices of 300 respondents to an online survey and a series of focus groups with leading risk management executives in February 2015. Among other data provided, the report identifies what risk professionals consider to be their top priorities.
In order of importance to the survey respondents, the following are the priorities of risk professionals for 2015.
Cybersecurity
Identifying and improving risk management best practices
Risk training and awareness
Insurance program optimization
Claims management
Identifying emerging risks facing the organization
Analytics to support strategic decisions
Managing specific (or a set of) ongoing organizational risks
Using risk management practices to improve strategy execution
Risk management staffing levels
Supply chain vulnerabilities
The study compared planned investment in risk management to this list of priorities and found the two to be aligned in most areas. Interestingly, however, those that noted insurance program optimization as a high priority were less likely than others to increase investment in analytical capabilities.
The survey also examined the reporting structure within the organization. It found that 50 percent of risk departments report into the chief financial officer/treasurer. The remaining 50 percent are spread across the board to general counsel, chief risk officer, internal audit, operations, human resources, and others. The study revealed that risk management departments that do not report into finance are generally better aligned with other strategic functions within their organizations—most notably in the areas of enterprise risk management, compliance, information technology risk management, privacy, and security.
A copy of the survey report, titled "Organizational Dynamics: A Focus for Effective Risk Management," is available on the Marsh website and is expected to be available on the RIMS website soon.
April 30, 2015