Prabal Lakhanpal-Captive Insurance Person of Interest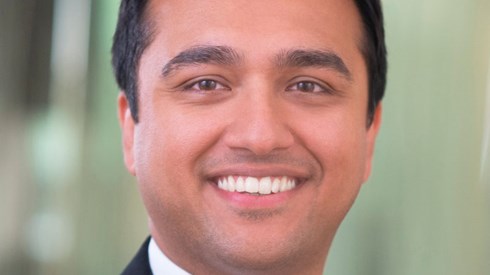 March 11, 2020 |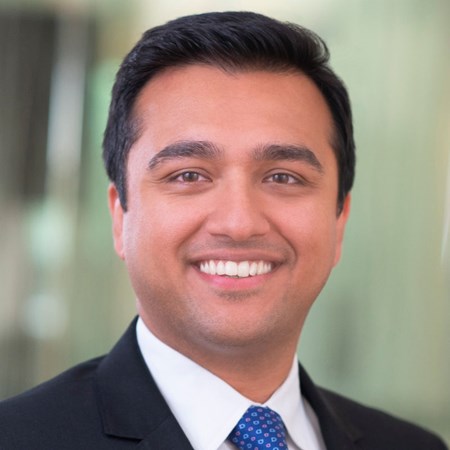 As part of our continuing "Person of Interest" series of profiles on captive insurance industry leaders, Captive.com recently sat down with Prabal Lakhanpal, vice president of Spring Consulting Group, to talk about his background, his experiences in the captive insurance industry, the state of the market, and where he sees captive insurance and the traditional insurance market going in the future.
Tell us a little bit about your background and your journey from the University of Delhi to the risk management business.
I grew up in Delhi, where I spent my childhood and early years as an adult. After graduating from the University of Delhi with a degree in business, I focused on developing a deeper knowledge of accounting and finance. After that, I worked at a consulting firm that advised on finance, tax, and legal advisory. This experience provided me much-needed insight into business operations and strategy. Most importantly, this experience taught me that I enjoyed client interaction and thrived in a setting where I was continually solving different problems. To add to my suite of skills and knowledge, I moved to the United States to pursue my M.B.A. at Babson College. I joined Spring after graduating in 2015.
Looking back, my education and work experiences offered the building blocks for success in the risk management space—which sits at the intersection of accounting, legal regulations, finance, and problem solving.
What attracted you to Spring Consulting?
After earning my M.B.A., as part of my outreach, I connected with Karin Landry, a fellow Babson alum, at Spring. In speaking to various stakeholders at Spring, I had an opportunity to learn about the breadth of services and projects the team worked on. The collaborative environment and the culture of encouragement stood out for me. The role and structure of the organization allowed me the opportunity to work closely with the firm's leadership—subject matter experts in the industry.
Admittedly, alternative risk funding, captive insurance, employee benefits, and property and casualty were not familiar concepts to me at the time. However, my prior experience gave me insight into the relevance and pertinence of such business areas. I enjoy the challenge of the learning curve and found it exciting to be able to jump into a new industry and work with known leaders in the space.
As a student of finance and business, the alternative risk funding space excited me (and continues to do so) because of its ability to have a far-reaching impact on the organization. Captives have often been referred to as the "whiteboard of the insurance industry," and I am enjoying being able to make my own mark on that whiteboard. With each unique set of client needs and challenges, the possibilities to innovate are nearly endless.
Spring Consulting has a fairly robust business in the benefits arena; tell us a little bit about how captive insurance is playing a larger role in this risk.
People are one of the most, if not the most, important assets for an organization. They also represent one of the largest expenses from a profit and loss perspective. Employee benefits play a huge role in employee engagement and, if leveraged correctly, can be a differentiator for an organization. Using a captive to underwrite health care and other employee benefits enables organizations to take back control over their plans and change the way they currently view benefit programs.
For instance, the healthcare environment has been hard to navigate for most employers and employees over the past few years. The rising costs have driven employers to reduce benefits or increase deductibles to curb the large increases they are seeing in their healthcare costs on an annual basis. Captives provide a great opportunity for employers who are looking to change the conversation and are willing to look at the problem from a different perspective and perhaps be willing to take on some risk. For instance, using a captive to underwrite medical stop-loss allows employers substantially more data than they might otherwise be accessing. Since the captive program is getting claims information on a monthly basis, data analytics programs can be used to gain additional insights around claims drivers. Savings from the captive can then be attributed to develop wellness programs that focus on addressing the major claims drivers, such as diabetes or smoking. While this approach is also possible in a self-insured environment, I have noticed that clients are sometimes so involved with the day-to-day administration that such strategic initiatives fall by the wayside. A captive is able to simplify some of the administrative tasks and help drive down costs due to constant monitoring. Both small and large employers can benefit from a well-structured captive solution. Smaller organizations benefit by using the captive as a purchasing platform.
Captives aren't just a way to reduce costs—in my view, the qualitative advantages they offer can far surpass the quantitative savings. The increasing costs of claims mean that large, self-insured organizations have to contend with extreme volatility from a cash flow perspective. Using a captive can stabilize that volatility by creating level premium programs.
In addition to health care, I have worked on life, disability, and voluntary benefit programs. Each of these coverages, similar to health care, has substantial advantages in being underwritten in a captive.
Without divulging the client, can you walk us through the most intriguing consulting assignment you've worked on?
I've been privileged to have an opportunity to work on some very interesting and diverse client projects. A recent one that comes to mind was where we had an exciting opportunity to be at the forefront of developing an international employee benefit captive solution with the focus of harmonizing benefits across the globe. We developed a completely new framework to help achieve the goals of the project by bringing new solutions for the market that bring together multinational pools, local insurers, and specialized third-party administrators (TPAs) to work in tandem with a captive, resulting in the creation of a holistic international plan offering. The solution aims to address employees in over 50 countries. The initiative is one that will allow employees across the globe to benefit from coverages that may not be available to them in their local market(s). For instance, mental health and human immunodeficiency virus-related coverages are often not offered in international markets. Our proposed solution uses the captive to fund such specialized benefits by leveraging local market insurers and international TPAs. The solution is the first of its kind and tailored to the client's unique needs and priorities.
Looking out 5 years from now, what risks do you see captives insuring/reinsuring that they don't participate in today?
I have always thought of captives as a philosophy rather than a solution for a particular risk. The risks that are underwritten in a captive will continue to morph as businesses operate in a dynamic environment. As I think about the future, I believe the industry is likely to see an upswing in the number of captives that are formed because of hardening markets. I believe a large part of this growth will result from medium and small enterprises that are looking for ways to find effective solutions in hardening markets.
As the markets continue to harden, I feel captive insurance is going to become the norm. As advisers to our client employers, we're always trying to find alternative funding solutions for them to save money while delivering solutions better than those available in the market. For instance, the increasing cost of health care or other employee benefits is not directly proportional to the plan experience most clients have. Using reinsurance and captives is an alternative approach that can create a sustainable program that bends the cost curve in the long run. Once employers begin to understand this, it would be a natural progression for them to move toward captives and self-funding.
On a related but not directly connected note, it is my belief the insurance industry, which has until recently stayed relatively insulated from technology, is about to witness a massive technology revolution resulting in a change in the group funding solution landscape. You can already witness this change in the various new solutions that are coming to the market. Technology adoption will bring with it a unique set of challenges and opportunities.
Knowing the captive insurance industry is competing with every other organization today for talent, how would you entice new professionals into the risk consulting business?
With an aging industry workforce population, I do think the answer to this question will be critical in years to come. It's a niche field that many don't even know about when thinking about career paths. Many leaders in the industry, especially Dan Towle (at Captive Insurance Companies Association), have been leading efforts to make this industry a more mainstream option for students.
I often speak about this industry being one where bright young minds have the opportunity to really innovate and implement solutions "outside the proverbial box." Captives as a solution have become more and more prevalent because organizations wanted to better control their programs and have more transparency compared to the traditional insurer model. The industry was born and continues to thrive because we collectively want to find better ways to do things. For new professionals, this has to be one of the most exciting things about the industry. The ability to be nimble and create and implement unique programs is, in my mind, extremely gratifying. Millennial and Gen Z members have often been labeled as impatient. I would contend that they are keen to make an impact and want to know that their work is important. Being able to conceptualize a solution, implement it, and see it delivering positive results is rewarding.
Plus, conferences and work trips to beautiful destinations are a great ancillary benefit of working in the industry!
On a larger scale, tell us your perspective on the current status of the insurance and reinsurance markets. Loss ratios are starting to accelerate for certain lines, apparently. Are we starting to move back to more restrictive market conditions, or is available capital so plentiful that it will come in and hold off any real hard market conditions?
We are already seeing an increase in interest in setting up new captives and expanding existing captives. Hardening markets and the ripple effect they create in the ecosystem are driving a lot of this interest. Current financial markets and uncertainties due to political factors and other external factors (such as coronavirus, climate change, and tightening labor and capital markets) are bound to change the way insurance companies operate in the short term. Cyclical trends are common in the industry.
Hardening markets are not a positive or negative in my mind. They are merely an indication of where in the cycle the market sits today. Being agile to adjust to market trends is important but not the core purpose from a risk management perspective. As I said earlier, once someone truly understands and appreciates the value of captives, these trends in the market become much easier to navigate.
From an industry perspective, I still see some insurers being entrenched in the traditional business model—continuing to resist a move to captive arrangements for their clients. In my view, such insurers will find themselves getting marginalized in the market as more and more organizations embrace captive funding. I say this because once an organization moves toward a captive solution, there is very little reason for it to change vendors. In a fully insured arrangement, usually rates and premiums are the trigger for organizations to move insurers. The reason for this is that a fully insured contract is an opaque transaction. Comparatively, captive programs are extremely transparent, which is why organizations have very little reason to move insurers since they already have a great understanding of their claims and expenses.
Any closing thoughts about Spring Consulting, captive insurance, or the industry in general you would like to leave with our readers?
For individuals who are looking to enter the industry or are new to the industry, I would encourage them to embrace the learning curve. Everyone in the industry is constantly learning; don't be afraid to ask questions—they are embraced, encouraged, and answered. Also, feel free to reach out to me if you're considering a career in this space.
For organizations looking at captives as a new tool to add to their risk management repertoire or to those looking to grow their existing captive, hold your advisers to a high standard, push them to bring the best in the business to you. There are a lot of new and innovative solutions being developed in the market.
Finally, I consider myself lucky to have been given an opportunity to become part of such a great industry and look forward to being able to contribute to driving it forward.
(Photo of Mr. Lakhanpal, above, is courtesy of Spring Consulting Group.)
March 11, 2020