MSI Webinar To Focus on How Captives Can Fill COVID-19 Coverage Gaps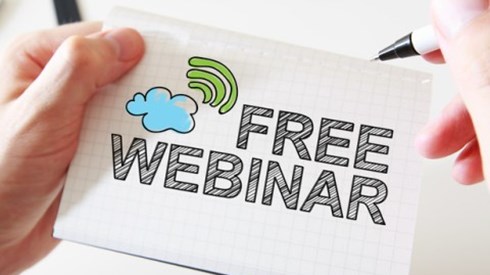 April 02, 2020 |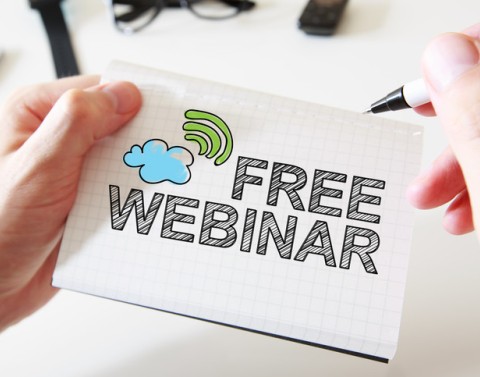 An upcoming webinar from Management Services International will focus on how captive insurance companies can fill gaps in commercial insurance coverage in the face of claims resulting from the COVID-19 pandemic.
The webinar, titled "COVID-19 Claims Saving Small Businesses with MSI Captives," will take place at noon (EST) on Wednesday, April 8, and will last 30 minutes. Those interested in registering for the webinar should send an email to [email protected].
Many businesses that are losing business as a result of COVID-19 related shutdowns or stay-at-home orders are finding their traditional commercial insurance policies are not covering some losses.
"MSI's captive insurance policies benefit small businesses during COVID-19 pandemic closures," MSI said. "Learn how captive insurance coverage fills gaps when commercial insurance falls short."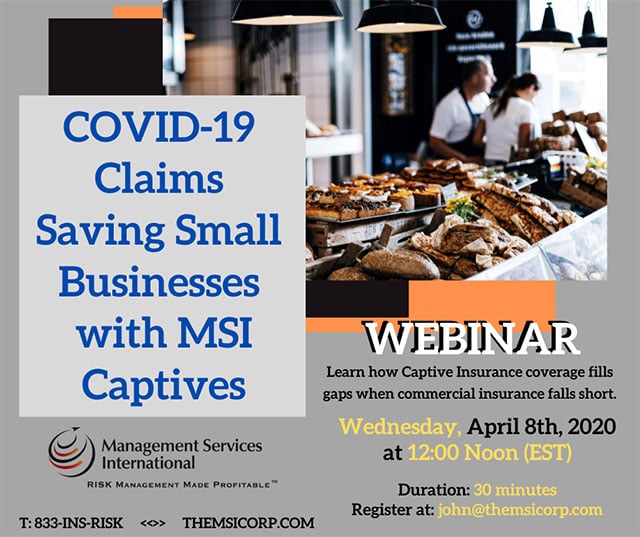 April 02, 2020