Jack Gibson Receives Gottheimer Malecki Memorial Award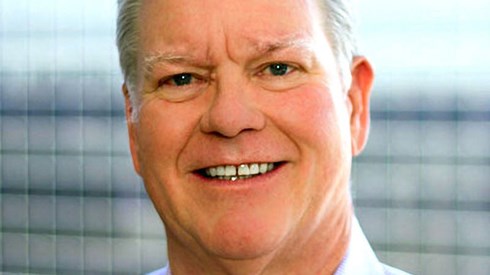 February 19, 2019 |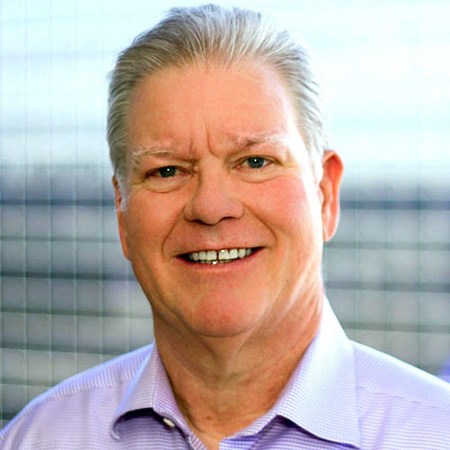 International Risk Management Institute, Inc. (IRMI®), President and CEO Jack Gibson was recently honored by the Coverage, Litigators, Educators, and Witnesses (CLEW) Interest Group of the CPCU Society as the recipient of the Gottheimer Malecki Memorial Award.
This prestigious award is presented annually to a CPCU Society member who has made an outstanding contribution to the field of insurance, risk management consulting or education, insurance litigation, or expert witness service and also recognizes involvement in and support of the CPCU Society and the Chartered Property Casualty Underwriter (CPCU) designation.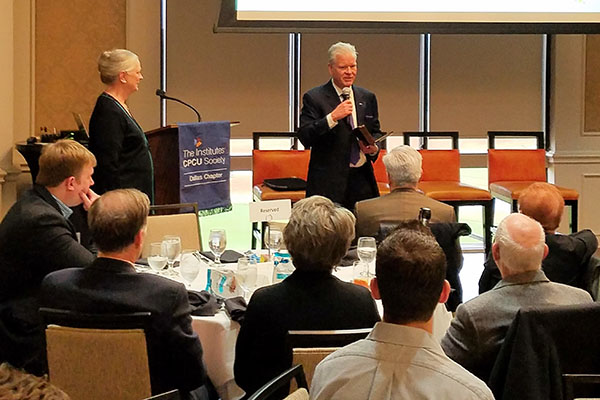 "Jack Gibson has become a leading educator in the insurance and risk management world," said IRMI Founder and American Contractors Insurance Group, Inc., Chairman Bill McIntyre. "Through his leadership, for almost 40 years at IRMI, he has profoundly helped the insurance industry, insurance buyers, and the related support service providers to increase their expertise, professionalism, and profits. As a result, and most importantly, he has contributed to saving many lives and livelihoods."
Mr. Gibson is the coauthor of 11 reference works on insurance and risk management and is currently executive editor of The Risk Report. He is a CPCU and Chartered Life Underwriter (CLU) and holds the Associate in Risk Management (ARM) designation and the Construction Risk and Insurance Specialist (CRIS) certification.
Mr. Gibson is a member of the CPCU Society, having held many committee and officer positions, including president of the Dallas Chapter, and serving on the International CPCU Society's board of directors. He serves on the board of the Insurance Industry Charitable Foundation (IICF), Texas—Southeast Division. He is also chairman of the Texas Risk & Insurance Professionals Society (TRIPS), which supports university risk management and insurance academic programs in Texas through scholarships and in other ways.
February 19, 2019