Gary Bowers Receives CICA's Distinguished Service Award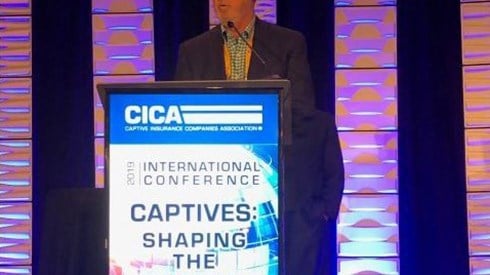 March 12, 2019 |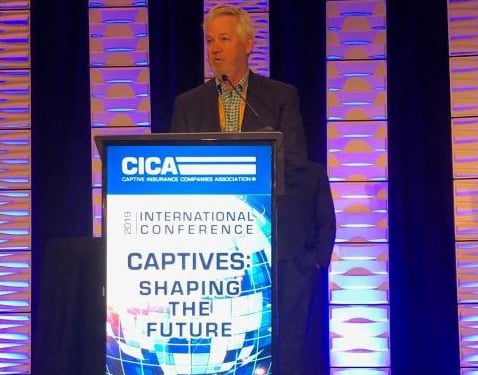 At its annual International Conference on Monday, the Captive Insurance Companies Association (CICA) honored captive tax expert Gary Bowers with the CICA 2019 Distinguished Service Award.
"Promoting best practices through education and recognition is one of the cornerstones of how CICA delivers on its mission. For over 20 years, CICA has been honoring contributors who exemplify best practices and demonstrate the effective use of captives. Congratulations to this year's winners, and thank you for being industry leaders," said Dan Towle, CICA president.
The award is presented annually, when appropriate, to an individual or entity that has made a significant contribution to the captive insurance industry.

Mr. Bowers is a recently retired tax partner with Johnson Lambert LLP. Mr. Bowers served the financial services, not-for-profit, and employee benefit industries for most of his career. He worked at KPMG and EY before joining Johnson Lambert in 2001.
His expertise in dealing with corporate tax planning issues, corporate tax compliance, reorganizations, and negotiations with the Internal Revenue Service was often sought out. He was a regular speaker on taxation matters at accounting and captive industry conferences, including the CICA conference. He also authored several articles for National Underwriter, Captive Review, and CICA.
Mr. Bowers helped to open and grow Johnson Lambert's North Carolina office. He led the firm's tax practice for approximately 15 years and in that time was instrumental in the team's growth and development.
"I'm very thankful and appreciative of this recognition. The captive industry is a small world. I'm pleased that I've made good friends over the years, and together we have accomplished a lot," Mr. Bowers said.
(In the Captive.com photo at top, Mr. Bowers is pictured accepting CICA's 2019 Distinguished Service Award during its International Conference in Tucson, Arizona. The last photo of Mr. Bowers is courtesy of CICA.)
March 12, 2019