Exclusive: Ophthalmic Mutual Insurance Company, CICA's 2020 Outstanding Captive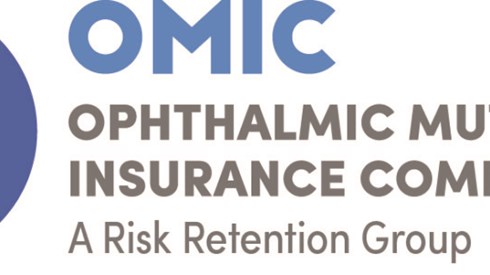 December 02, 2020

Tim Padovese, president and CEO of Ophthalmic Mutual Insurance Company (OMIC), notes that his company has avoided trying to become "all things to all people," instead remaining "laser focused" on covering the professional liability of ophthalmologists and their practices.
That focus has allowed OMIC to deliver to its members a combination of expertise and excellent customer service that, among other things, has produced a 97 percent customer retention rate—and the Captive Insurance Companies Association (CICA) 2020 Outstanding Captive Award.
CICA presents its Outstanding Captive Award to a captive insurance company or risk retention group that has shown creative uses for a captive, been successful in managing the captive in terms of net results and usefulness to its owners, has prevailed over difficult times or situations, and has gained acceptance, recognition, and a positive reputation among rating agencies, regulators, and colleagues in the captive industry.
"OMIC is a success story that exemplifies the incredible impact a captive insurance company can have on an organization," said CICA President Dan Towle. "Their continued focus on risk management and patient safety has made a significant impact on the industry."
OMIC was formed in 1987, following the passage of the US Risk Retention Act in 1986. "There was a small group of ophthalmologists, mostly in Florida, who'd gotten nonrenewed by their carrier," said Mr. Padovese. The group approached the American Academy of Ophthalmology, which saw an opportunity to address the issue in the Risk Retention Act and formed OMIC.
OMIC began with just over 400 ophthalmologists—today, it insures 5,550. "We insure in every state of the country. We provide amazing risk management services," Mr. Padovese said. "I have over 90 informed consents that are just for ophthalmology in multiple languages.
"Once we get doctors in the fold, they never leave, because honestly, they get it," he said. When ophthalmologists leave OMIC, it's usually because they've retired.
OMIC enjoys a 50 percent market share, will write $50 million in premium next year, has $223 million in surplus, and boasts an A, Excellent rating from A.M. Best.
"The company's grown every year," Mr. Padovese said. "That's something we're really proud of."
Asked about OMIC's retention rate, Mr. Padovese cites several factors. "I think our customer service is second to none," he said. "We have virtually no turnover in this company, so I have a very seasoned staff who are only focused on ophthalmology, and the ophthalmologists see that.
"Our defense of our physicians is really second to none, but we're also an insurance company and we know that sometimes things happen, and when they do, we're prepared to pay the claims," he said. "We support our doctors, but we understand that things do happen."
Finally, there's that laser-like focus that contributes to OMIC's excellence.
"We only do professional liability for ophthalmologists and the ophthalmology practice," Mr. Padovese said. "We don't try to be all things to all people. We're not trying to branch out and do other specialties. This is what we do, and we're good at it."
That same sort of focus exists elsewhere in the captive insurance industry, allowing other captives to deliver excellence to their insureds, Mr. Padovese suggests.
"That's the beauty of the captive industry and the risk retention group. We all know our business, and we know it well," he said. "You have to make some tough calls sometimes, but you have to make the right decisions that are for all the members."
Asked about the importance of best practices in the captive insurance industry, Mr. Padovese said, "I have a couple of simple philosophies. Know what you do, know it well, and stay focused on what you do best. In our business, we know ophthalmology, and we know it inside and out."
Mr. Padovese noted that OMIC's board is made up of practicing ophthalmologists. "We rely on them in terms of what's going on in the industry, what new procedures are coming out, what new treatments are coming out, and I think that makes a difference," he said.
OMIC also makes a point of treating its employees well. "We haven't had one leave other than retiring in almost 4 years," Mr. Padovese said. "It's a very competitive market out there. But we've been able to really support our group. We create a really nice environment. Everyone works hard, but at the end of the day, we have a lot of respect for one another."
Regarding advice for the next generation of captive insurance industry professionals, Mr. Padovese said, "The captive industry and the risk retention industry are a fantastic opportunity for very satisfying long-term employment. The old adage is true: everybody needs insurance.
"You can build a solid career whether it's on the technical side, whether it's on the management side," he said. "There are so many opportunities that you can grow and have a long-term successful career."
And once again, Mr. Padovese cites the importance of the "laser focus" when discussing the satisfaction a captive insurance career can provide.
"I love working with our 48 insurance professionals. They're passionate about doing the right thing for the ophthalmologists. I can't tell you how many times I've gotten calls or letters from insureds saying, 'The greatest thing I've ever done is join OMIC,'" he said. "You don't get that with a commercial carrier. And that's why captives and risk retention groups are so unique—it's that laser focus."
(Ophthalmic Mutual Insurance Company logo, above, is courtesy of Captive Insurance Companies Association.)
Copyright © 2020 International Risk Management Institute, Inc.
December 02, 2020