Dot Foods Seeks DOL Approval To Fund Benefits in Its Captive Insurer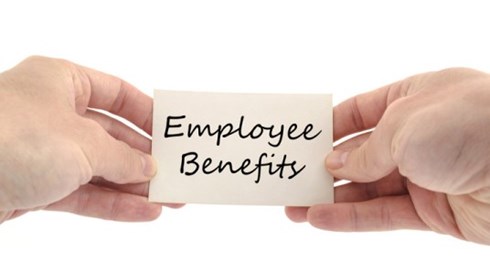 September 10, 2018 |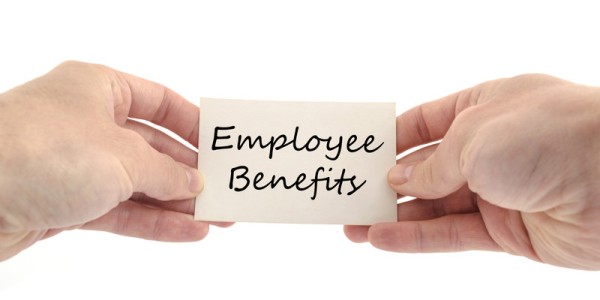 Dot Foods Inc. is the latest employer to seek federal regulatory approval to use its captive insurance company to fund employee benefit risks.
In a filing with the US Department of Labor (DOL), Dot Foods, a big Mount Sterling, Illinois-based privately held food industry redistributor, says it wants to use MTS Insurance Co., its 4-year-old Utah-based captive insurer, to reinsure voluntary accident and critical care coverages offered to employees.
Under the arrangement, MTS will fully reinsure the coverages written by American Family Life Assurance Co., the Columbus, Georgia-based insurer that is widely known as AFLAC.
To meet a Labor Department requirement—improving a benefits program—needed to win a captive benefits funding arrangement, Dot Foods has already boosted accident insurance benefits and lowered rates for accident insurance and critical care benefits, according to a Labor Department filing by Milliman Inc., Dot Foods' independent fiduciary.
If the Labor Department approves Dot Foods' captive benefits funding application, it would be the first since just over a year ago, when the DOL cleared Hyatt Hotels Corp.'s filing to use its Arizona-based captive insurer, Xenia Assurance Co. Inc., to reinsure Hyatt life insurance and short-term and long-term disability benefits written by Metropolitan Life Insurance Co.
But more captive benefits funding arrangements could be in the works. A survey released earlier this year by Marsh LLC found that while only 6.6 percent of captive insurers are now being used by their parents to fund employee benefit coverages, 15.7 percent are currently considering funding benefits through their captive insurers, while 19 percent say they are likely to consider doing so in the future.
"We believe interest will continue to increase in this area, as rising medical expenses globally remain a significant expense for organizations," Marsh said in its analysis.
"I do see continued growth," said Nancy Gerrie, a partner in Chicago with Winston & Strawn LLP and cochair of the law firm's employee benefits and executive compensation group.
While employers for many years have used captives to fund life insurance and long-term and short-term disability benefits, there is growing interest, experts say, among employers in tapping their captives to fund medical stop-loss coverage, which provides limits on the amount of losses self-insured employers can incur on healthcare claims.
"There has been a big surge in medical stop coverage" provided through captives, said Kathleen Waslov, principal—consulting, Willis Towers Watson Global Captive Practice, Boston.
Medical stop-loss coverage "is a great thing to put in a captive. It adds to diversity of risk" and can produce cost savings, said Michael Serricchio, a managing director of sales with Marsh's Captive Advisory Group in Norwalk, Connecticut.
Yet another advantage: Funding medical stop-loss coverage does not, unlike employee benefit coverages, require Labor Department approval. This is because stop-loss coverage does not provide benefits to employees.
Still, there are, once again, some obstacles for employers seeking fast regulatory approval of their captive benefit funding applications.
The fastest regulatory review process is known as expedited process (EXPRO). Under EXPRO, the Labor Department has 45 days to respond to a company's request for an exemption to the Employee Retirement Income Security Act (ERISA).
By contrast, the Labor Department does not have a deadline by which it must respond to requests for ERISA exemptions that do not qualify for EXPRO, and it can take several months for the Labor Department to issue a ruling on non-EXPRO requests.
To qualify for EXPRO, an applicant must cite two substantially similar exemptions approved in the last 10 years. Alternately, the applicant may cite one similar exemption and one exemption approved through EXPRO in the last five years.
In all, close to 3 dozen employers, including such well-known corporations as Alcoa Inc., Archer Daniels Midland Co., Hormel Foods Corp., and Microsoft Corp., have since 2000 received Labor Department approval through the EXPRO application process to fund benefits through their captive insurers.
However, the Labor Department has once again—at least informally—temporarily suspended the EXPRO review process, sources say. In 2012, the Labor Department also suspended EXPRO to review criteria for the process.
That review was completed in late 2013 when the Labor Department restored EXPRO.  While no new criteria were imposed, the Labor Department placed greater emphasis on a prior requirement: employers demonstrating how they had enhanced employees' benefits.
It isn't clear what triggered the latest suspension of EXPRO, though some observers say a catalyst may have been the change of administrations and, with that, new top regulators joining the Labor Department.
In the meantime, employers still are able to submit captive benefit funding requests with the Labor Department, but the review process will take much longer compared to EXPRO.
September 10, 2018