COVID-19 Pandemic Sharpens Many Organizations' Focus on Resilience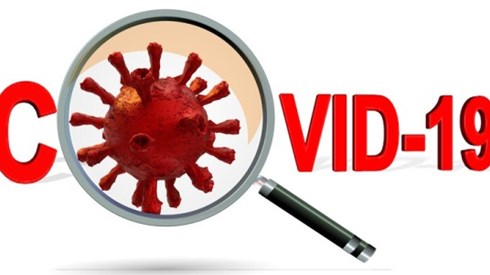 September 29, 2021 |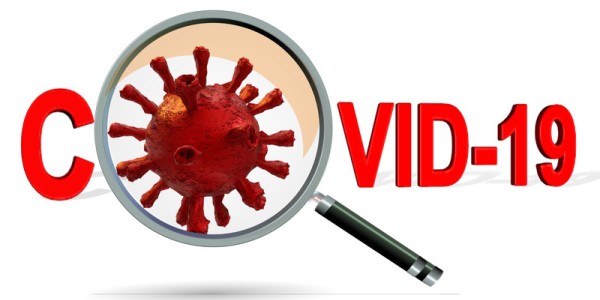 The COVID-19 pandemic has made corporate resilience a greater priority at many organizations, with risk and insurance managers playing a meaningful role in those efforts, according to a recent survey.
The 2021 Survey Report on corporate resilience from the Federation of European Risk Management Associations (FERMA) with McKinsey & Company found more than 60 percent of survey participants reporting that resilience was a top priority at their organizations or very relevant in their strategic decision-making.
In addition, according to the report titled The Role of Risk Management in Corporate Resilience, 57 percent of survey respondents said they believe their organizations are well equipped to manage resilience. Financial, operational, digital, and technological resilience are considered the most relevant by those surveyed, while scenario analysis and stress testing were seen as the core areas to strengthen corporate resilience, the report says.
The FERMA report says that organizations' risk functions and executive teams rather than strategy teams are taking the lead in building resilient organizations. And nearly three-quarters of risk managers surveyed reported seeing a clear need for improving risk culture and integrating resilience more strongly in their organizations' strategy.
The survey found that the COVID-19 pandemic has clearly raised the profile of the risk and insurance management functions at organizations. Some 90 percent of respondents said the pandemic has made risk and insurance management more important to their organizations, with more than 50 percent reporting that the change was to a considerable or great extent. Only 10 percent of those surveyed reported no direct impact from the pandemic on the perception of risk and insurance management at their organizations.
Asked to define "resilience" as it relates to their organization, survey respondents offered a variety of views, according to FERMA, "revealing that resilience is a term used to cover a wide range of elements, action areas, capabilities, and objectives," the report says.
Of the areas of resilience where organizations have taken action during the pandemic, the survey showed workplace safety and remote working leading the list, with 78 percent of survey respondents saying they've fully implemented workplace safety initiatives and 75 percent saying they've fully implemented remote working changes. Just a handful of respondents indicated no plans to implement changes in the two areas.
While supply chain issues emerged as a significant vulnerability during the pandemic, fewer organizations have completed changes to their supply chain. Though most of those surveyed indicated they've begun to make changes or plan to do so, only 26 percent of respondents indicated they've completed implementing supply chain changes at their organizations.
Nearly two-thirds of those surveyed indicated their organizations plan to make changes to their insurance strategy or have done so already. "This is likely linked to hard-market conditions that began to appear 6 to 8 months before the pandemic. The pandemic worsened these conditions and could have led some commercial customers to consider self-insurance or captives, for example," the FERMA report says.
Asked about the importance of resilience in their strategic process, 16 percent of survey respondents said it's one of the top priorities, while 46 percent said it's considered to a large extent in their strategic process. Only 6 percent said resilience is not considered in their organization's strategic process.
The risk function is fully involved in strategic discussions at 10 percent of the organizations FERMA surveyed, mostly involved at 30 percent of those surveyed, and partially involved at 47 percent.
"While there is already strong involvement of the risk function in strategic discussions, there is also room to grow with 13 percent not at all involved in these discussions in their organizations," FERMA says.
The FERMA survey found organizations split on the use of scenario analysis and stress-testing techniques. More than half—53 percent—of respondents reported rarely or never using the techniques in their strategic decision-making, while 47 percent do. The survey found that 12 percent of respondents reported using stress testing in every risk and resilience exercise as part of their organizations' strategic process.
Asked to rate their organizations' capabilities and the effectiveness of their tools in managing resilience, 9 percent of those surveyed rated them excellent, 48 percent very good, 32 percent fair, and 10 percent poor, the report says.
"There appears to be room for improvement around capabilities to predict events and conduct scenario analyses and stress tests to assess potential outcomes. One-quarter of respondents say that they have no foresight capabilities currently in place," the FERMA report says. "Further, only one-third of respondents say they have effective crisis-management capabilities in place, a possible insight from the pandemic."
FERMA says that responses to its survey paint a picture of a three-stage process of building resilience, with the stages likely overlapping.
Crisis management and response: "In this stage, our respondents were working on workplace safety, remote work planning, and [human resources]/staff issues," FERMA says. "In addition, many risk managers and risk committees began to have more frequent and direct interaction with the board of executive committees."
Core enterprise risk management actions: "As organizations spent more time dealing with the consequences of the pandemic, changes, or modifications began to be made to the supply chain, risk transfer/insurance strategy, as well as on controls," FERMA says.
From risk to resilience: "This is the stage where some organizations are now asking the questions of how to move forward or how to move to a resilience path," FERMA says. "Work in this area is around scenario analysis, gathering and disseminating threat intelligence, and working on contingency plans and stress tests."
Nearly three-quarters of risk managers said they expect a greater emphasis in the near future on improving risk culture and integrating resilience efforts more deeply into the strategy process, FERMA says.
In addition, risk managers emphasized the importance of educating the board about the value of risk function in providing meaningful risk reporting and performing scenario analyses to improve decision-making.
While the pandemic produced different lessons for various organizations, many risk managers are using the current opportunity to improve their value proposition and raise the risk function's profile in the organization, the FERMA report says.
September 29, 2021