Connecticut's Captive Insurance Solution to Crumbling Home Foundations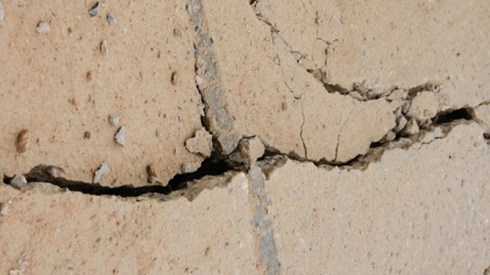 February 12, 2018 |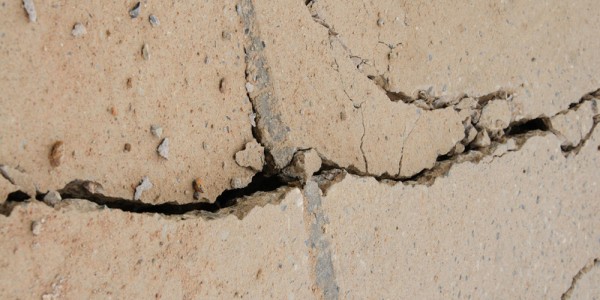 Editor's note:  Connecticut-based captive insurance expert Dan Labrie recently submitted the following article on Connecticut's captive insurance solution for crumbling home foundations. Mr. Labrie formerly served as chairman of Vermont Captive Insurance Association and Captive Insurance Companies Association and was a founder and board member of the International Center for Captive Insurance Education. In 2016, he retired as president and chief executive officer of the Housing Authority Insurance Group (HAI Group). Mr. Labrie currently serves as chair president on the National Risk Retention Association Board of Directors.
Included in Connecticut's 2018 state budget is a $100 million funding program to help certain Connecticut homeowners with crumbling home foundations. The funding, to be administered over a 5-year period, will be available to a new Connecticut-domiciled nonprofit captive insurance company.
The foundation problem was first identified around 2001 when a Connecticut homeowner discovered weblike cracks in her basement, forcing her to replace the entire foundation. Testing done by various organizations, including the University of Connecticut, disclosed that high levels of pyrrhotite, an iron sulfide mineral, were reacting with water and oxygen and causing the cement to swell and crack. The issue was traced back to a quarry in Willington, Connecticut. Allegedly, over a 30-year period, rocks containing high levels of pyrrhotite were quarried from the site and used as the raw material to make concrete. The cracking problem can take 10 to 15 years to manifest and become visible to a homeowner.
Once established, the captive insurer is expected to cover foundations requiring repairs and replacement. The money in bonding will flow from the state budget to the Crumbling Foundation Assistance Fund, which will then allocate the funding to the captive insurer. The captive board of directors will, at a minimum, consist of a real estate agent, two homeowners, an executive from a municipality, a director of the Capitol Region Council of Governments, the executive director of the Northeastern Connecticut Council of Governments, and a representative of each of the Connecticut Insurance and Banking Departments.
Janet Grace, captive program manager for the Connecticut Insurance Department, has revealed that the captive will possibly use a retroactive warranty approach to provide the insurance.
Currently, about 529 homes have reported serious foundation problems to the state of Connecticut. It has been estimated that as many as 20,000 to 30,000 homes located in 24 towns may have this problem. The solution to fix this problem is not cheap. The estimated cost is $100,000 to $200,000 per foundation, since essentially replacing the entire basement is required.
Many homeowners have filed claims to their insurance companies, and in most cases these claims were denied. According to Eric George, president of the Insurance Association of Connecticut, "polic[ies] cover accidents, they don't cover something that takes a period of time to occur." Some homeowners went to the Federal Emergency Management Agency for relief. Their requests were also denied, as deteriorating foundations are man-made events and do not constitute a natural catastrophe.
In November 2016, a report released by the state's attorney general office declared that excessive amounts of pyrrhotite in the cement are a "contributing factor in the deterioration of hundreds of foundations in the state's northeast corner." The report also stated that Connecticut's consumer protection statutes would not provide monetary relief to homeowners because codes do not restrict or limit the use of this mineral in the construction of homes. According to the state attorney, there are no state regulations restricting pyrrhotite—even to this day. Consequently, homeowners have no means of finding relief unless they elect to bear the cost to fix the problem.
Because of the problem's widespread nature, Connecticut moved to help these deeply distressed citizens who are facing financial ruin. Over a 2-year period, state legislators worked on this problem with the residents, state agencies, banks, businesses, and municipalities in order to find a reasonable approach to help the affected citizens.
According to Ms. Grace, once the problem was defined, stakeholders worked on the issue to develop a program with specific goals.
The program will provide financial relief to the residents.
The program must be flexible and efficient and able to raise additional funding; provide risk management, claim adjusting, and settlement services; oversee investment of the fund; and manage its ongoing operations.
If the program is similar to an insurance-type product, the captive model would best meet the objectives of the program.
The captive industry has faced many challenges over the years, ranging from regulatory friction to insurance market resentment. However, the industry is still vibrant and growing. Connecticut faces a situation where the insurance marketplace and other avenues were unavailable to address a serious risk problem that has impacted thousands of people. 
A recent piece revealed the benefit of captives through discussion of the four c's: coverage, control, capacity, and creativity.
Coverage by developing tailor-made insurance
Control by developing risk management programs and tailor-made services to reduce risk
Capacity by using capital to fund risk that the marketplace will not insure
Creativity by executing solutions that require out-of-the-box thinking and accomplish the long-term strategy
Connecticut provides an example of using the captive insurance model to address a need that requires a creative solution.
February 12, 2018