Captives, Traditional Market May Feel Pandemic's Impact for Years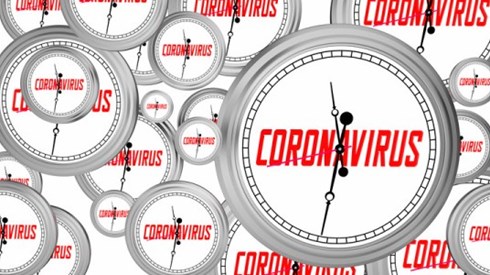 August 17, 2020 |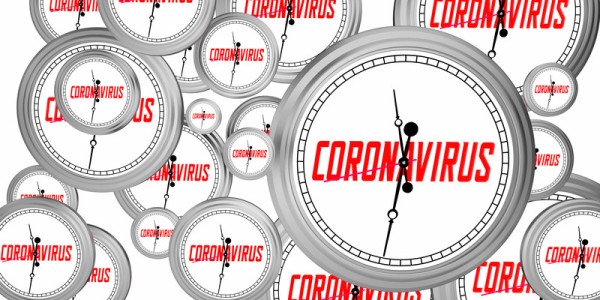 The impact of the COVID-19 pandemic has been significant for both insurance companies and the businesses they cover, including those businesses' captive insurance companies.
That impact will likely continue to be felt for some time to come, according to speakers on a panel discussing "Captives and Unforeseen (Pandemics) Events" at the Vermont Captive Insurance Association 2020 Virtual Conference.
Robert M. Gagliardi, head of captive management and US fronting operations at AIG and the session's moderator, noted that the insurance market is being shaped by the impacts of the COVID-19 pandemic and will continue to feel its impact for years to come.
There also will be unexpected impacts and trickle-down impacts that might not be anticipated, he said, given "the global nature of this and how far-reaching the implications are."
"This is a big, big event," said Steven R. Bauman, head of global programs and captive practice in North America with AXA XL. "With any big stress event, you're going to see strengths and you're going to see weaknesses, not only of insurance companies but captives as well.
"It's such a broad event. Every industry is going to be impacted in some way, shape, or form," Mr. Bauman said.
Business interruption (BI) losses related to the pandemic will continue to be felt as businesses experience the impact on supply chains as they move toward a recovery mode and a new normal, Mr. Bauman said.
"I think there are also going to be delayed impacts," he said, suggesting the pandemic's full impact on other lines of coverage won't be clear for some time. "Maybe it's going to be D&O (directors and officers), maybe it's going to be the cyber area," Mr. Bauman said.
Mr. Bauman said the pandemic has had a greater impact on some industries than others, particularly those that involve bringing large numbers of people together such as hospitality, restaurants, gaming, and professional sports. "Event cancellation is obviously going to be off the charts," he said. "We've seen stuff open up and close down again."
"One of the biggest challenges that we've seen is claims spikes," said Clare M. Bello, senior vice president at CCMSI and division leader and founder of the company's VCM medical malpractice claims management division. Her company has seen spikes in workers compensation claims and, while it hasn't seen spikes in medical malpractice claims yet, Ms. Bello said she expects those spikes to occur.
The workers compensation spikes have come from a variety of workers, Ms. Bello said, ranging from medical providers to delivery people to other essential workers. "That's put a lot of stress on the industry as a whole from a workers compensation perspective," she said.
The medical malpractice claim activity will be longer term, she said. Unable to do elective surgeries because of the impact of the pandemic, hospitals have lost revenue. And now they're often understaffed because employees are ill. Many are running out of supplies as well.
"When you're understaffed, mistakes are going to happen," Ms. Bello said, adding that she expects to see the spike in medical malpractice claims play out over the next 12 to 18 months.
Deyna Feng, director, captive programs, at Cummins, Inc., said her company uses its captive insurance company to support its global insurance program. "The biggest challenge that we can see is that commercial coverages will be withdrawn for pandemic coverage," she said. She anticipates the company will consider whether the captive might play a role in addressing some of those coverages in line with Cummins's risk appetite.
Because the pandemic's impacts are "so complex and dynamic," the company will have discussions with business partners, brokers, and third-party administrators "to determine the impacts and set the claims management strategy," she said.
BI, cyber, D&O, umbrella liability, and workers compensation coverages all might be affected by the pandemic, Ms. Feng said. Cummins might not have all those risks in its captive, but the captive is involved as part of the company's overall risk management structure, she said.
It will take time to evaluate the pandemic's impact on Cummins's insurance program and its captive, Ms. Feng said, especially the supply chain risk and business interruptions the crisis has caused. "I think there's definitely a need for captives to get more involved in providing pandemic coverages," she said.
"There's obviously going to be a lot of interruption," Mr. Bauman said. "Now whether it's covered in policies or not, that's a different question." As far as captive insurance companies' ability to insure pandemic business interruption risk, Mr. Bauman said, "I always cringe when somebody says it's uninsurable, because we know captives historically go well above other means to insure things."
Asked whether there might group captive or risk pool solutions to addressing pandemic risks, Mr. Bauman said, "Pooling or group captives around pandemic is going to be very, very difficult." Group captives "are often like herding cats," he said, and there's so much volatility around pandemics and each company has its own response to the risk. "I never say never, and there are great organizers out there, but this is a tough one," he said.
"Without the history and with so much uncertainty I think it's going to be tough to find a group solution," Mr. Gagliardi said.
Asked whether captive insurance companies will be able to weather the pandemic storm, Mr. Bauman said, "Captives over time have delivered for their parents in so many unpredictable situations.
"This one, I think, is going to have a lasting impact," he said. "Some of the smaller ones are going to have problems."
"I think the larger captives will do very, very well. They will be innovative and they will be bullish," Ms. Bello said. Some smaller captives, however, could face difficulty with the pandemic's impact on their parents' overall risk profiles coupled with the hard insurance market, she said.
"Scale always helps deal with these shock losses," added Mr. Gagliardi.
August 17, 2020