Captive President and CEO Jill Eaton Believes in Leading with Urgency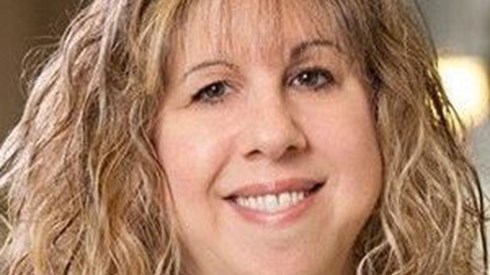 November 25, 2019 |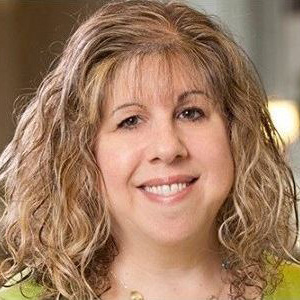 Veteran insurance executive Jill Eaton was recently named president and CEO of National League of Cities Mutual Insurance Company (NLC Mutual).
NLC Mutual is a member-owned captive reinsurance company that enhances the risk-bearing capacity of state municipal league risk pools. The company was formed in 1986 with the assistance of the National League of Cities and several of its member state municipal league-sponsored pools. NLC Mutual provides reinsurance coverage and related services to its state league risk pool members, who provide insurance coverage and risk management for thousands of cities, towns, and villages in the United States.
As part of our ongoing commitment to provide thoughtful commentary concerning issues impacting captives and the broader insurance markets, we spoke with Ms. Eaton about how NLC Mutual continues to prosper in today's environment.
Jill, tell us a little bit about your background. How did you get into the risk management business, and when did you begin to focus on public entities specifically?
I joined a large reinsurance corporation in the early '90s. At that time, I was working with large self-insured individual risk and program accounts. As we began to write public entity business, we realized that this business was unique from our other types of business. An internal team was formed to begin to explore how we could better serve public entities and their distinct insurance needs. I was fortunate enough to be asked to serve on that team in 1999 and have worked in the public entity arena ever since.
What attracted you to the NLC Mutual CEO position?
After 20 years of working on the corporate side of insurance and reinsurance, I wanted to not just work with public entities but for them. NLC Mutual is a member-owned captive insurer, and it was a chance for me to use the skills and knowledge that I had developed working with public entities in a new and challenging way.
What do you see as the top two or three problems facing public entities today? They don't necessarily have to have an insurance connection to them.
The top issues related to insurance for municipalities are cyber security, law enforcement, and posttraumatic stress disorder in first responders. Outside of insurance, our economy is being driven more and more by technological innovations. How municipalities fund for technology implementation and upkeep is one issue. Another is how to leverage technology to recruit and retain the next generation of employees. Municipalities will need to keep up within this fast-paced environment of innovation and automation. How they do it will be critical.
The first hundred days in office have symbolic significance as a benchmark for measuring the early success of a US president. What do you hope to accomplish initially in your new role?
I am very fortunate that my predecessor, Bill Heberton, left NLC Mutual in very stable financial condition. I want us to keep challenging ourselves to provide reinsurance in the areas that our members need, such as cyber liability, as well as providing additional limits in both our traditional lines of business as well as more specialized coverages. I am also committed to member communication and outreach and plan to visit each of our members to better understand what their needs are.
NLC Mutual is a mature captive reinsurer. What makes it unique, and how has it managed to survive and grow over its lifetime?
NLC Mutual is unique in that it is the only captive reinsurer exclusively for state municipal league-sponsored risk pools. Our members own the company and have direct representation on the board of directors. They influence the direction of NLC Mutual, which means our interests are always mutually aligned with our members. This keeps us current with our member needs and moving toward solutions that are meaningful today.
From a risk management perspective, are there specific insurance opportunities you are interested in exploring for your members? Conversely, are you hearing from members about specific unfulfilled needs that you hope to address?
Technology is changing the way we do business and how we analyze and price risk. We are listening to ideas about InsurTech companies and what the collection of vast amounts of data could mean for predictive analytics. It is a very hot topic right now. Additionally, cyber security is a critical topic for what to do before a breach and after one. There are so many companies selling very different services it's hard to discern what is needed and what will deliver real value. We are working with our trusted partners to be able to help our members forge their way through logical paths of information.
On a more macro level, what's your view on the state of the insurance and reinsurance markets today? It would appear that for certain lines, loss ratios are starting to accelerate. Is this the start of a move back toward more restrictive market conditions, or is available capital so plentiful that it will move in and forestall any real hard market conditions?
Severe weather events are expected to become more frequent and potentially more severe. Some long-tail lines are seeing increased frequency putting pressure on reserve adequacy of claims, and newer emerging exposures, like cyber, are difficult to price, as past history is no indication of future performance. As the risk landscape changes, it does create gaps in the market. For now, however, there is capacity to fill these gaps that I believe will hold any real hard market conditions in abeyance.
The state of the market today for public entities is in flux. It is a blend of more restrictive market conditions and available capital. We are definitely starting to see limits reductions and hardening pricing. However, I believe public entities are being looked at on too macro of a level. I continue to hear that insurance pricing has increased even with no losses on the specific account. New insurers in the public entity market may step in, but the challenge becomes determining if it is worth moving your business to unknown or untested insurers that have not traditionally been in the public entity marketplace. Short-term solutions can have their own set of issues, especially when it comes to claims.
Any closing thoughts about NLC Mutual, captives, or the industry in general you would like to leave with our readers?
The National League of Cities has a campaign related to leading with urgency. Regardless of what topics you are discussing, I think all leaders need to recognize what the urgent topics are and the ways to not only address them in the short term but provide long-term, sustainable solutions.
Thanks, Jill, for your time.
Ms. Eaton is pictured above. (Courtesy Photo)
November 25, 2019