Arsenal Scholar-in-Residence Earns Troy University Faculty Honor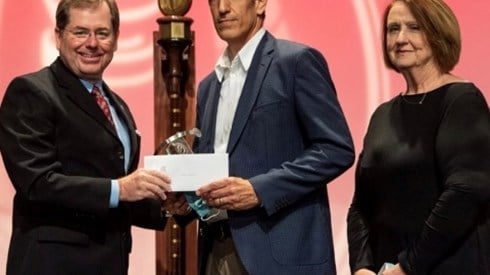 August 18, 2020 |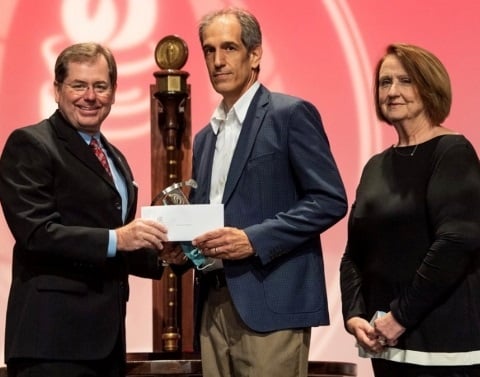 Dr. Edward Pappanastos, scholar-in-residence at captive manager Arsenal and associate chair of the Department of Risk Management and Data Analytics in Troy University's Sorrell College of Business, has received Troy University's 2020 Wallace D. Malone Jr. Distinguished Faculty Award.
Arsenal partnered with Dr. Pappanastos in January in a collaboration designed to build scholarship, engagement, and opportunities for both Troy University and Arsenal.
The partnership includes several strategic recruitment and educational initiatives throughout the year to cultivate current and prospective risk management and insurance students and increase awareness of the opportunities available in the risk management and insurance (RMI) industry, including the Alabama Captive Insurance Association's Risky Business internship program.
"Dr. Ed Pappanastos has been instrumental in developing the Risky Business internship program, and we are excited to have him as an asset to the Arsenal team," Arsenal CEO Norman Chandler said in a statement. "His extensive knowledge in the RMI industry and honorable reputation in the educational community made him the ideal person to bring in as a scholar-in-residence with Arsenal."
According to Troy University, the Wallace D. Malone Jr. Distinguished Faculty Award was established "to acknowledge those exceptional faculty members who, through meritorious and selfless service, transform vision into reality."
Recipients of the Wallace D. Malone Jr. Distinguished Faculty Award demonstrate command and knowledge of one's subject area and discipline and a mentoring philosophy in service. Recipients also display the ability to interact and communicate effectively with innovative ideas and visions and possess an exceptional work ethic.
August 18, 2020