AIG Sues Ambassador Captive Solutions over Allegedly Forged Reinsurance Agreement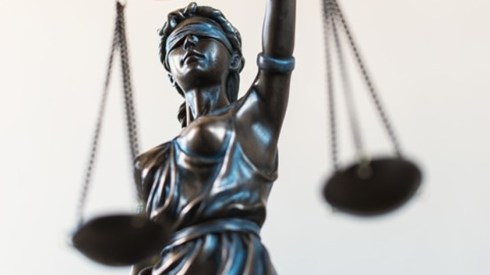 August 21, 2020 |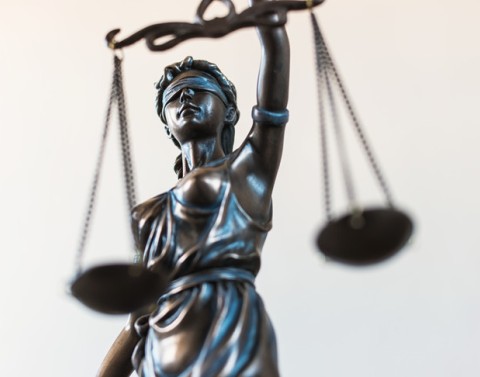 AIG has accused Ambassador Captive Solutions of coordinating a scheme of counterfeit insurance policies for a Cayman-domiciled captive providing accident and health coverage for youth sports teams, leagues, and individual athletes.
The AIG lawsuit containing the allegations was filed on May 11, 2020, and Ambassador filed its response on August 3. Ambassador denies the claims of forgery and instead argues a case of contract dispute.
The Western District Court of Kentucky is hearing the case, which, alongside Ambassador, names defendants Brandon White, a principle at Ambassador, brokerage Gagliardi Insurance Services, Cayman-domiciled Performance Insurance Company SPC and two of its portfolio companies—Goldenstar Holdings Company SP and Smart Insure SP—and Goldenstar Specialty Insurance, LLC, based in Pennsylvania.
Performance Insurance Company SPC was managed by Atlas Insurance Management, but they are not a defendant, and there is no suggestion they took part in the alleged fraud.
At the heart of the case is the accusation that Mr. White, or someone under his instruction, forged the signature of a New York-based AIG executive to involve them in a program whereby Gagliardi Insurance would sell policies, fronted by AIG subsidiary Lexington Insurance Company, to sports teams and leagues. The captive, Goldenstar Holdings, would then provide 100 percent reinsurance.
AIG says they turned down this business proposition from Mr. White and Ambassador in the fall of 2018, with no actuarial or credit analysis being carried out or even a quote generated. It later transpired that Lexington's name was on at least 11 insurance policies being issued as part of the program.
"Those policies purport to insure hundreds (and maybe thousands) of sports teams and leagues, and an exponentially larger number of individual athletes," the lawsuit states.
"Some policies—for combat sports and football—have million-dollar limits for certain brain injuries. Every insured is under the impression that, if a loss occurs, a company affiliated with AIG will be there to pay the claim. In fact, however, every policy at issue is a counterfeit, and claims will be paid only if the fraudsters decide to pay them."
The alleged deception began to be exposed, however, when third-party claims administrator Health Special Risk, Inc., sent AIG a third-party administrator (TPA) agreement to be formalized and later an email purporting to be from the AIG executive that the insurer argues has been fabricated.
In February 2019, Atlas emailed AIG requesting information for a letter of credit that would serve as collateral for the insurance arrangement, while a newly appointed TPA, Helmsman Management Services, presented an unsigned draft of a facultative reinsurance agreement between Goldenstar Holdings and Lexington.
When confronted after each of these incidents, Mr. White explained that it was an error or the result of miscommunication and agreed with AIG that Lexington was not affiliated with the program.
In November 2019, however, Atlas sent AIG a "fully executed Facultative Reinsurance Agreement" with a signature purporting to be that of the AIG executive on Lexington's behalf dated August 17, 2018.
After initially agreeing in emails, provided in the appendix of the lawsuit, that Lexington was not affiliated with the program, in February 2020, Ambassador and Mr. White claimed that Mr. White had witnessed the agreement being signed in May 2019 to be backdated to August 2018.
The lawsuit states: "No AIG-affiliated insurance company ever agreed to act as the Issuing Carrier for the Gagliardi Insurance Program; Lexington never received any commission payment or premiums in connection with the Counterfeit Insurance Policies; it never received any collateral in connection with the Forged Reinsurance Agreement; it never authorized any TPA to administer claims on the Counterfeit Insurance Policies; and it was not even aware of the Counterfeit Insurance Policies until March 2020, when it was investigating Ambassador's fraud in connection with the Forged Reinsurance Agreement."
In addition, the insurer says in its investigations that it has unearthed an entirely separate structure involving Texas homeowners/renters insurance—the Madera Residential Insurance Program. The captive reinsurer is Smart Insure SP, and Lexington's name was found on the documents.
"As with the Gagliardi Insurance Program, White, Ambassador, and Smart Insure formed the Madera Residential Insurance Program without any Issuing Carrier," the lawsuit states. "In so doing, they infringed upon the Lexington Mark, engaged in deceptive and unfair trade practices, and defrauded policyholders who believe they have insurance with Lexington but do not."
The Ambassador Response
The defendants filed their answer to the lawsuit on  August 3 and state: "This case is not about fraud, forgery, or counterfeits. It is a contract dispute, where the parties have disagreed on the formation of a contract. None of the Defendants in this matter have cheated Lexington, AIG, or anyone else out of any money."
The response emphasizes that the captives concerned would be taking "100% of the total liability for all claims insured" while being permitted to use Lexington's name on the policies issued. Lexington would receive a portion of the premium charged to the insured.
"To date, not a single dollar in claims has been paid by AIG or Lexington, exactly as always intended," it added. "No one is asking that Lexington or AIG pay claims, and never have. It is undisputed that there are no actual damages from these policies to Lexington or its parent company AIG in this matter, as they have not paid any of the claims and are not expected to do so."
As such, the defendants argue that the case is a contract dispute rather than a dispute about money, fraud, or counterfeiting. They continue to deny that documents and signatures were forged and have requested that the complaint be dismissed.
Captive.com understands Atlas is no longer the captive manager for Performance Insurance Company SPC. The change in manager is thought to be unrelated to the allegations of fraud against Ambassador and the other defendants.
Lessons To Be Learned
Gary Osborne, vice president at Risk Partners and a captive management veteran of more than 30 years, says it is not the first alleged captive fraud he has seen similar to this.
"It is very hard to see how the defendants would have benefited because there is almost no way this wouldn't have been discovered in a reasonably short time," he says. "The only way this kind of fraud can work is if the policyholders are really not relying on that paper at all and the TPA is involved so the claims come straight to the program manager and you never see the front.
"You are really hoping the claims never get serious so you can deal with it yourself. But the ostrich approach doesn't generally work."
Peter Halprin, a partner at Pasich LLP who represents policyholders in complex insurance coverage matters and specializes in captive insurance recovery, said the case was a good reminder for captive owners and their service providers that thorough due diligence is always required.
"What is remarkable when you read the complaint and the defendants' answer, is you get two completely different stories," says Mr. Halprin. "But it is important for captives to see what lessons can be taken away from this.
"Captives, supported by their outside experts and partners such as captive managers, TPAs and lawyers, need to ensure as much due diligence is being done as possible. So if there was a situation where somebody was pretending to have the mark of an insurer, when in fact the paper was not backed, then they wouldn't be left in the lurch in the case of a claim."
Mr. Osborne adds that the case may also be a good reason for the captive industry to reexamine whether enough due diligence is in place when dealing with cells that are being operated in an agency captive type structure.
"We've tried to make cells flexible and easy to use and this could be a warning shot to say we've got to be careful," he says. "We still have to do proper due diligence on the cell. I'm not blaming the captive manager or regulator, but I wonder if it's a warning for the industry on how we use cells."
August 21, 2020