Insurance in 2030: Questions for Captives To Ponder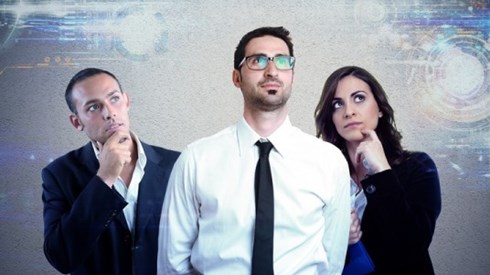 May 15, 2017 |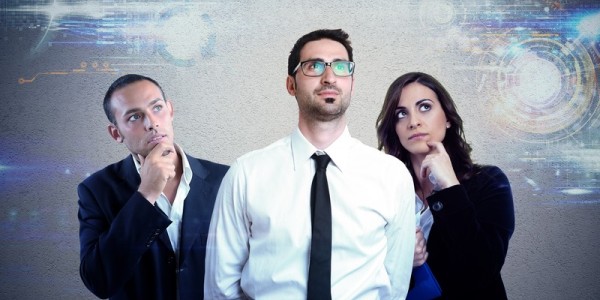 The anchor of a recent business newscast commented on a report from PwC regarding the outlook for jobs in the United Kingdom in 2030. The report, "Will Robots Steal Our Jobs? The Potential Impact of Automation on the UK and Other Major Economies," makes for interesting reading and led this editor to begin to contemplate what the future of insurance in 2030 could look like. PwC's analysis postulates significant potential job losses due to automation in the major economies, as follows.
United States—38 percent
Germany—35 percent
United Kingdom—30 percent
Japan—21 percent
Thomas Frey, a well-known futurist, has stated, "In less than 2 decades, we will see over 2 billion jobs disappearing. This represents roughly 50 percent of all the jobs on the planet. This prediction isn't intended as a doom and gloom outlook. Rather, it is intended as a wake-up call, letting the world know how quickly things are about to change." Assuming these predictions are anywhere close to being accurate, the implications for the insurance market are significant.
Now some captive owners and boards might dismiss these predictions simply because trying to determine the future, especially 15 years hence, seems impossible. Why should we worry about what employment looks like in 2030 and how it impacts insurance when there are so many current problems to be concerned about? We've previously argued that captive boards have an obligation to their members to engage in thinking about the future. Progressive boards should consider including an "innovation agenda" as part of their meetings. A hypothetical agenda would include the following.
Real-time monitoring, analysis, and reporting on technology, demographics, and other trends that can impact the captive
Ongoing discussion of talent needed to adapt to these trends
Scenario planning—the development of future scenarios based on these trends and the implications for the captive
While there is no one scenario of what the future of insurance in 2030 looks like, we have culled a series of predictions and forecasts that captive boards might want to explore. Our list is intended as a starting point for discussions and scenario planning. Part of the rationale for a real-time monitoring process in an innovation agenda is for boards to uncover additional ideas and estimations of what might happen and to incorporate this information into their thinking.
Let's start with some near-term trends, which are already well under way.
Driverless Vehicles
Each new generation of cars is equipped with more automated features and crash-avoidance technology. Indeed, many of today's high-end cars and some midpriced ones already have options, such as blind-spot monitoring and forward-collision and lane-departure warnings. The number of companies pursuing driverless car technology has been estimated to be as high as 35 worldwide. The list includes all of the major car manufacturers as well as a host of well-known tech companies including Google, Intel, and Apple. Amazon is interested in pursuing the use of these vehicles to replace delivery companies such as FedEx and UPS.
A 2014 automotive study by IHS, a global information company, "Emerging Technologies: Autonomous Cars—Not If But When," forecasts that self-driving cars that include driver control will be on highways around the globe before 2025 and self-driving "only" cars by 2030. Nearly all of the vehicles in use are likely to be self-driving cars or self-driving commercial vehicles sometime after 2050, it says. The study notes two major technology risks, software reliability and cyber-security.
Captives writing commercial auto insurance and transit insurance would be well advised to determine how this evolving technology is likely to impact their business model. One area for exploration might be how the ride-sharing companies are creating new insurance products, which we covered in the article titled "The Sharing Economy and the Role for Captive Insurance."
Wearables and Telematics
While these two evolving technologies are slightly different inherently, they are bringing change to the insurance industry. Telematics, especially in autos, is the monitoring of mileage and driving behaviors tracked using odometer readings or in-vehicle telecommunication devices. The use of telematics helps insurers more accurately estimate accident damages and reduces fraud by enabling them to analyze the driving data (such as hard braking, speed, and time) during an accident. An article on the Intelligent Mechatronic Systems (IMS) website titled "8 Tough Questions To Ask about Usage Based Insurance," referencing a 2014 report by Timetric (Insight Report: Technology in Action--A Roadmap for Insurance Telematics, states the following: "According to a report by industry analysts at Timetric, 'Usage-based policies provide people with the same coverage that conventional auto insurance policies do, but are often less expensive. The demand for telematics is expected to see significant growth through 2018, according to the report. Global sales of telematics-based [insurance] policies are expected to see a compound annual growth rate of 80% from 2013 to 2018."
Wearable technology is a category of tech devices that can track information related to the health and fitness of the wearer. While not as far along as telematics, the use of wearable technology is also expanding. An article by Northwestern University highlights data indicating a 44 percent decrease in sick days by employees who used wearable devices, and the article estimates that over the next 25 years the use of wearables and remote patient monitoring could cut hospital costs and save upwards of $200 billion.
For captives writing auto, healthcare, workers compensation, and product liability insurance, these technologies offer benefits and potential new risks. While providing much more accurate and granular data, these devices also open up questions regarding privacy and security. Should your captive promote the use of these devices if you write coverage where they can potentially reduce claims costs? These are all strategic questions boards need to grapple with.
In our follow-up to this article, "Insurance in 2030: Use Scenario Planning To Plot a Course," we will delve into some longer-term trends and technologies and what they might mean for insurance and for captive insurers. However, we also encourage you to begin to explore these areas on your own. Captives looking to secure their own longevity need to have a road map of what the future might hold and how they would seek to operate in these various environments.
May 15, 2017